Cats, mice, cops and robbers crafting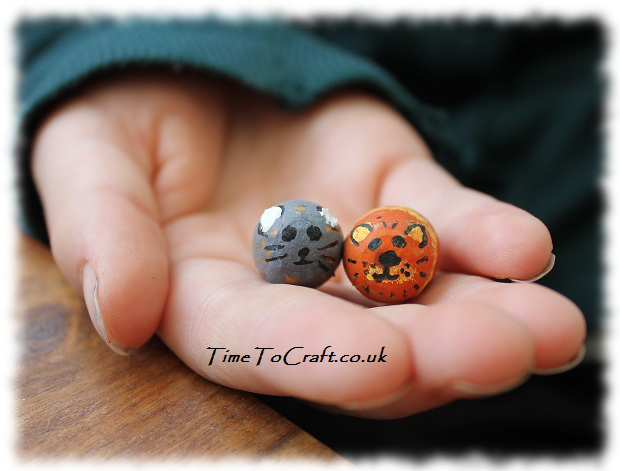 Sunday was a quintessential overcast, rainy autumn day. Perfect for a bit more crafting inspired by Pinterest.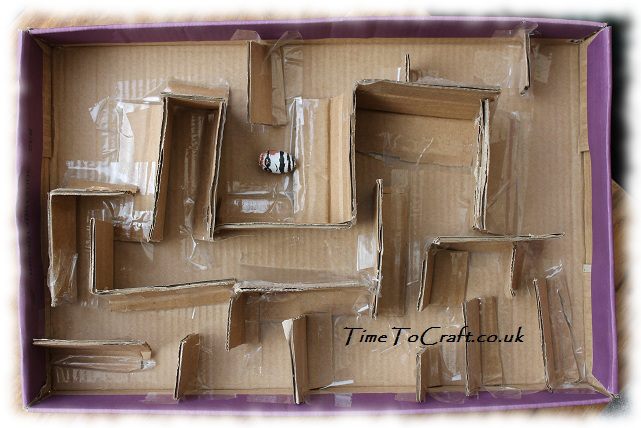 To start, we created cardboard mazes, inspired by this pin. Lots of snipping and sticking. We used the lids from shoe boxes, cardboard from recycling bin and lots and lots of sellotape.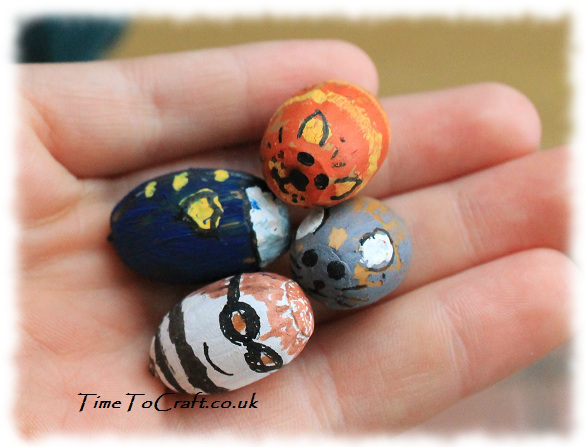 Next came the acorns. Inspired by this pin and this Totoro pin. BL decided that instead of one acorn, she wanted two: a cat and a mouse. TF decided on cops and robbers. Acorns were painted to match.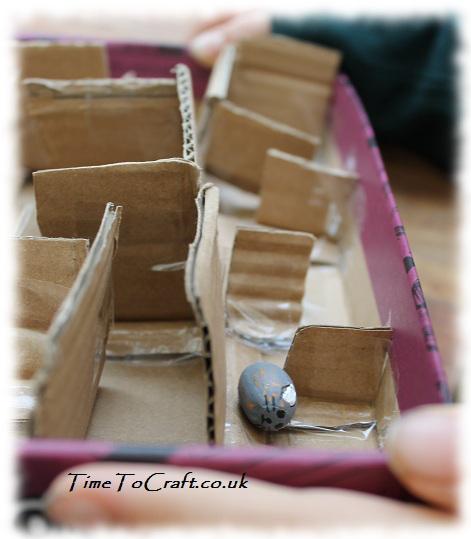 Their idea was to race the mouse or robber from one side of the maze to the other. If the cat or policeman caught up, then the game was lost.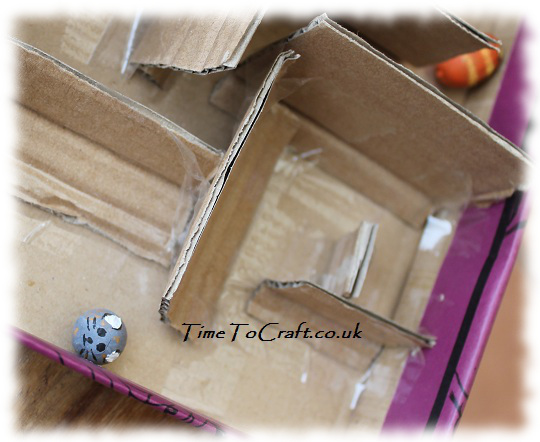 If the mouse or robber made it through, then the game was won. Simple but fun.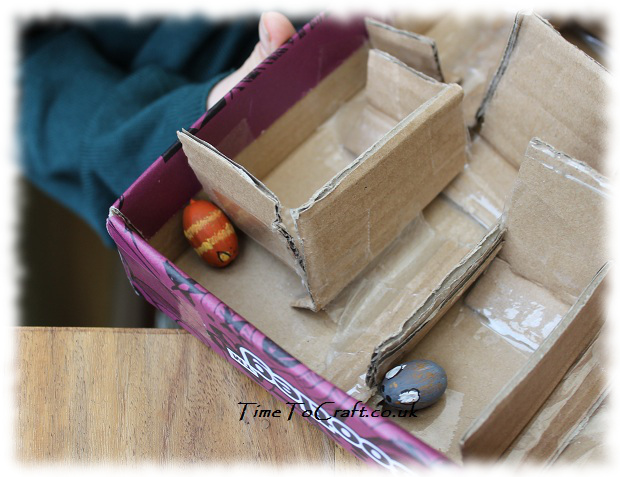 Making the maze was fun. I helped them, but they each knew how they wanted the mazes to look. At one stage I wasn't sure my roll of sellotape would last. It did. There was a lot of little bits of cardboard under the table and chairs by the end. Always a sign of a happy creative time.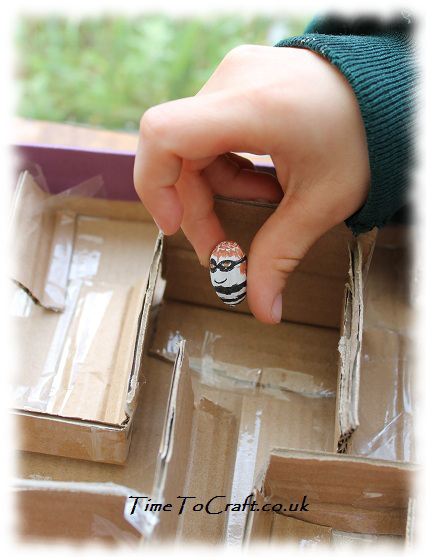 It's funny to listen to their running commentary as they tilt the box lid up and down to move the mouse or robber. Little stories are created each time the game starts.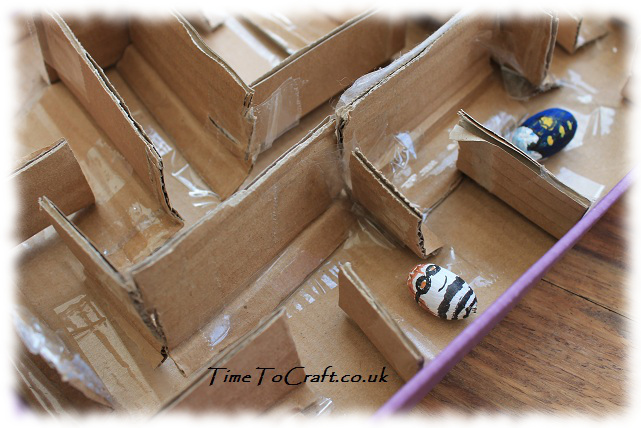 In each story the mouse is cheered on. A few times, the mouse has eaten the cat. I notice that the cop and robber take it in turns to be the lead character.
I suspect that these are toys that they will come back to time after time. Picking up and playing with them in an odd few minutes. They had fun making them and love playing with them. (It also encourages them to think strategically and is an exercise in coordination.)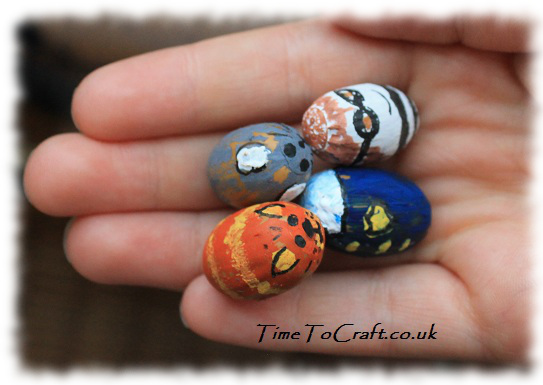 Another perfect rainy day activity for the children.
Linking up with LetKidsBeKids A sentiment close to my heart.
12 Responses to Cats, mice, cops and robbers crafting
There have been cases when people lifted my photos and words, and used them without credit to me or asking permission first. Using them for their own commercial gain. I have now added a level of security to deter people from doing this. Apologies to people who do play nicely. If you would like to use any of my photos, please contact me.
All my words and photos are copyrighted to me. They cannot be used for commercial benefit by anyone else. If you would like to use any of them, then please ask me first and don't just take. Written permission only. Don't pass my words, photos or ideas off as your own. It's not nice.
Cookie Policy
Our web pages do not use cookies however this website uses Google Analytics, a web analytics service provided by Google, Inc. Google Analytics uses cookies to help us analyse how people use our site. The use of cookies by Google Analytics is subject to change.