Picture the scene. It's about 9 o'clock in the morning and I'm sorting the recycling into the right bins. It's usually easy. There's glass, paper, textiles, plastic, etc in one bin, food waste in another and cardboard goes in the blue sack. We also have the compost bin. The very last resort, of course, is the black bin, which goes to the landfill. Best avoided. Sorting on the whole, is straightforward, except this time I'm pausing. Unsure and frozen by indecision. Which bin am I expected to put this plastic pouch into?
It's my own fault. I usually avoid buying unnecessary packaging. Especially the sort that is packaging with more packaging inside. The individually wrapped little bags inside a big bag. Bah!
The big bag is thick plastic. Quite substantial and, as I stand there, I'm half pondering why it needed to be so robust when it's only job was to hold other little, light weight, plastic bags. Had the manufacturers imagined a whole list of amazing possible accidents that might befall the contents before it reached us the consumers, that needed such a bag?
The other part of me is wondering why I can't put it in the recycling bin. I don't want to throw it away. Not in the black bin, which is looking like the only option.
So I bring it back into the house. There is another option. I could recycle it myself. I have a couple of ideas. What's more, both options are something that I need.
The solution
The bag sat on the kitchen table for the rest of the day. Various members of the family tried to throw it away. Oh no. Each time, I rescued it. This bag was getting a second life.
I was kicking myself that I hadn't originally opened it neatly at the top. Eventually I cut the top off and gave it a straight line. Then I cut it in half. I'd go for the pencil case option. I had a few old zips that were rescued too and looking for second lives.
First challenge was to find a way to pin the zip to the plastic, without using pins. They left holes in the plastic. I used post it notes first. They worked well. Next I tried blue tack, which was even better. It held, was easy to remove and was more flexible.
Sewing the sides was problem free. I used my old hand cranked Singer sewing machine. Seeing as it was Earth Day, it only seemed right to take the non-electric option.
Second challenge I found was turning it neatly the right way round, after sewing the sides together. Next time, (if there is a next time) I'll sew it the right way round, with wrong sides together. I can avoid turning the pencil case inside out. Not an easy manoeuvre. It left marks in the plastic and I gave up trying to wrestle the corners into position.
Apart from those two issues, I'm really pleased with the pencil case. It works. I've saved throwing it into the landfill and given it a second useful purpose. Every little action helps.
It does a great job of holding my pencils too. The children love it and have dropped hints. Hmm. I hope to avoid buying similar packaging, but if something else comes my way, then maybe I could make one for each of them.
They had a good day too. They've taken to joining me for dog walks, on their bikes. (Sometimes with their hands in the air, attempting a Dr Who dance* – if you look carefully) I'm going to miss them so much when school starts next week. Can you tell they are a fun lot?
Happy Earth Day!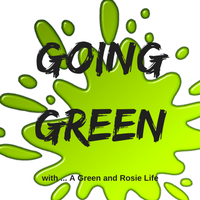 * OK, I made that last bit up. Just hands in the air!

In January, I imposed a no-spend month. Quietly. I didn't really announce it as a thing to the family. I tried to lead by example and reason. "Do we need it?" was my rallying call.
It worked. We cut back on food treats. If we wanted cakes or biscuits, we made them from scratch. I bought no craft supplies. Using what I already had.
Backs of wardrobes and drawers were checked for clothes, instead of buying more. We made our own entertainment. There again, reaching into the back of cupboards and book shelves. So much more I could add, but I don't want to turn this post into a list.
Do you know what? I feel lighter. I don't mean in the weight sense, although less food treats and more walking has done that. I mean having less stuff, kind of lighter.
In effect, I have de-cluttered. If we are talking reduce/re-use/recycle, I achieved all three. I have not increased our stuff. I've decreased it. Steadily.
Ironically, we are throwing less away. Our weekly black bag and recycling bin has been smaller and lighter. Less stuff in, less stuff out too.
I've also enjoyed turning up the power of my creativity, to solve the problems. Taking a moment to think about what we've got rather than what we've not got. Not choosing to buy my way out of the issue.
I've also discovered something else. I think this has been the most enlightening. Want to know? Well between you and me, I'm not as busy as I thought I was. It's true. I've found pockets of time to make and bake, that I didn't know I had. I just needed to look.
It all went so well, I let the no-spend drift on into February. It's become a habit. Ok, I did start to buy doughnuts (and crisps) for Mondays, as an after school treat. It was our way of coping with back to school. Mondays become something to look forward to.
So why am I writing it now? Ah, yes. Well, you see this week, I  compromised. I allowed myself a free pass. The exception that proves the rule. I bought two things into the house. Not big spends, but stuff all the same.
Fabric and a book. I'm not going to justify the book. I can't really. I have so many books waiting to be read. My only defence was that I had time to kill and it was cheaper than a magazine. Charity shop purchase of £1.50.
The fabric was a creative compromise. Design wise, I needed something plain and uniformed for my star quilt. I didn't have any suitable candidates skulking in my craft stash. Fabric does tend to skulk, but not red, because I can always use red.
I went to the fabric shop. I resisted the sock yarn and the ribbon racks. It was hard. I bought the fabric I needed and left.
I'm now back to restrained. No impulse buys. No rescuing plants from the supermarket. Only what we genuinely need. There will be a few bags of stuff going down to the charity shops this half term, because I am liking the lighter feeling.
Word of the week, and possibly year, is restrained.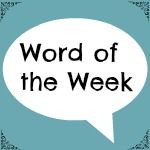 ---
Photos
There have been cases when people lifted my photos and words, and used them without credit to me or asking permission first. Using them for their own commercial gain. I have now added a level of security to deter people from doing this. Apologies to people who do play nicely. If you would like to use any of my photos, please contact me.
Copyright notice:
All my words and photos are copyrighted to me. They cannot be used for commercial benefit by anyone else. If you would like to use any of them, then please ask me first and don't just take. Written permission only. Don't pass my words, photos or ideas off as your own. It's not nice.