In January, I imposed a no-spend month. Quietly. I didn't really announce it as a thing to the family. I tried to lead by example and reason. "Do we need it?" was my rallying call.
It worked. We cut back on food treats. If we wanted cakes or biscuits, we made them from scratch. I bought no craft supplies. Using what I already had.
Backs of wardrobes and drawers were checked for clothes, instead of buying more. We made our own entertainment. There again, reaching into the back of cupboards and book shelves. So much more I could add, but I don't want to turn this post into a list.
Do you know what? I feel lighter. I don't mean in the weight sense, although less food treats and more walking has done that. I mean having less stuff, kind of lighter.
In effect, I have de-cluttered. If we are talking reduce/re-use/recycle, I achieved all three. I have not increased our stuff. I've decreased it. Steadily.
Ironically, we are throwing less away. Our weekly black bag and recycling bin has been smaller and lighter. Less stuff in, less stuff out too.
I've also enjoyed turning up the power of my creativity, to solve the problems. Taking a moment to think about what we've got rather than what we've not got. Not choosing to buy my way out of the issue.
I've also discovered something else. I think this has been the most enlightening. Want to know? Well between you and me, I'm not as busy as I thought I was. It's true. I've found pockets of time to make and bake, that I didn't know I had. I just needed to look.
It all went so well, I let the no-spend drift on into February. It's become a habit. Ok, I did start to buy doughnuts (and crisps) for Mondays, as an after school treat. It was our way of coping with back to school. Mondays become something to look forward to.
So why am I writing it now? Ah, yes. Well, you see this week, I  compromised. I allowed myself a free pass. The exception that proves the rule. I bought two things into the house. Not big spends, but stuff all the same.
Fabric and a book. I'm not going to justify the book. I can't really. I have so many books waiting to be read. My only defence was that I had time to kill and it was cheaper than a magazine. Charity shop purchase of £1.50.
The fabric was a creative compromise. Design wise, I needed something plain and uniformed for my star quilt. I didn't have any suitable candidates skulking in my craft stash. Fabric does tend to skulk, but not red, because I can always use red.
I went to the fabric shop. I resisted the sock yarn and the ribbon racks. It was hard. I bought the fabric I needed and left.
I'm now back to restrained. No impulse buys. No rescuing plants from the supermarket. Only what we genuinely need. There will be a few bags of stuff going down to the charity shops this half term, because I am liking the lighter feeling.
Word of the week, and possibly year, is restrained.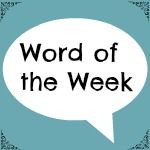 ---
I love this time of year. Here in the northern hemisphere, the days are noticeably getting longer. Everything is beginning to spring. Lambs in the fields. Snowdrops in the hedgerow. More light. Still muddy, but slowly, everything becomes easier. Today marks the mid point between the winter solstice and the spring equinox. Winter turns to spring
It's no accident that so many different societies choose to celebrate this time of year. Let's face it. Who doesn't like an excuse to celebrate? Especially after dark days and wintery weather. Brr.
Imbolc was yesterday. Candlemas and Groundhog Day are today. There is also the Chinese New Year that started on 28th January. Each one celebrates light and the new growing season, in their own way. So many traditions and myths. I've had a word with our local badger sett and they would prefer if I didn't haul them out to check for their shadow.
We love to celebrate. We've made candles, cakes and lanterns in past years. How could we resist a craft project to celebrate the season? This year, we are making hand cranked storytelling craft. This is how we did it.
We used a small box, such as one that held tea or matches, or even a toilet tube, and cut out a window in the front.
Next we cut a strip of paper, which is as tall as the window in the box. Drawing a series of pictures, adding words and anything else that helped to tell our story.
Made four holes. Two in the top and two in the bottom, to put the rods through, which the paper strip rolls around. We used old felt tips, that had run dry, and pushed them through the holes as shown above.
With the pens in place, and using sticky tape, we attached one end of the picture strip to one of the pens. Rolled the paper around the pen, before sticking the other end of the strip to the second pen. Bit fiddly, but we got there in the end.
Carefully twisting the second pen to pull and wrap the paper strip around it. Transferring the paper from one pen to the other. And back again.
So many stories to tell and share. Encouraging children to tell stories. Voicing the tales as well as sharing the pictures.
I made a quick version to show the children, before we started. Not polished, but they got the idea.
Whether you light a candle or make a cake, I hope you find some way to celebrate the change of the season. Where ever you live.
Happy Candlemas/ Imbolc
Linking up to Fiona's #Trash2Treasure linky. Have you been upcycling this month?
---
Photos
There have been cases when people lifted my photos and words, and used them without credit to me or asking permission first. Using them for their own commercial gain. I have now added a level of security to deter people from doing this. Apologies to people who do play nicely. If you would like to use any of my photos, please contact me.
Copyright notice:
All my words and photos are copyrighted to me. They cannot be used for commercial benefit by anyone else. If you would like to use any of them, then please ask me first and don't just take. Written permission only. Don't pass my words, photos or ideas off as your own. It's not nice.