It's finished. Middle Teen has finished her first quilt. I'm so pleased with how it has turned out, but far more importantly, she loves it. It's her quilt. Apart from the odd pointer from me, she's just got on and made it all by herself. Transferring the skills she learnt while making her patchwork tote and cushion.
I love her choice of fabric. This is a girl who dreams of flying. I don't just mean that she wants to fly, but she also wakes up, on a regular basis, from dreams where she is flying. A quilt made of images of hot air balloons and space seems even more of a perfect choice to snuggle under, while dreaming her dreams.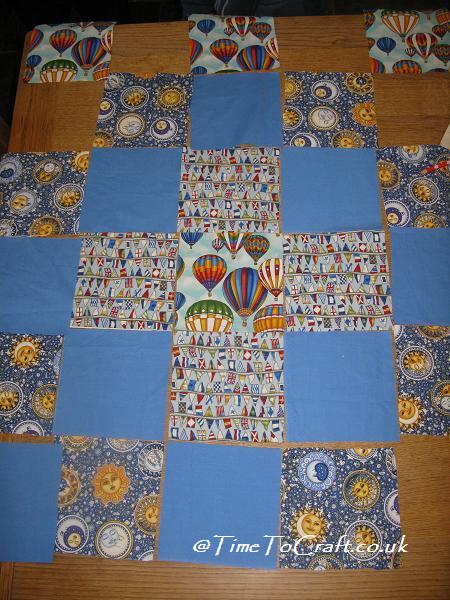 (photo from 2012)
The project
Selection of the fabric and cutting out happened back in 2012. She was eight. I took her to a local fabric shop and gave her full rein. She chose hot air balloons, cosmic images and flags fluttering in the sky, along with a blue to break it up.
After cutting out the squares, she spent ages playing with the arrangement.
Then the project was put aside to gather dust.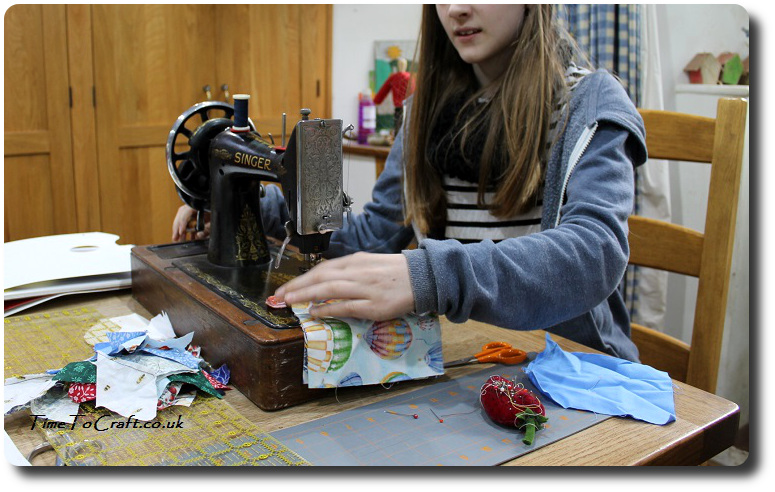 Move on to 2017 and she dug out my old hand-cranked Singer sewing machine, to sew the patches together. She was pleased with the arrangement and enjoyed stitching them. The slow rhythm of the manual sewing machine is something every person, who sews or not, should experience at least once. Good sewing therapy.
Anyway, then the project was put aside again to gather dust. (Not literally. She did store it in a box)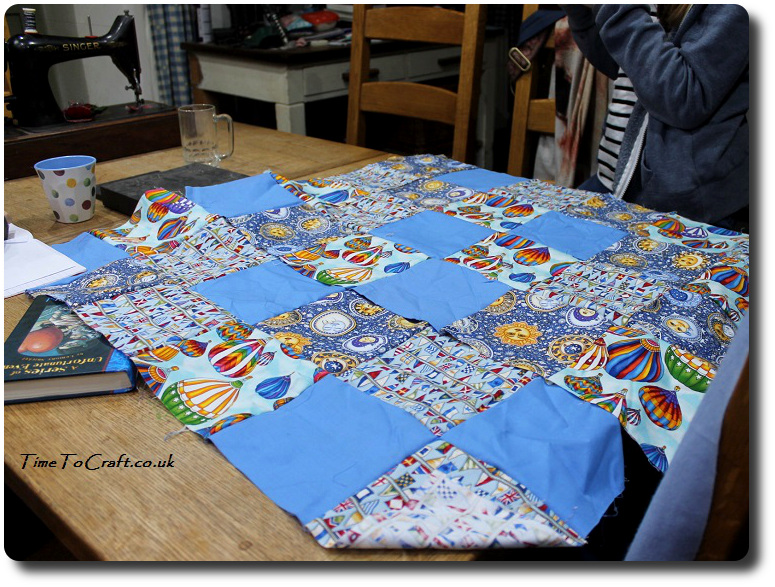 Time shift to early 2019. She's 15. I gave her a piece of wadding and an old duvet cover for a backing fabric, which she duly sandwiched together.
Slight pause. Dust bunnies formed and multiplied….
This holiday, I encouraged her to finish it. Partly because I needed my curved safety pins back which she'd used to pin it all together. Out came the old Singer sewing machine, once more. It really is a good machine for quilting. She sewed in the ditch, which basically means where two squares meet.
She was on a roll now. Using the backing fabric, folded over to the front, she made the binding. She even figured out how to do mitred edges for the corners, which I was hugely impressed by.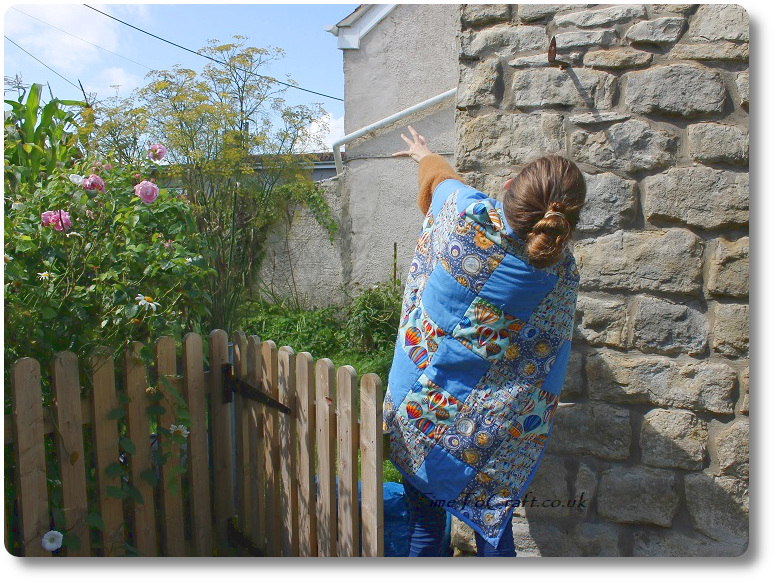 Quick, light press of the fabric and it was done. My funny, gorgeous girl had finished her quilt. Several years may have elapsed, but I really do believe she tackled each stage, when she was ready for it.
She's starting her Textiles GCSE course this September. I hope finishing this quilt will give her just that little bit more confidence to take on any project. I want her to fly. I want her to believe that she is capable of anything, because she is. Oh, yes. My girl can do it. There is no doubt.
Imagine the scene. You're in a fabric shop and you spot the most adorable print. It's a Spring time design, but it will be Spring at some point, right? (scene outside: rain pouring, shoppers scurrying around buying Christmas presents.)
You get home and add the new fabric to your patchwork fabrics. And there is stays. Nothing goes with it. It's pastel blue in sharp contrast to all the jewel like colours of Winter, that you're currently using. Too cartoony for the Dear Daughter quilt. Was it a mistake?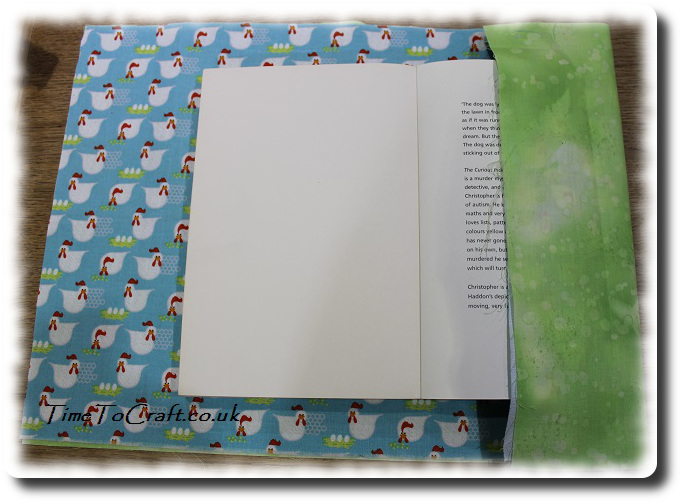 Fast forward a couple of months. The first daffodils start to bud up in the garden. The daylight steals back more of the day, and the perfect project presents itself for the fabric. Not a patchwork, but a book cover.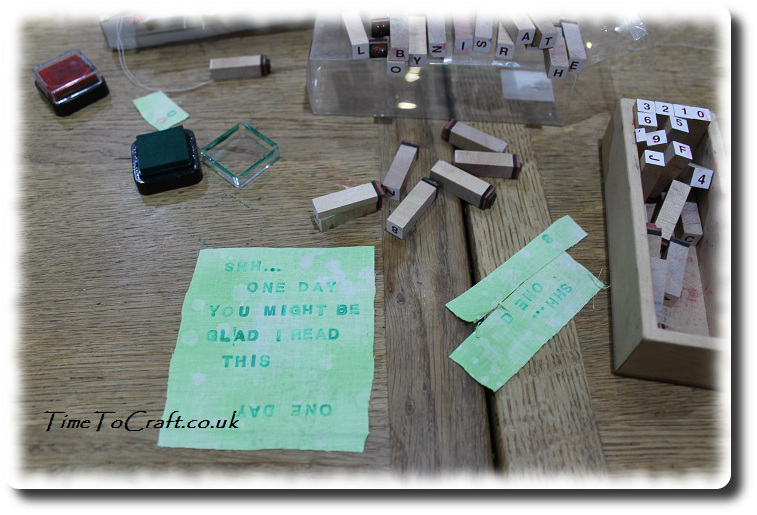 Turns out that it goes perfectly with a water-splattered green fabric, that's also been hiding among the winter fabrics.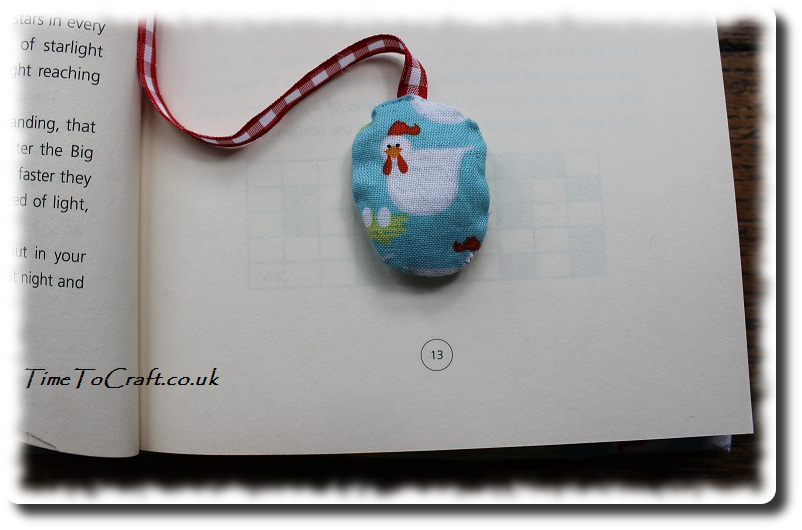 I love this project. It would make a great tween/teen sewing activity. I'm hoping to make a few more covers for World Book Day on 5th March.
Neither of our schools seem to be dressing up, this year and I can't let it completely pass without a little bit of crafting. Eldest went as Arrietty, from the Borrowers, last year.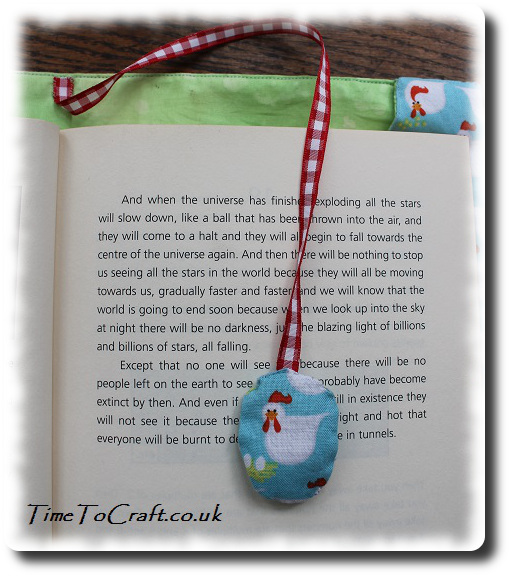 The project combines two of my loves: reading and sewing. Every time I pick up my book, the little white hens make me smile.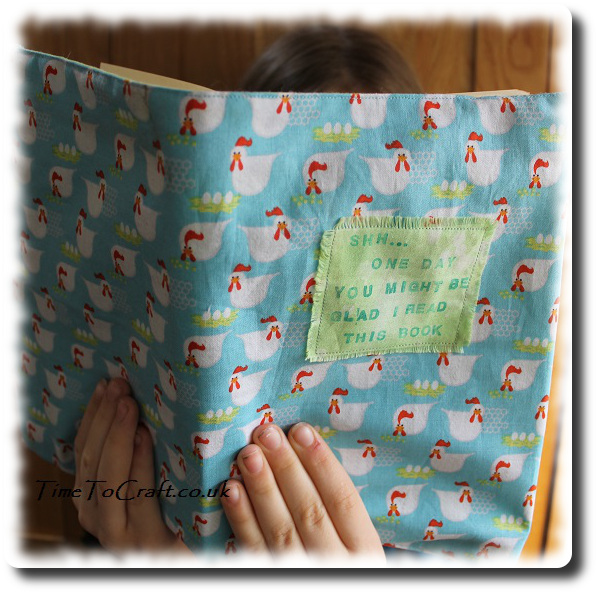 The built-in bookmark means I won't lose my bookmark, as usual. Forced to resort to using a tissue or old receipt.
Oh, and the words? "Shh…One day you might be glad I read this book". Maybe a vain attempt to win just a fraction more time reading without interruption.
(moral of the story: every fabric has it's season.)
Linking up to Creative Monday and Tots100 #BeInspired
Photos
There have been cases when people lifted my photos and words, and used them without credit to me or asking permission first. Using them for their own commercial gain. I have now added a level of security to deter people from doing this. Apologies to people who do play nicely. If you would like to use any of my photos, please contact me.
Copyright notice:
All my words and photos are copyrighted to me. They cannot be used for commercial benefit by anyone else. If you would like to use any of them, then please ask me first and don't just take. Written permission only. Don't pass my words, photos or ideas off as your own. It's not nice.
Cookie Policy
Our web pages do not use cookies however this website uses Google Analytics, a web analytics service provided by Google, Inc. Google Analytics uses cookies to help us analyse how people use our site. The use of cookies by Google Analytics is subject to change.