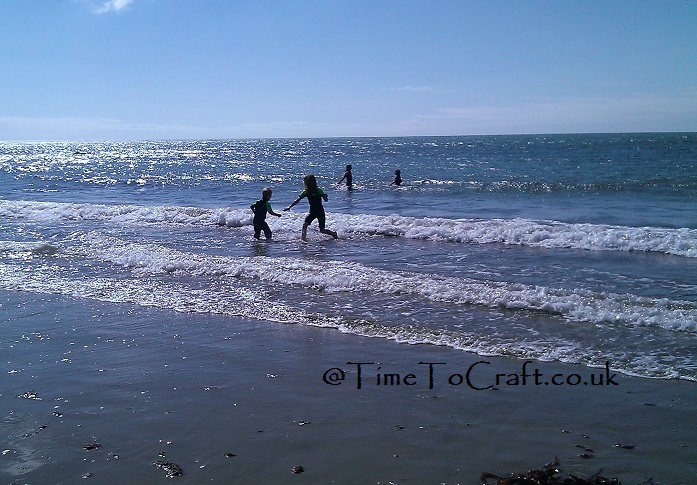 Simple fun. I forget every year. We spend so much time walking on beaches in the colder months, going from A to B. I forget how much fun it can be to just stay put. In one spot.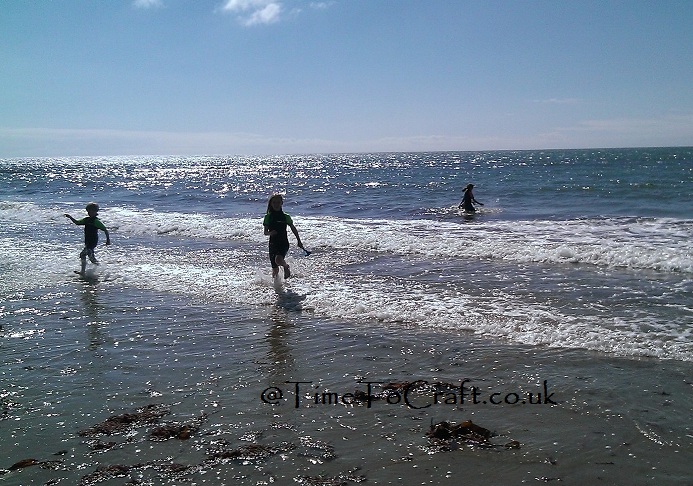 One spot gives a chance for children to jump the waves.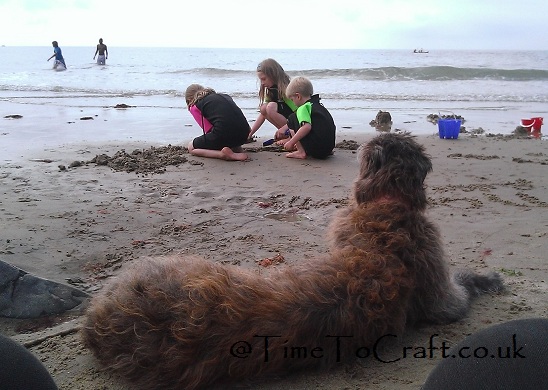 Dig holes and experiment with complicated and convoluted drainage systems.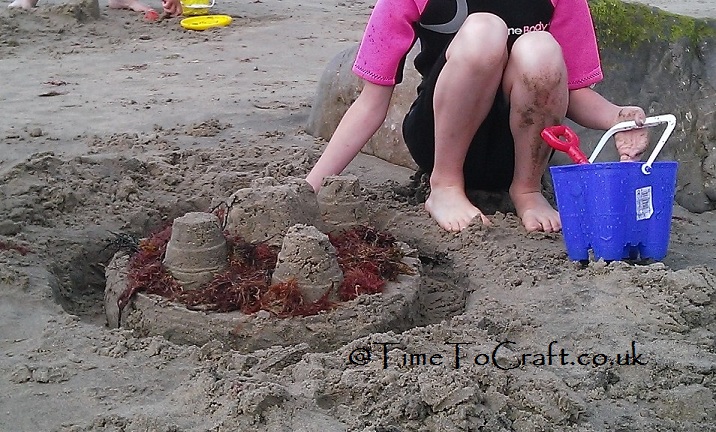 Build castles with fortifications.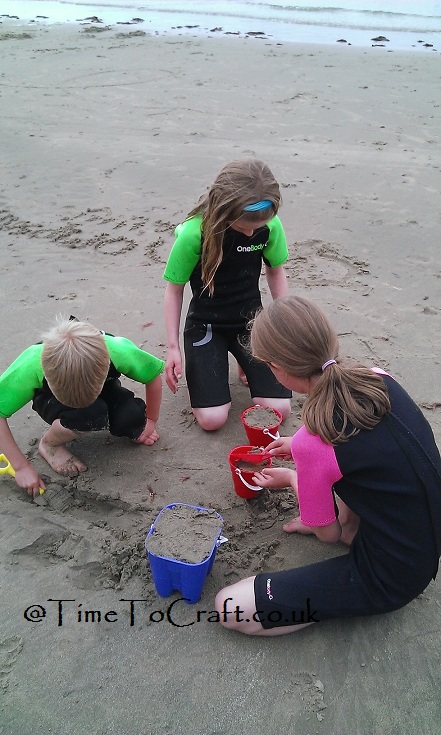 Work as a slick team. Co-opting Including other children on the beach to complete their engineering objective (keeping the tide away from their castle).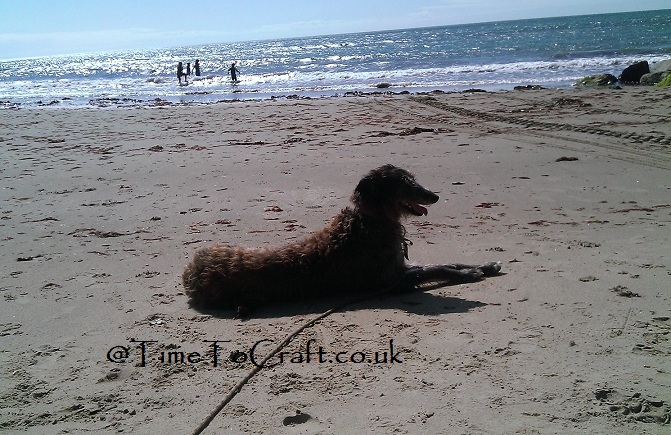 All the time, watched over by the faithful hound.
I do forget that a day on the beach is filled with wonderful play. No quarrels. Just fun.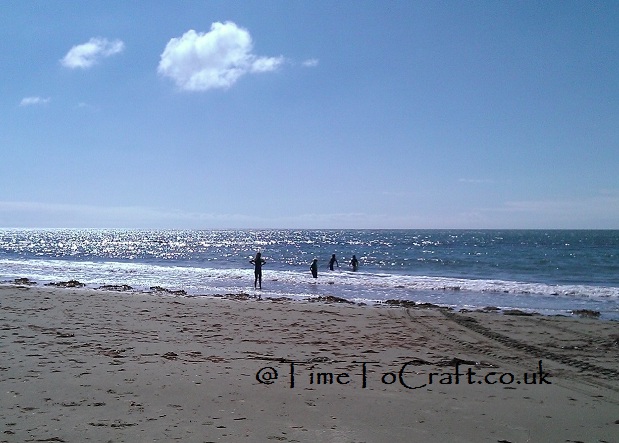 Also time for us grown-ups to sit back and enjoy the sunlight painting the tips of the waves. And, yes, feel the sand between our toes.
Note to self: Love this small beach. Steep hills and no road access but a very friendly beach. We chatted to so many lovely people. No polystyrene cups or containers from the beach cafe. Proper mugs, plates and trays. A fun few days for everyone.(Photos taken with phone.)
I'm joining in with Coombe Mill's Country Kids