Sand between the toes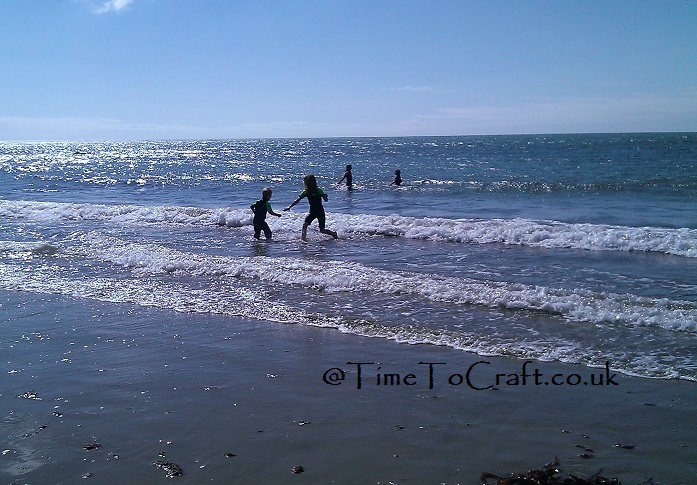 Simple fun. I forget every year. We spend so much time walking on beaches in the colder months, going from A to B. I forget how much fun it can be to just stay put. In one spot.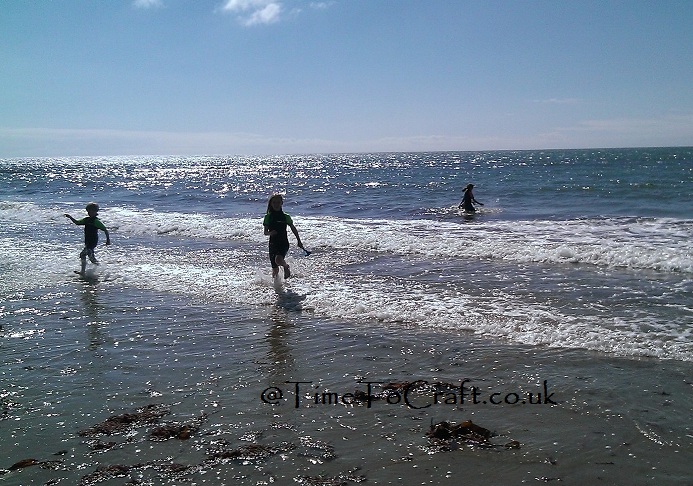 One spot gives a chance for children to jump the waves.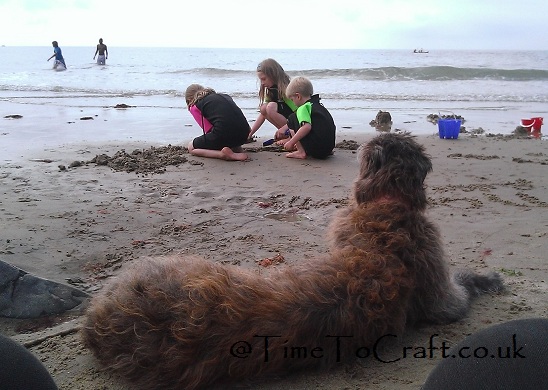 Dig holes and experiment with complicated and convoluted drainage systems.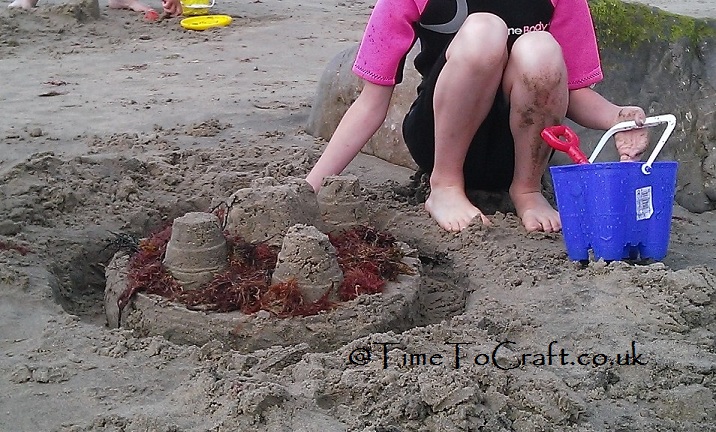 Build castles with fortifications.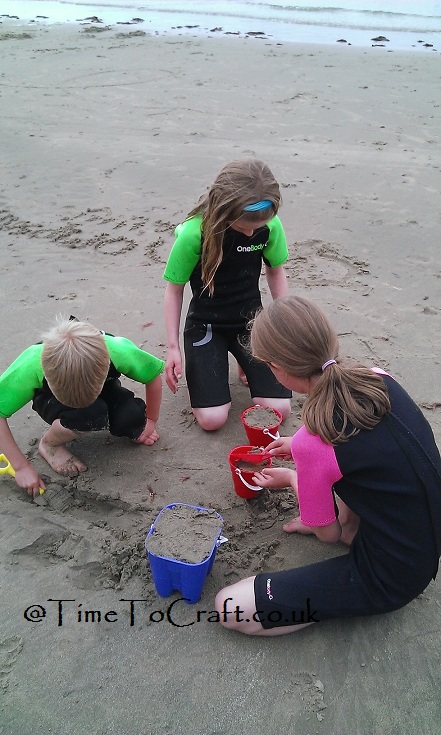 Work as a slick team. Co-opting Including other children on the beach to complete their engineering objective (keeping the tide away from their castle).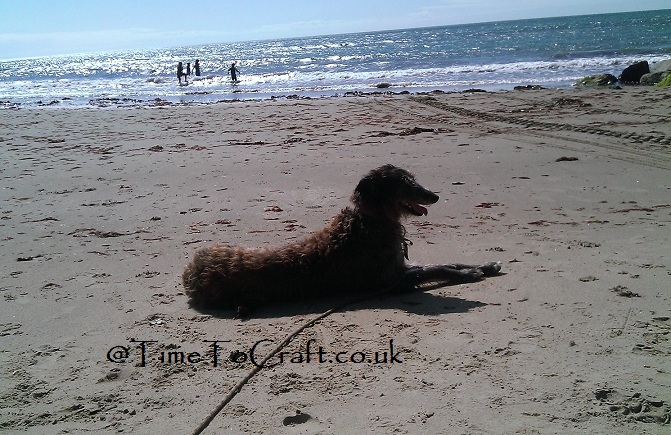 All the time, watched over by the faithful hound.
I do forget that a day on the beach is filled with wonderful play. No quarrels. Just fun.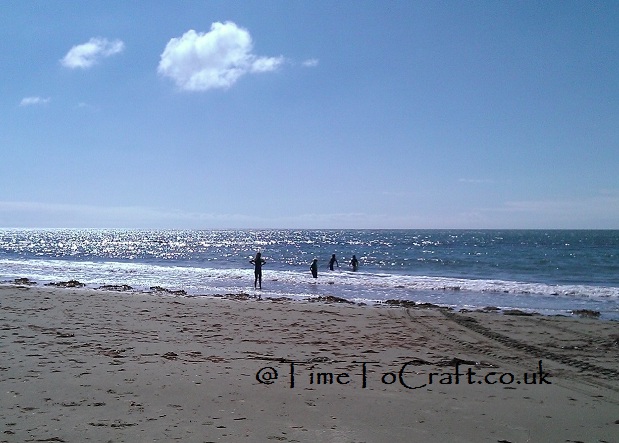 Also time for us grown-ups to sit back and enjoy the sunlight painting the tips of the waves. And, yes, feel the sand between our toes.
Note to self: Love this small beach. Steep hills and no road access but a very friendly beach. We chatted to so many lovely people. No polystyrene cups or containers from the beach cafe. Proper mugs, plates and trays. A fun few days for everyone.(Photos taken with phone.)
I'm joining in with Coombe Mill's Country Kids
22 Responses to Sand between the toes
There have been cases when people lifted my photos and words, and used them without credit to me or asking permission first. Using them for their own commercial gain. I have now added a level of security to deter people from doing this. Apologies to people who do play nicely. If you would like to use any of my photos, please contact me.
All my words and photos are copyrighted to me. They cannot be used for commercial benefit by anyone else. If you would like to use any of them, then please ask me first and don't just take. Written permission only. Don't pass my words, photos or ideas off as your own. It's not nice.
Cookie Policy
Our web pages do not use cookies however this website uses Google Analytics, a web analytics service provided by Google, Inc. Google Analytics uses cookies to help us analyse how people use our site. The use of cookies by Google Analytics is subject to change.