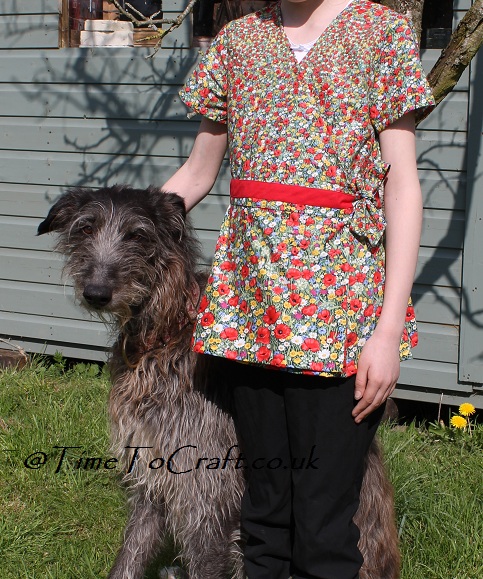 Seven days later and the poppy tunic is all stitched up. Yeh! Hey! It worked. The fabric perspective is preserved. Distant poppies at the top, with the close up poppies at the hem.
After much consultation, both of us agreed that we needed a red band. Seems like even in the case of poppies, there is such a thing as too much of a good thing. Who knew?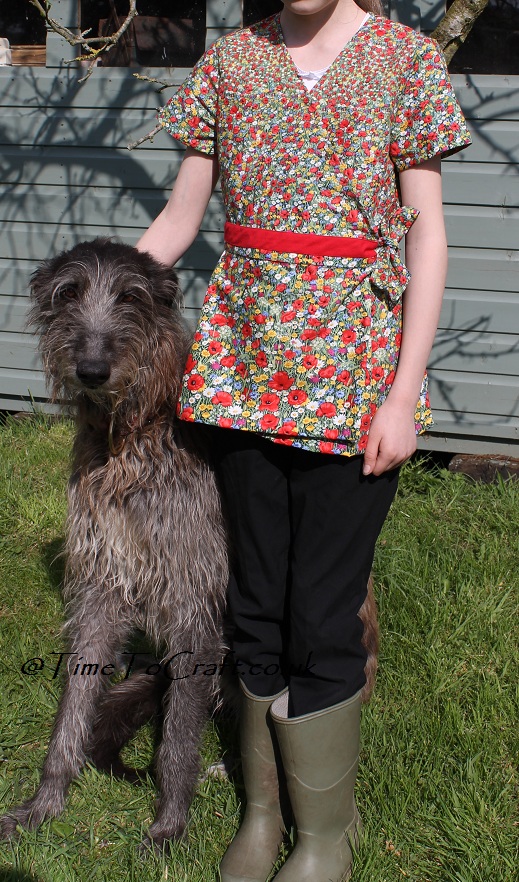 (I banned the chickens from the photo shoot this time. Too risky. Oh, and please ignore the fact that she's managed to pull down the hem a bit.)
I love the sewing pattern (McCall's M6689) and will use it again. It has so many lovely details, such as the pleats and bow but they are lost in the busy-ness of the poppies. I'd like to try it with plainer fabric next time.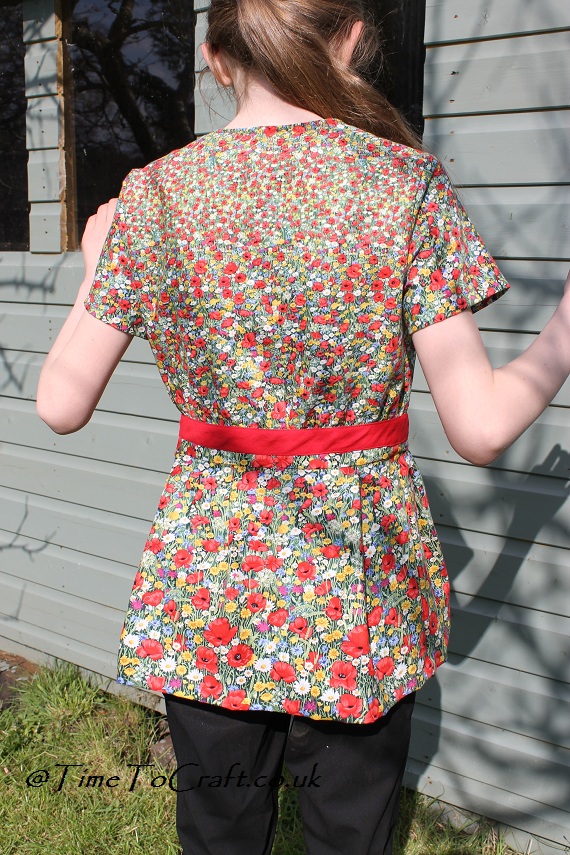 The back pleats give a slight bustle, giving a swing feel to it. My tall, willowy daughter can pull off this look and it suits her. She's now requested black leggings to go with it. Does her list eeeeeever end?
I've loved making the tunic. The hardest part turned out to be fitting all the pattern pieces on the limited fabric and still keeping the poppies growing in the same direction.
The KCW week is now over, but I still have two other children waiting for their own handmade something, so I'm going to go on into this week, and probably beyond. Next project is ready for cutting.
Just had to include a photo of the patchwork bags AJ and BL made at this weekend's quilting workshop (first session here).  Fabulous time again and they learnt so much. They've already started on their next bags and are looking forward to the next workshop.
Sewing  – it's in the blood.
Joining in with Sew-Much-Ado today