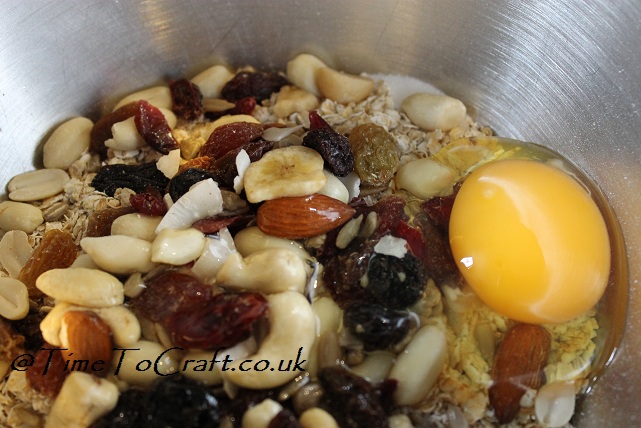 First week back after a break is always a bit of a struggle. I know I'm not alone. It's difficult to get back into the old routine. Or maybe it's fairer to say that part of me just doesn't want to. Still yearning for the fluid days that are all part of holiday time. Never mind, I'm sure it will all fit back into place. It always does.
Finding time to do baking is something I've been trying to slip back into. When the children come back from school they are starving… or so they tell me. Bread is popular, but they do love homebaked goodies and I hate resorting to shop bought biscuits. I've made a couple of gingerbread cakes, which fills the kitchen with the most fabulous fragrance.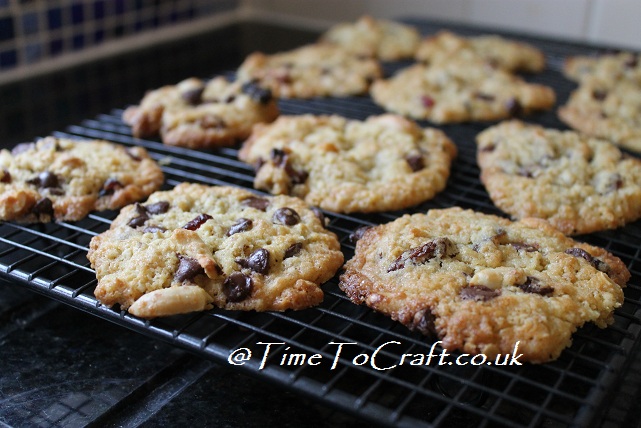 To speed up next week's baking of homemade goodies, I turned to my favourite "Short of Time" cookies. I can weigh out all the dry ingredients and store in jars. Then it's just a case of adding butter, eggs and vanilla, mix, refrigerate and then bake. This is easy to fit into the last hour before I pick the children up from school, while I finish off work. (I work from home.)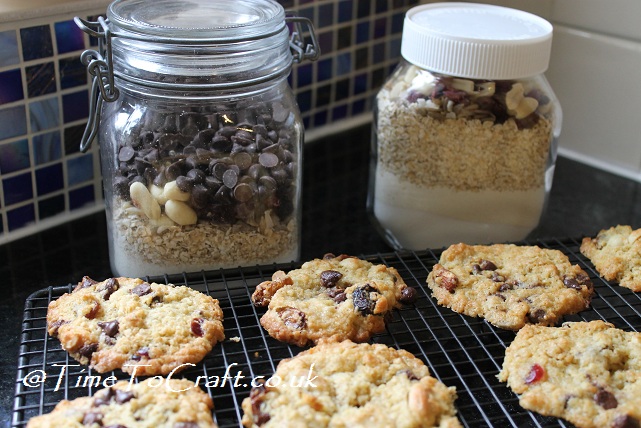 Added bonus. Next week is supposed to be colder. The children will walk home and find the kitchen warm and filled with that gorgeous homebaked fragrance. I can't think of anything better after a day at school. It's amazing how the list of grievances taper off as they sit down to their afternoon snack. Too much detail. Maybe, but I need to keep this scene in my mind so that I remember to put the plan into action and then I'll be back in the baking habit. Just like that.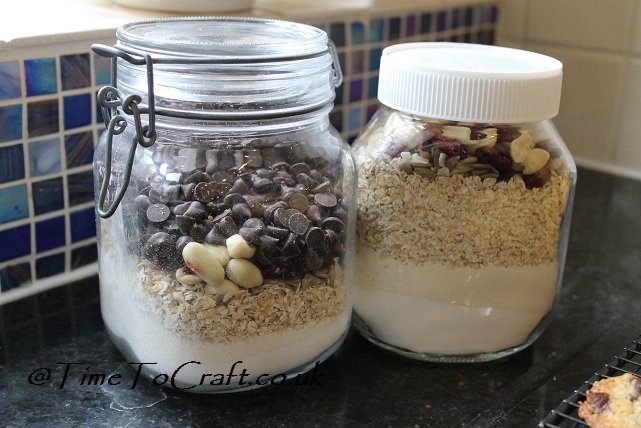 Also used up the last of the nuts and seeds from the holiday period. The bits that no one wanted. I don't think they noticed them wrapped up in the cookie batter!
Now I just need to get back into the swing of food shopping. Humph!
Recipe
Split between 3 jars. That's three baking sessions.
1 cup sugar
1 cup brown sugar
2.25 cup of plain flour
1.5 tsp baking powder
0.5 tsp baking soda
0.5 tsp salt
3 cups of porridge oats
2 cups seeds, nuts, dried fruit
2 cups chocolate chips
When you are ready to bake, pour one jar into a mixing bowl and mix. Add one egg, 125g melted butter and 1 tsp of vanilla essence. Mix. Cover and pop in the fridge for half an hour. Then space dollops (a spoonful) of the mixture about two inches apart, onto a lined baking sheet. About 10 mins in the oven at 375 f (or the third shelf of a 2 door Aga's baking oven). Cool on a wire rack.