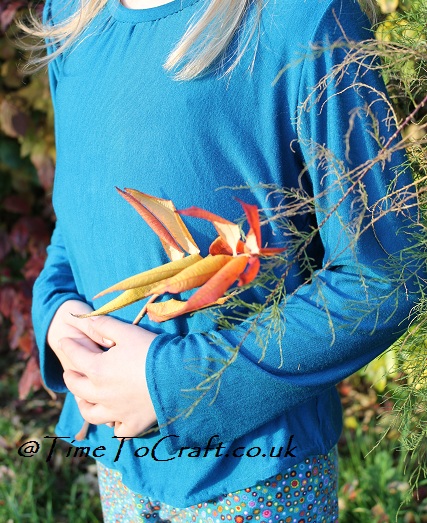 I have been sewing for all my life. Okay, maybe not the first few year, but, even now, I come across early examples of my dressmaking on the children's dolls, from when I was their age.  I have added to my own and the children's wardrobes ever since my first sewing machine. We're talking decades of sewing experience.
So why have I never sewn with knit fabric before! It seems a real oversight. I have used fabric with a bit of stretch, but not with my sewing machine's stretch stitch setting. And my machine even has its own special foot. There are bars in the middle to hold part of the stitch up, while another part is done. The brush to stop thread tangling. I love simple, but clever, gadgets. (Being the sewing nerd that I am, I had to spend time figuring out how the stitch worked.)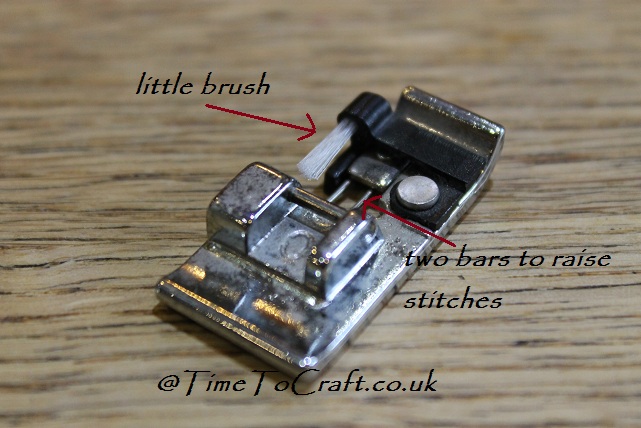 So why knit fabric now? BL's request. When asked what she needed in her Autumn wardrobe, Middling suggested leggings and tunics. Pattern found.
Next fabric. All I can say is that my daughters are very decisive. They see, they like, they head for the cutting table. End of story. I need to go around the whole shop at least twice before I make my final choice. Maybe even another shop or two. Not my girls.
Within a few days, the leggings were made. It would have been the same day, but I lacked the right machine needle. BL bounced around and declared them the best leggings ever. I added a few more inches to the length, but I still have enough fabric left over to make something else. Hmm. I think the pattern was even more generous with its fabric allowance than usual. Almost twice as generous. (Yes, I did double check)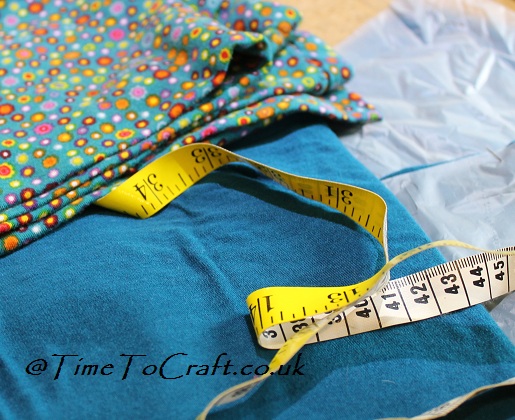 The stretch stitch could not be easier. I'm sure it would have been quicker with an overlock machine (serger), but it's so simple that I'm already planning a few more pairs of leggings.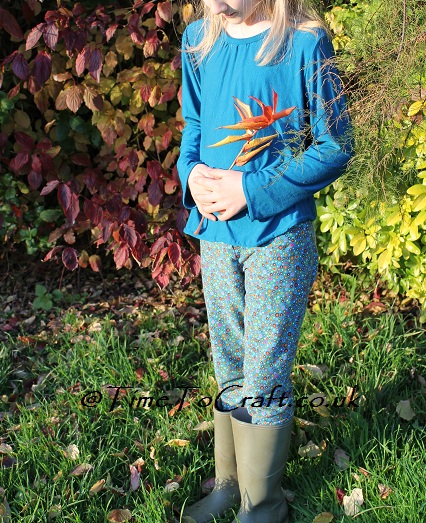 Next the top was cut out in different stretchy fabric. This time it was so soft and light, it was like working with silk. Much harder work. Where the leggings took an hour, the top was taking several evenings.
Friday Night Sew-In came at just the right time to give me the final push.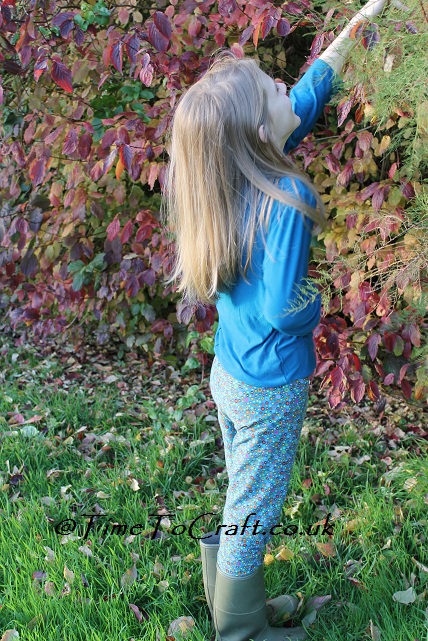 The top is done. Next step to cut out the tunic. I'm glad to say that I am back in my comfort zone, as I'll be using cotton again.
Notes:
Pattern Simplicity 2156 size 7 – 14,
knit fabrics from John Lewis.
I'm squeezing this is as my October Monthly Make, as well. Right, I'm off to see what everyone else was sewing yesterday evening at FNSI. Also linking to Shwin&Shwin. Want to join me?