Patchwork with the children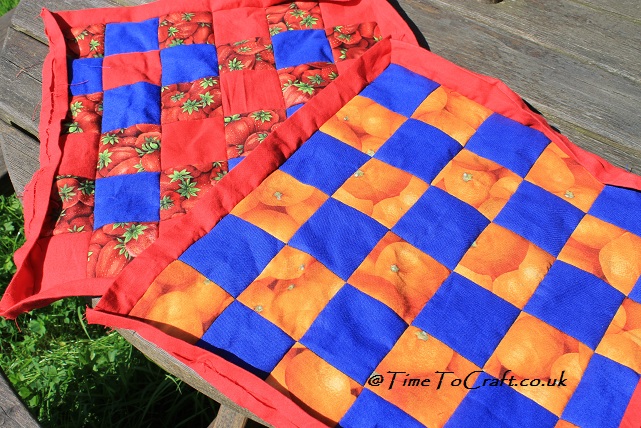 It's no secret. I love hand sewing. I love the rhythm of sewing tiny little stitches over and over again. Sometimes I will sit and listen to the radio or one of the children reading out loud. Sometimes I just love to listen to the sound that the thread makes as its pulled through the fabrics.  A calming sound and a time to mull.
Over the summer, I've been hand sewing new covers for our kitchen cushions. The old ones are passed their best before date. They have not so much as fallen to bits as changed colour. Light blue has turned a mottled grey. The result of washing rather than being dragged through mud. Oh, the irony.
My girls have been closely watching me sew. They have sat at my side. Telling me that they would like a go. They'd like to be part of this cushion project.
OK. They've both already completed one patchwork project. Each have sewn a small cushion made with four squares. I knew that a kitchen cushion would be more of a challenge. After all, these need to be finished and be fit for purpose. Hmm.
First obstacle was to ensure that the squares were squares, with recognisable right angles. At each corner, without me taking over.  First part of the solution was to use english paper piecing. The paper template would keep the shape.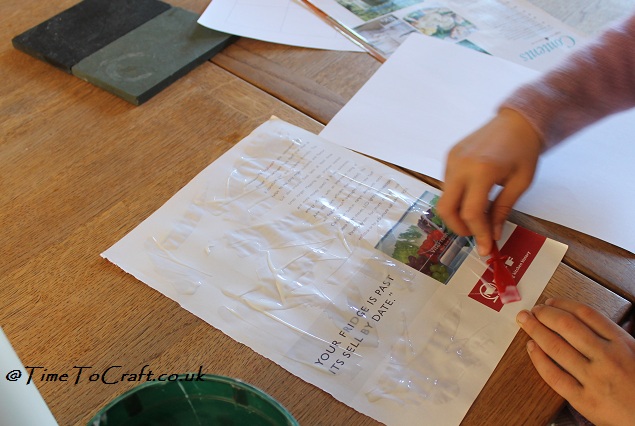 Still needed a reliable square template for them to use. I could see problems with them creating 36 identical squares. So I printed out sheets of the right size squares.  To strengthen the templates, the girls glued each sheet to a magazine cover and carefully cut out the 36 squares.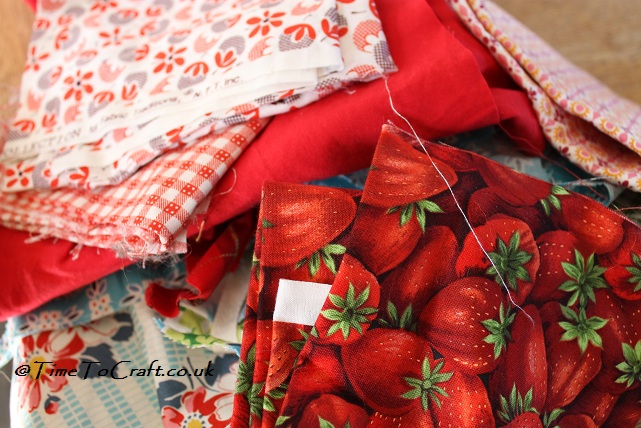 Then time to select fabric. How I remember the fun of looking through my mother's or sister's fabric collections. Maybe you have to be a fellow fabric fanatic to understand, but it is time to enjoy.
Now, all the cushions are going to be different, but within a constrained colour palette, so I dug up a selection. They could choose two or three prints to go together.
Next I showed them how to fold the fabric around the template and stitch it. They found the template a little too thick and after a few pricked fingers they put their patchwork down and disappeared. Hmm. I need these covers finished not hanging around as a long term work-in-progress.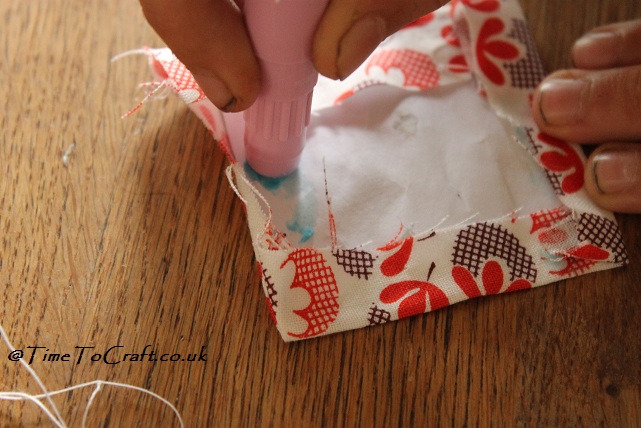 Rethink. I popped into our wonderful local quilt shop and picked up a fabric glue pen. Once I had shown them how to use it, they prepared their squares with breath taking speed. Cushion project back on schedule.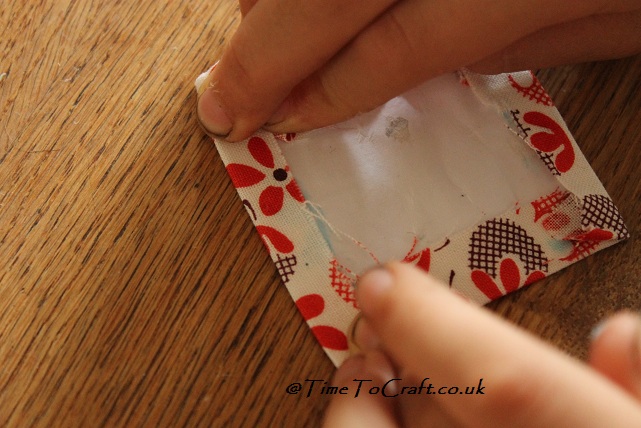 After deciding how they were going to arrange their squares, they began to sew. Tiny little stitches. I keep finding them curled up in chairs sewing.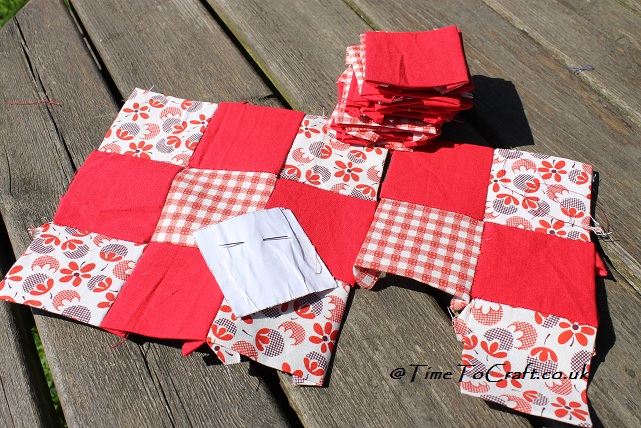 In the quilt shop, the lady had told me that we would need to wash the fabric in order to separate the paper templates from the fabric.
To check this out, I used the glue to prepare my next set of squares. When it came time to remove the paper, it was really easy. Gentle tugging removed the paper template in one piece. Very similar to using freezer paper, which I may opt for next time. I'll still wash the finished cushion covers to get rid of any residual glue, but it's no way as messy as I first thought.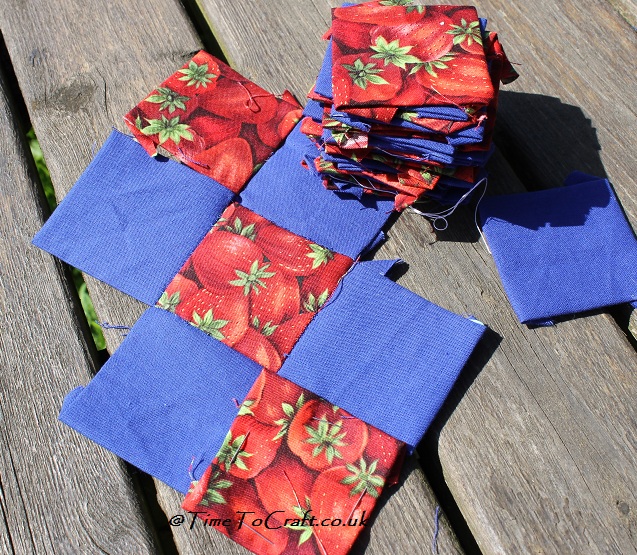 The backs of the original cushions are still perfect, so I will re-use them to make the new covers.
Two patchwork fronts done and three to go. I'll post the finished cushions.