Pirate's treasure chest in just a minute
Okay. Maybe it took more than a minute. Probably about 30 minutes, but the pressure was on to do it fast. I had flintlocks and other piratey weapons pointed at me to keep the mind focused. It's a tough life being the mother of a shipful of pirates.
Using nothing but cardboard boxes, sticky tape, rescued christmas paper and one of those twiddly metal things that keep paper together…. oh and a bit of glue…. a treasure chest was made. Working padlock and all. Even the empty reel of the sticky tape came in useful. The pirates were happy.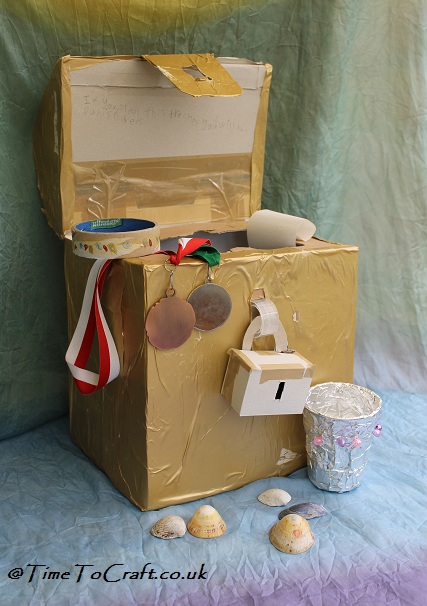 Every treasure chest needs treasure. The pirates set to work acquiring precious jewelery and gold coins. Medals were found and treasure maps made. All good pirate treasure.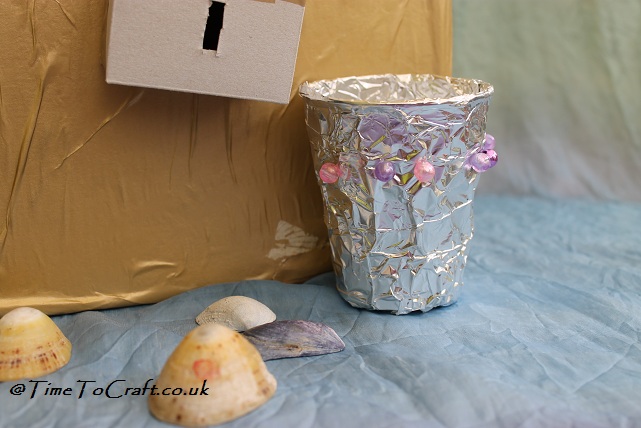 In case anyone should contemplate stealing the treasure, terrible threats were dreamt up and inscribed on the lid. My favourite was the one where the pirates would hunt down the perpetrator and make them wash all the pirates' under pants for a year. Ugh! A formidable and terrifying warning if I ever heard one.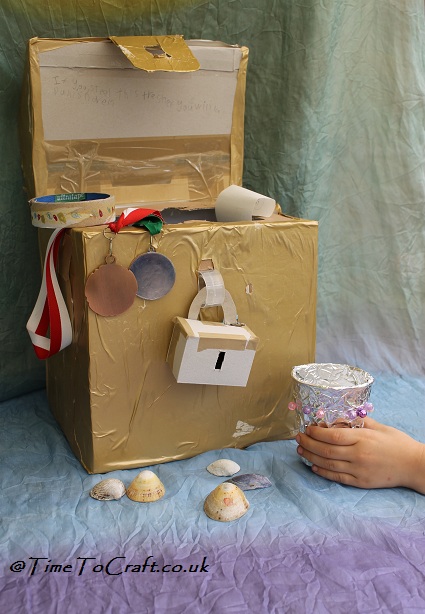 There was a bit of a kerfuffle when one of the pirates tried to sneak off with a silver goblet. All was well in the end. The ship mates laughed about it over a flagon of rum blackcurrant juice.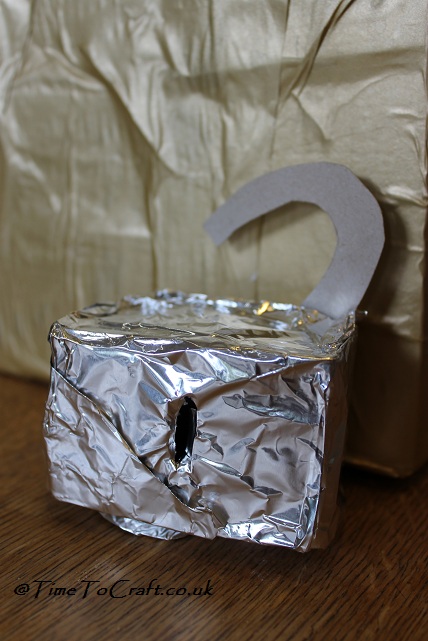 All agreed that they would need to upgrade the padlock to one of those new fangled metal padlocks which would need a metal grinder to open in the absence of the key.
Good thinking. Me hearties!
(Pirates last seen exiting with treasure chest under their arms. Several hours of imaginative play and creating ensued. Pirates' mother left to enjoy a cup of tea in peace. Phew!)
Comments switched off for August. Back on now.