Homemade Granola with bows on it!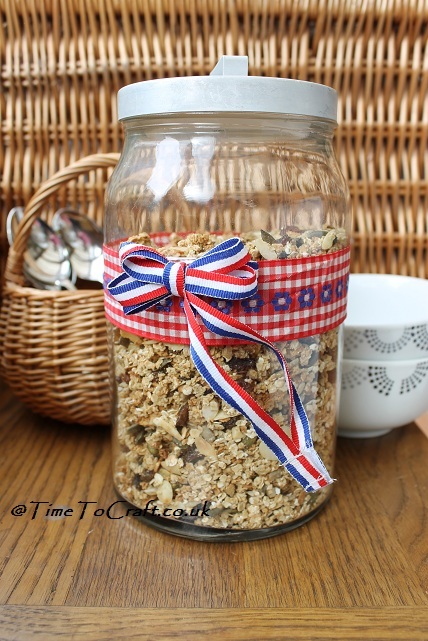 This granola is good. I mean, seriously good. It's easy to make, incredibly more-ish and,….. to top it all,…. it has the odd cluster in it. Just like the shop bought.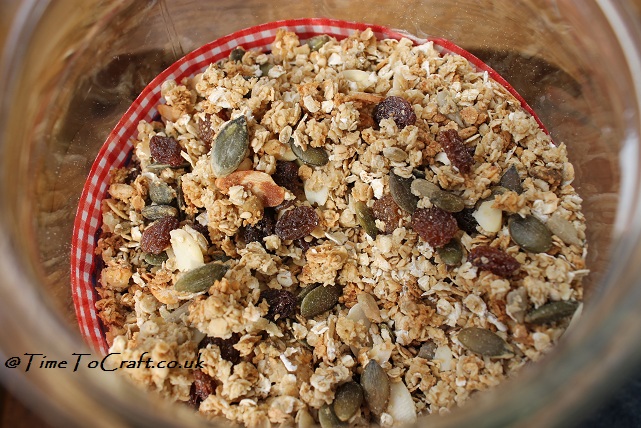 Comparing similar products in the shops, I reckon that it is slightly cheaper to make, but not a huge saving. I could shop around and buy in bulk, which would bring down the cost, but this is more about the satisfaction of making it myself. Making the granola that I like.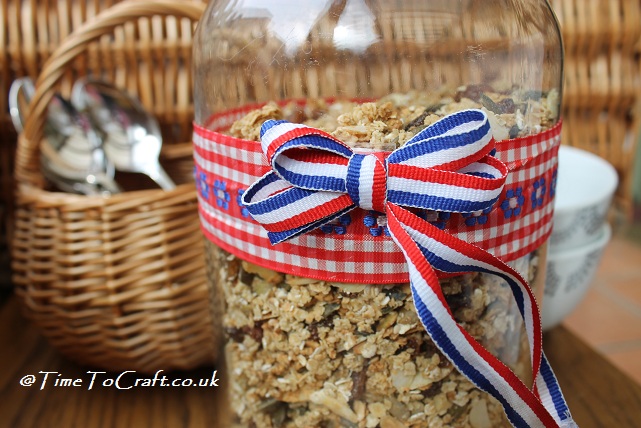 When something is this good, it deserves a few ribbons to add … a certain something. (Also, it looks like it is about to be given away, so the rest of the household will leave it alone!)
Recipe can be found here. No chance our jar will last a month!