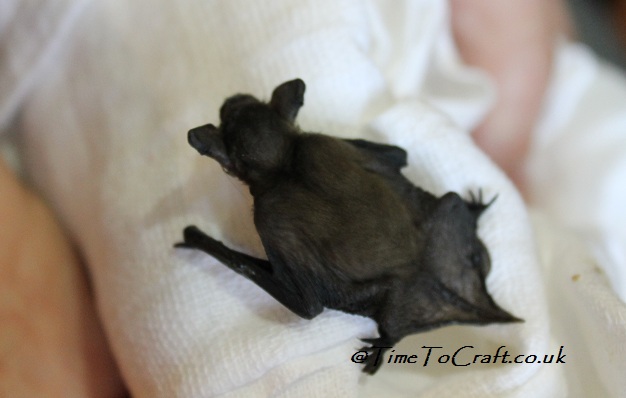 (Warning: for those of a sensitive nature, parts of this post may upset you.)
Somethings you plan. Others, just happen. On the whole, how an event turns out has a lot of bearing on how you deal with life. I like to treat unplanned events as opportunities but then again I am a born optimist and spend a lot of time wondering about things!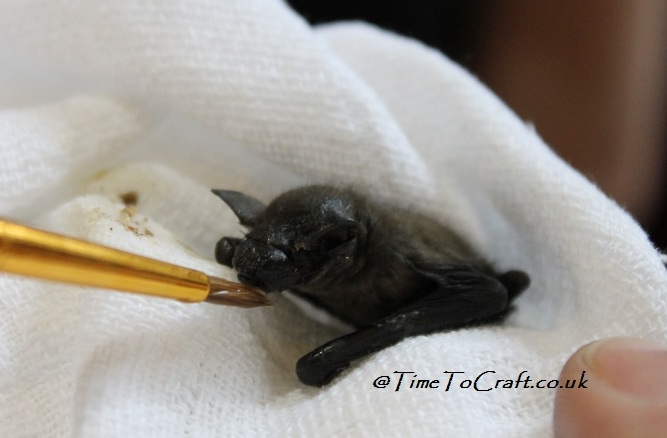 Three weeks ago, little TF was playing badminton in our conservatory. (We call it a conservatory as mud room/utility/cloakroom/indoor play-area-on-rainy-days room is a bit of a mouthful and we have been known to sit in there and drink wine). While retrieving his shuttlecock, TF discovered a bat toy. It moved. On the basis that we don't have many bat toys and battery operated ones are unknown in our household, TF ran to fetch his father.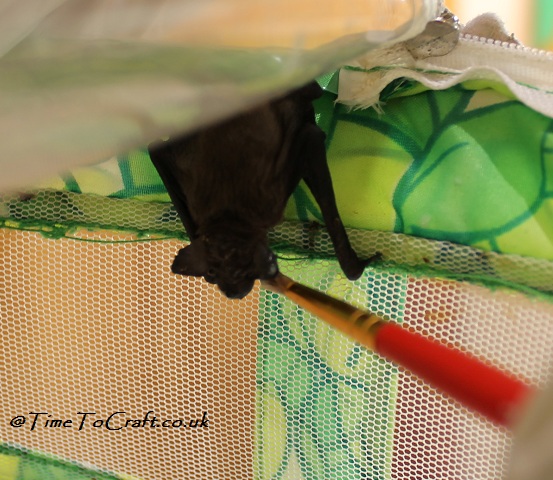 AJ and I returned soon after from a harp lesson to be instantly greeted by the family, even before I'd finished backing the car. The children were excited. They had a baby bat in a shoe box. Poor thing was dehydrated and cold. Before I could take off my coat, I phoned a wonderful friend, who is a bona fide authority on bats. She talked us through rehydrating the bat and warming it up, followed with how to do a soft release that evening.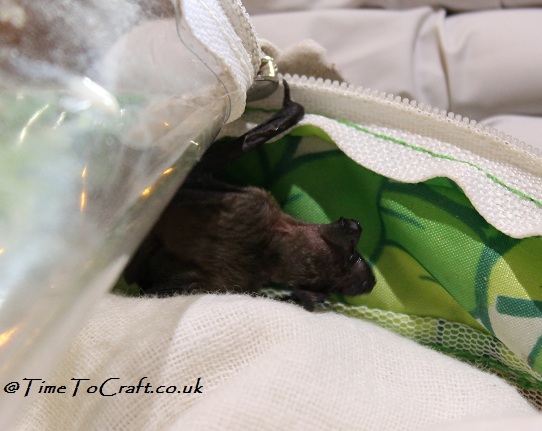 The release failed. The bat did not call its mother and was too young to fly. The next day we made numerous phone calls. We received fabulous advice, but no-one could pick it up. The advice meant that we were able to feed the bat and stabilize it, until a bat person could pick it up. The bat seemed to be thriving and when a bat person eventually made it to us, we were ready to carry on hand rearing the little bat for longer.
So he stayed. We knew he was a male now and what type of bat. We even knew where his colony was living. They were in our chimney. Keeping warm around the Aga flue. The same Aga that our little bat house-guest warmed his little belly by after feeding. Every night, I'd go out and watch the colony leave, but the mother's milk would have dried up by then, so a release would have been fatal for the baby bat.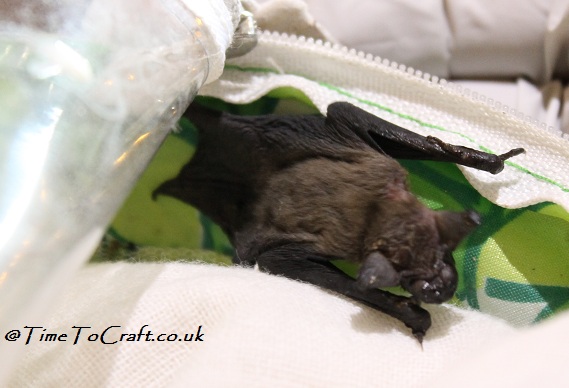 As the days went by, the baby bat was moved into our butterfly house and kept by the Aga. The bat people recommended fortified puppy milk, used for orphan pups, and a calcium supplement. Then came the meal worms. We discovered that AJ is the family expert in cutting off meal worm heads, squeezing them out and making meal worm soup for bats. We used a paint brush to feed the milk and soup to the bat. A skill I now have.
Over the days, many friends visited. As there is a risk of rabies with bats, no one could handle the bat unless they had been vaccinated. The children visitors often found the meal worms more interesting as they could hold them, but I hope it increased their bat knowledge and understanding.
(Photo below shows him stretching one wing out at a time and then he would do both together. He does have two wings.)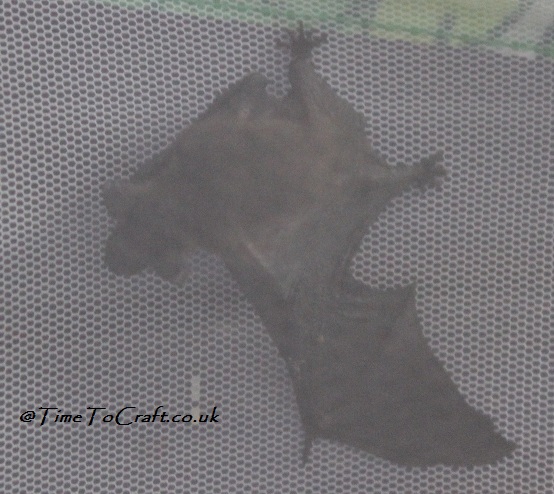 There was a lot to learn from the little bat. I have to say that having the bat to stay was a wonderful experience for us. Apart from the practicalities of looking after him and discovering that he had a tail (I'm going to change how I draw bats in future), he had a positive effect on the household. Other events that would have stressed me out, became manageable. The children learnt how and why we were looking after him. Much discussion about how bats fit in and the lack of supermarkets in the wild. Having spent time with a bat, it seems even more fabulous that this little mammal might fly one day. We learnt so much from just watching his behaviour. It was a good experience and I could say so much more about the three weeks.
This weekend, we had to let him go. Without a mother to teach him, flying and hunting had to be taught by the carer. We knew that we could not do this. After research, we found the very best place for him to carry on his journey and took him to a wildlife centre. As soon as I met the person, who would help him, I knew we were making the right decision. The whole family knew. There were no tears or arguments from the children.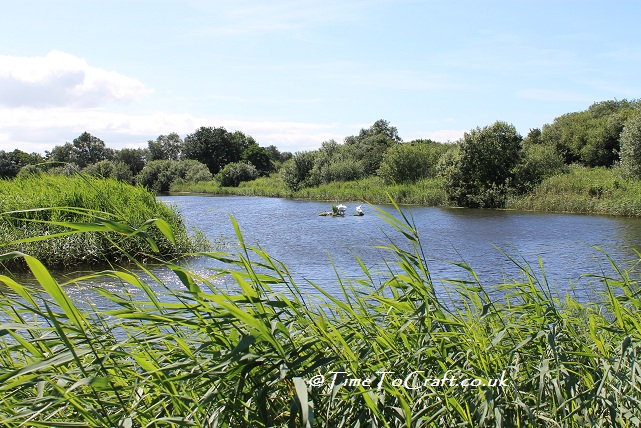 After we left him, we went for a walk in one of our favourite nature reserve walks and watched the dragonflies and birds flying.
Would I do it again? I hope not. Nor am I advocating everyone having a go. A bat is best raised by its mother. They have one pup a year, so each pup is a year's investment for the mother bat. If another one arrives in our house, we would stabilize it and then try a soft release. If that failed then, when it was ready to travel, we would take it to the wildlife centre. We were accidental bat carers and have no intention of changing careers. We have gained much from the experience and are truly grateful.
I'll be checking up on our little bat. Every night, I watch the local bat colonies. I hope our bat does well, although there is no guarantee with any hand-reared bat. I've warned the children that he is unlikely to return to us in some kind of Disney story line. Although if a bat does fly into our kitchen and warm his belly by our Aga, we'll know exactly who he is!