Willow and Puffin crafting
I'm still experimenting with my puffin applique. I have been working on a flying puffin, which is almost finished, but in the meantime, I made a lavender filled little cushion.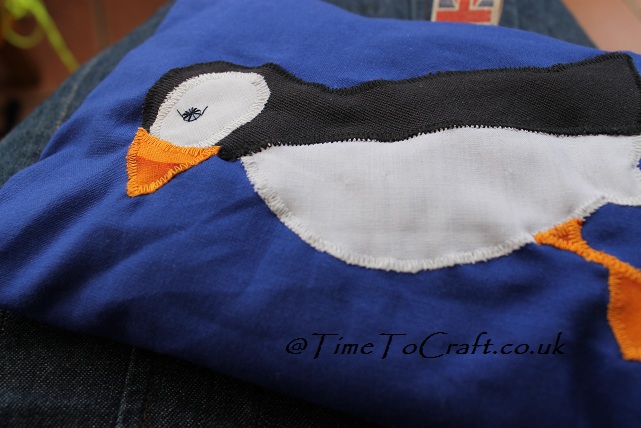 I really loved making this cushion. I think I might be making one for everyone I know. I added a few spoonfuls of lavender from our garden.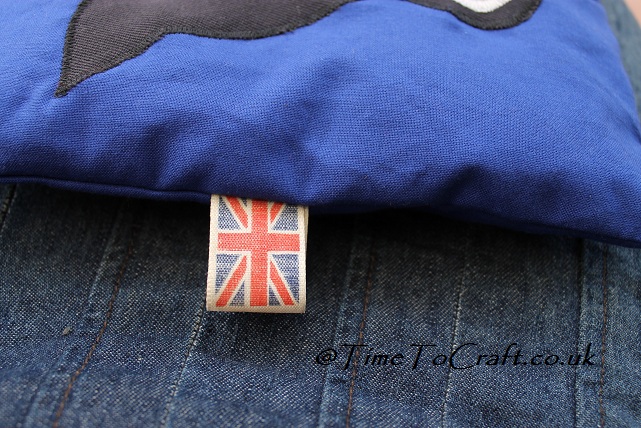 I couldn't resist adding a tag to the cushion. I thought a Union Jack added just the right hint of colour and a patriotic note.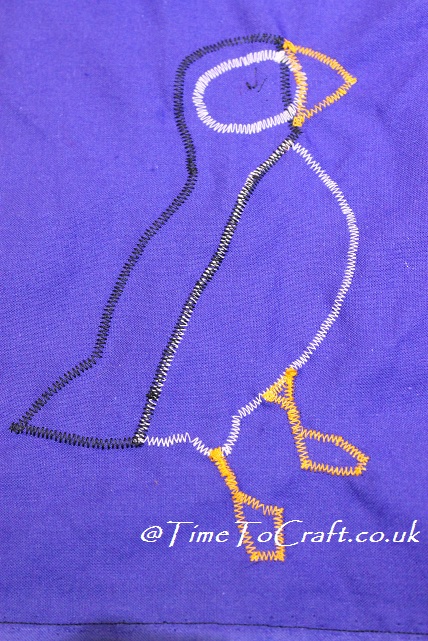 Bizarrely, I even like the reverse of the puffin too. The puffin looks quite snooty! Hidden from sight now.
This cushion is part of a birthday present for my 8 year old niece. We went to her party today. The children had a lovely time and did not want to leave. A sure sign of a good party.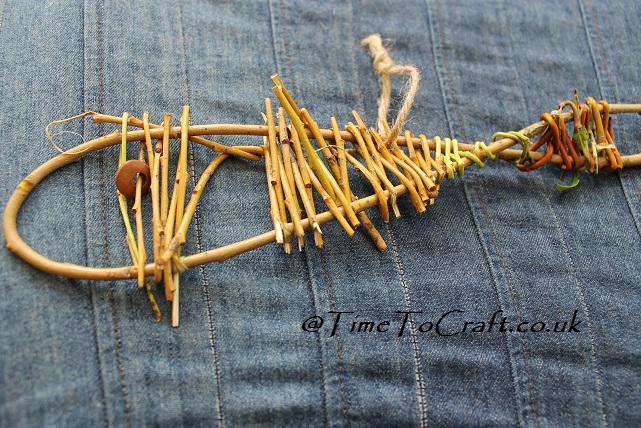 I am always looking for good eco-friendly children's activities for parties and crafting sessions. I loved the willow weaving today.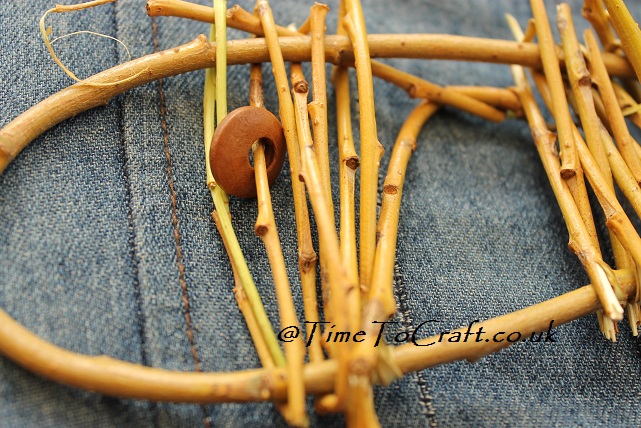 The willow whips were cut from a weeping willow in her garden. The children could make fish, bracelets or Olympic rings.
It was such a nice touch to thread a bead on to the willow, half way through the weaving process. I love a party where the guests make the contents of their own party bags. Just like the bath bomb parties that I have thrown for my daughters.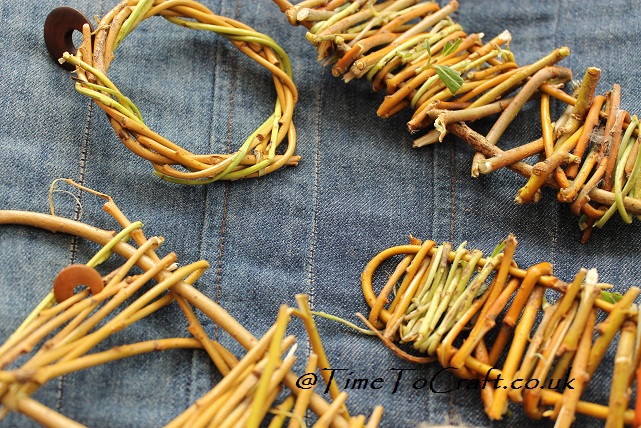 Party bags are controversal. To give or not. What to include. When I do a party, I like to think that the party bag inspires and allows the party goer to continue to enjoy the theme of the party. Today, my children came home full of ideas. We went out into our garden, with the secateurs, and selected some willow whips from our tree. They added more to their bracelets and made fish as well. They are talking about creating a whole sea of willow fish. They are inspired.
Even better than the willow weaving, was the inclusion of a willow stick. The children were given the sticks and my sister explained how they could put the stick in water to make it sprout. She showed them a willow stick which had been in water for 6 weeks. Through the jam jar's glass, they could see the well developed root system and the twig was leafing up. She explained how they could then plant the rooted twig in the garden and let it grow into a tree. Then they could cut the willow whips and make more willow bracelets and willow fish. Just brilliant. I am adding this to my our next party. Thanks for the inspiration, big sister!
(Joining in with Sara over at Craft Schooling Sunday and Maureen and Shanti at Twig and Toadstool.)