We're going on a puffin hunt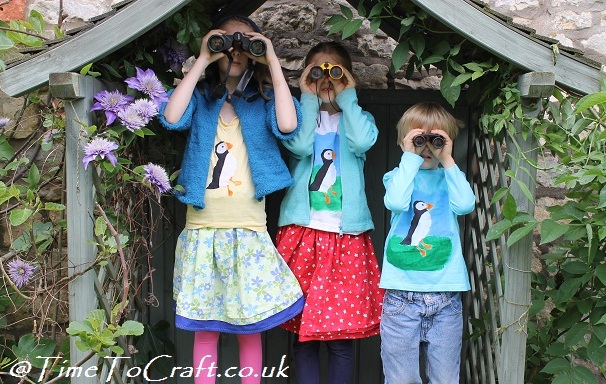 We're going on a puffin hunt.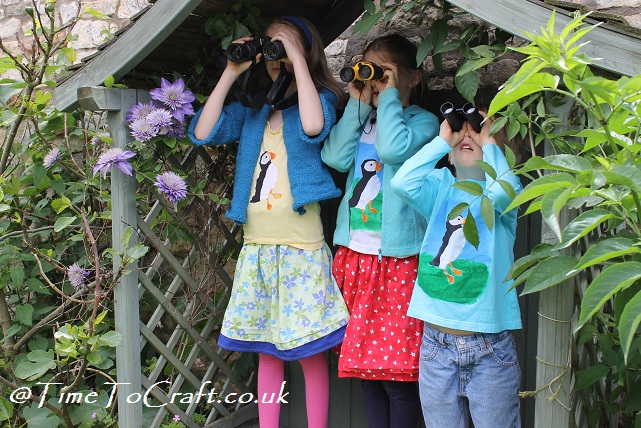 We're going to find a cute one.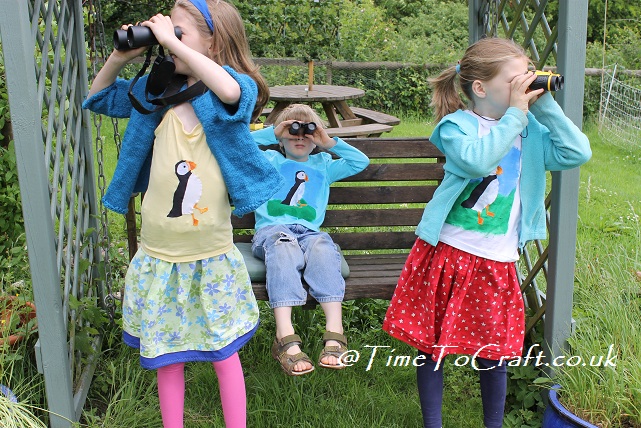 What a
beautiful

blowy day
We're …… not finding one
well, maybe not in our backgarden!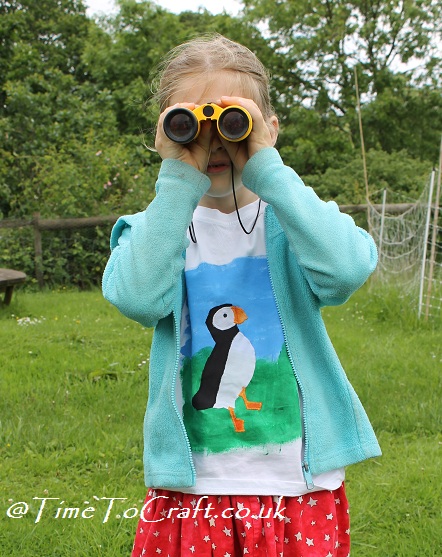 Not unless you count the puffin appliques that I machined onto the children's tops last night. They love their puffins.
Seeing as BL had chosen a white t-shirt, I used fabric paint to make the puffin stand out.
Grass is always greener even on t-shirts.
So, of course, once TF saw the paint effect, he began to campaign to have green grass added to his puffin t-shirt too.
Happy to oblige.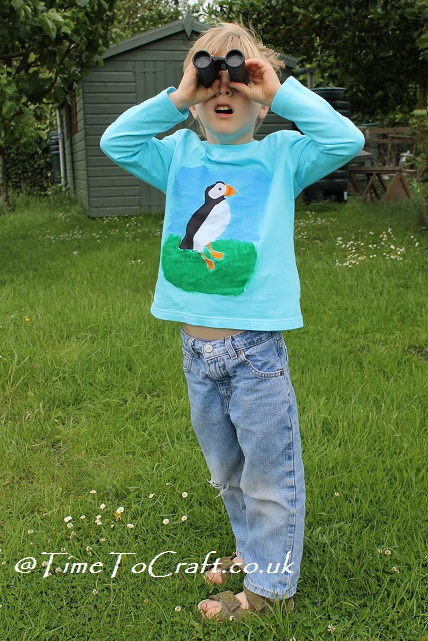 In fact, I'm trying to persuade AJ, that her yellow top really, really needs some grass and purple heather added. Just some.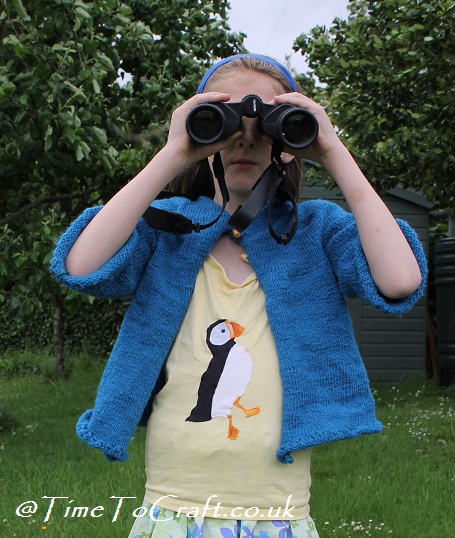 What do you think?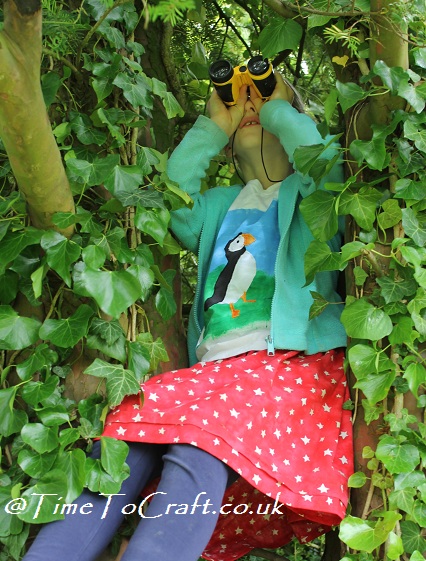 Some of us are still looking for the real puffins. Nope, no puffins in our yew tree. No harm in checking.
Joined in the FNSI last night. Appliqued the puffins on the two girls' T-shirts and made the two quick summer skirts for them too.
So windy and cold today, that they'd only wear the skirts with leggings (pink leggings were the only ones left in the drawer). Never mind. When the weather changes, we're ready. Bring it on!
So, did you join in the Friday night sew in? Great motivation for me to add a few more pieces to the children's wardrobes. Maybe I should do this every Friday! Until then, I'm going to check out what all the other great sew-ins have been up to.
(For those of you that kindly requested the puffin template, I have not forgotten. I should get it to you soon.)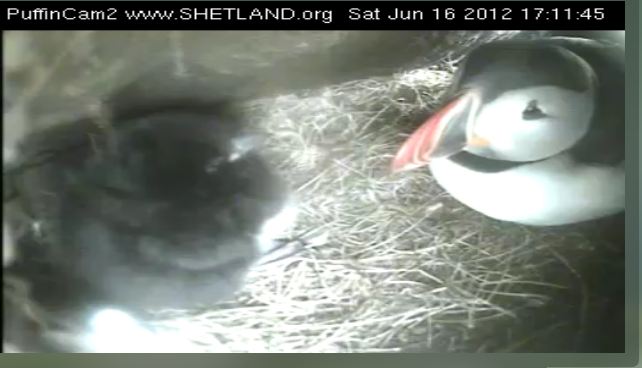 Also joining in with the crafty people over withh Sara at Craft Schooling Sunday and Handmade Harbour.

30 Responses to We're going on a puffin hunt
There have been cases when people lifted my photos and words, and used them without credit to me or asking permission first. Using them for their own commercial gain. I have now added a level of security to deter people from doing this. Apologies to people who do play nicely. If you would like to use any of my photos, please contact me.
All my words and photos are copyrighted to me. They cannot be used for commercial benefit by anyone else. If you would like to use any of them, then please ask me first and don't just take. Written permission only. Don't pass my words, photos or ideas off as your own. It's not nice.
Cookie Policy
Our web pages do not use cookies however this website uses Google Analytics, a web analytics service provided by Google, Inc. Google Analytics uses cookies to help us analyse how people use our site. The use of cookies by Google Analytics is subject to change.