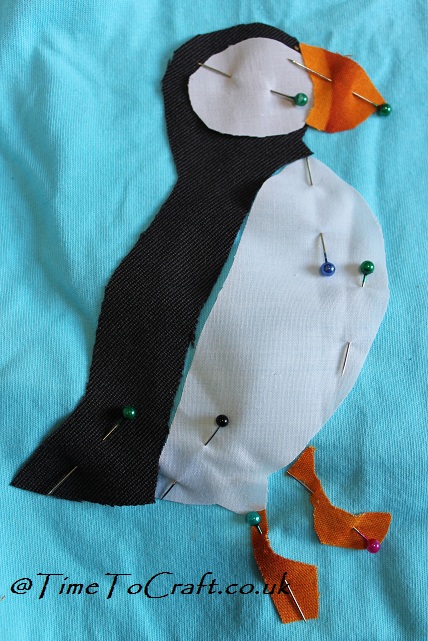 So inspired by PuffinCam on Shetland, I finished my puffin project in one night. That is amazing for me. I'm not going to show all the sewing works-in-progresses that are in my work basket at the moment, but there are a few too many.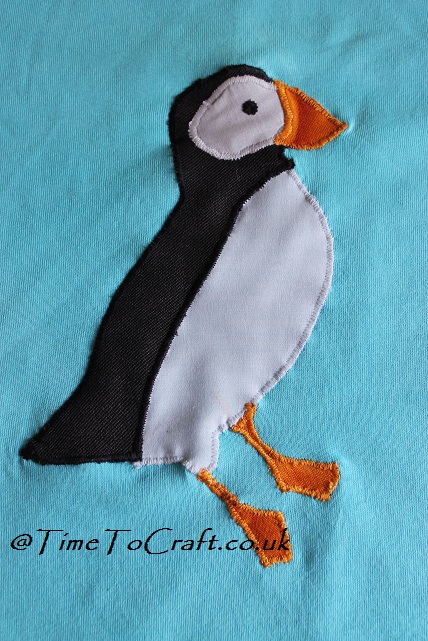 I'm glad I just got on and did it. I chose to add it to a T-shirt of TF, which I'd already dyed blue. The two girls were queuing up with other possibilities from their wardrobe, but I loved the blue. This is so easy, that I have promised them that they will all have puffin themed clothes before the summer is out. Although I am hoping that they don't choose to wear them all at the same time.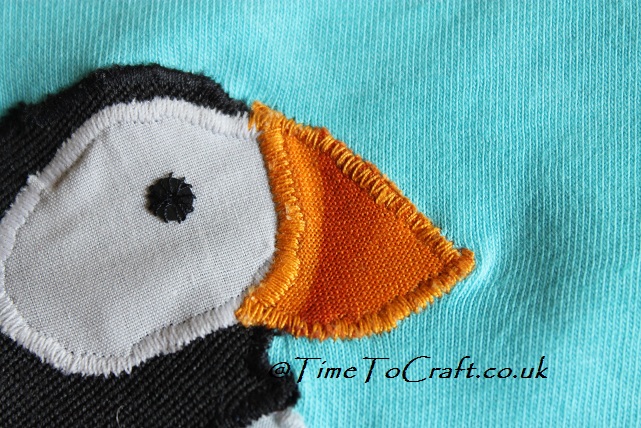 I could improve on this a bit, but I'm particularly pleased with the beak. I cut it carefully from a fabric covered in oranges. It just picks up enough variation without being comical. The rest of the fabric are scraps. I went for a black sequin for the eye. Right size and right colour.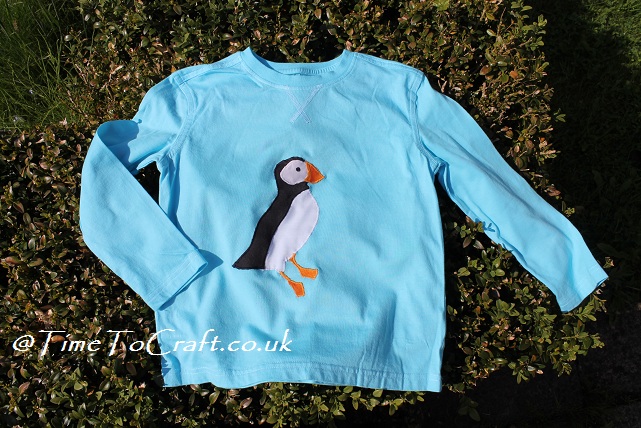 TF loves his new T-shirt. Just stopped him wearing it to school this morning. I think he was a little nonplussed that I finished it so quickly. Usually the things I make, hang around the house half-made for days. There was no build up to this one.
The girls made sure I remembered that I'd promised them one too. I won't forget. (I think AJ would have loved nothing more than to take the day off school and watch the web cam for BBC's SpringWatch and the bull finches in our garden.)
The puffin chick is looking black and fluffy. Total fluff ball. The parent is keeping it warm and snug, but if you are lucky, you might just glimpse it. I wish we lived nearer. Might have to persuade the family to pop over to Wales this weekend instead.
(Happy to share the puffin template if anyone else is inspired. Just let me know.)
(Linking to Shwin and Shwin again and Frontier Dreams for the first time.)
edited: I've made more puffin t-shirts, but this time I've added fabric paint.