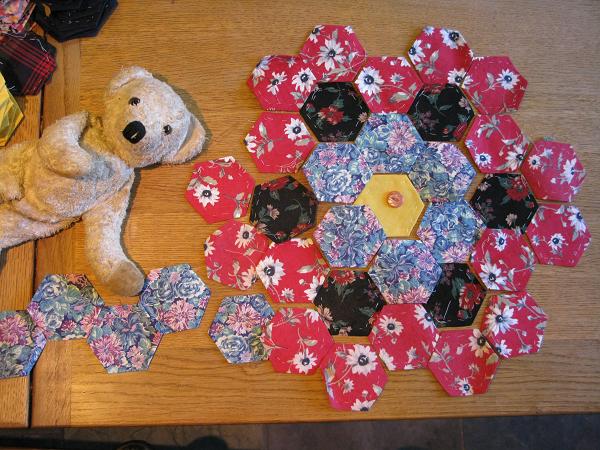 I've had an idea. Those words usually make everyone groan in my house, but seeing as I'm saying it in this space, I can't hear it, so I'm going to plough on.
Over the last year I have been, off and on, finishing a work-in-progress quilt. Recently, I've finished a patchwork cushion. Collectively these have been waiting 47 years to be finished. Every time I look at these finished items, I cannot tell you how happy it makes me!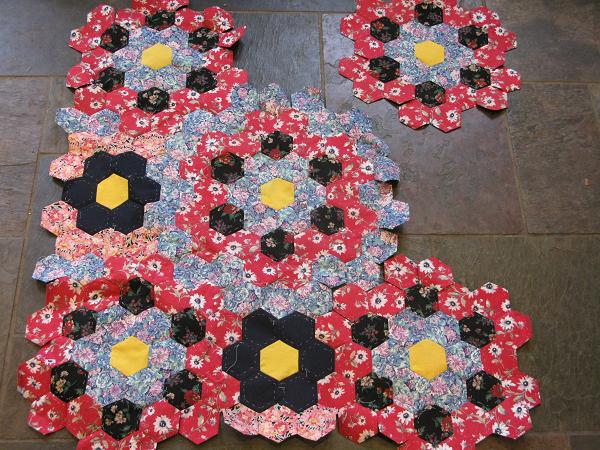 Each of these patchwork projects have been made in odd moments. I have picked them up, done a bit and then they go back into my work basket, ready for the next pocket of time. Those moments of stitching have satisfied my need to make, when otherwise a day would have gone by without a chance to do any.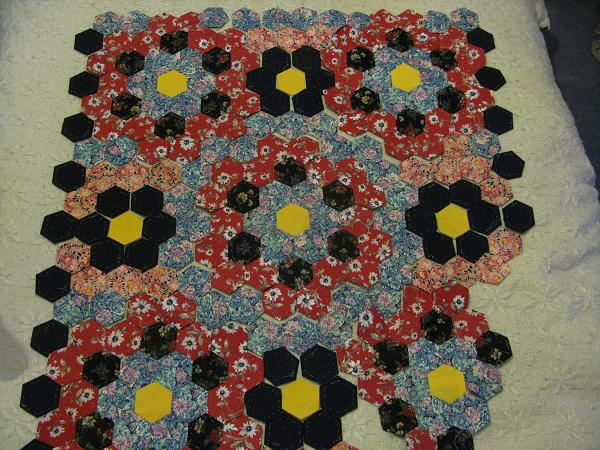 They have used odd scraps from just about everywhere. Call me nostaligic but I love the memories sparked when I  stitch these fabrics together. The daisy on the pinky-red background is from a dress I made to go to a dear friend's wedding.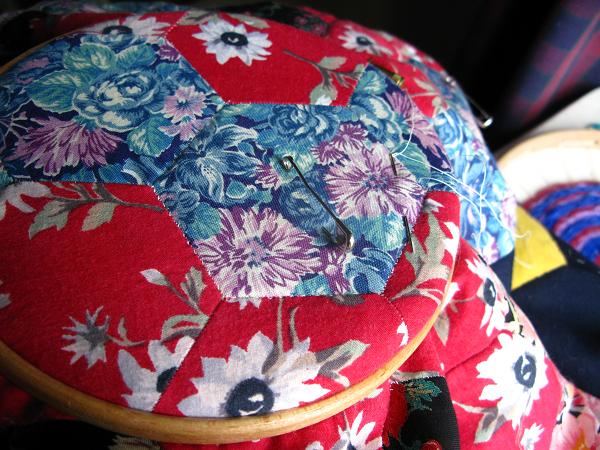 I know a number of you have been kind enough to comment on my patchwork, when I've posted it. I'd like to say thank you, because you wouldn't believe how encouraging your words have been. Really, I mean it. A number of you have mentioned half finished patchworks that have been stored but not forgotten.
Patchwork can take so long to do. Months, years in my case. The initial enthusiasm can wane and then it is easier to put it aside, for more immediately satisfying making projects.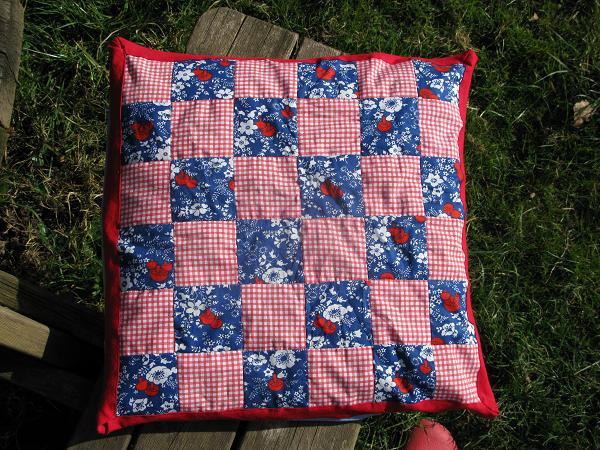 This is where my idea comes in. I've gained so much encouragement from your comments whenever I have posted my progress and I've started a new quilting project. I'm planning to post progress on every other Sunday, partly to keep me focused. If I know I'm posting then I need to show I've done something.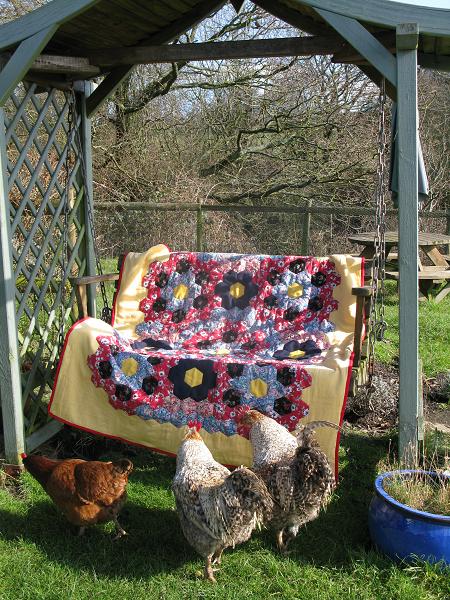 Would anyone else like to join in a patchwork-along? If you leave me a comment or email me I'll add a link to your post, with a photo, when I do my progress on the Sunday. We can all encourage and inspire each other. I'd love if beginners and experts, vintage and young, joined in. Hopefully we can learn from each other as well. I know that I have much more to improve. Whether its a huge quilt for a bed or a patchwork teddy. Maybe patchwork applique on a skirt or a pincushion or two. Your first patchwork or one hundredth. If it involves patchwork then I'd love you to join in.
If you don't have a blog, I'll set up a flickr group, if people are interested. So what do you say, would you like to join me in a Patchwork-Along? Maybe shake the dust from your half finished patchwork quilt. So long as it involves stitching and pieces of textile, and can be called patchwork/applique/quilting then you are more than welcome to join in. I'd love to feature your progress.
Flickr group now set up. Add your patchwork progress photo and I'll feature your project on Sunday.