It's time to make Marmalade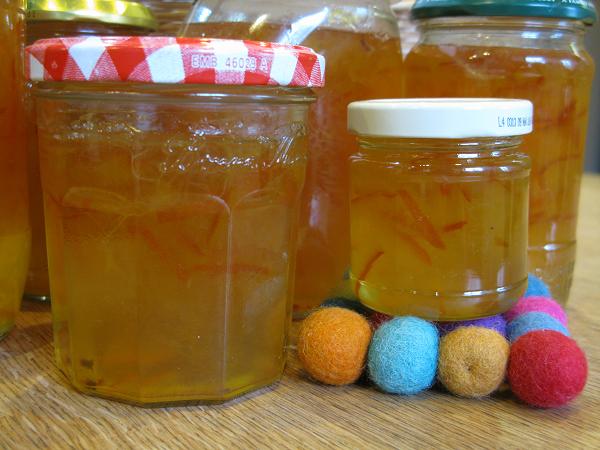 I love January. Okay, its cold and wet in the UK. Not as much daylight as I would like, but there is time to catch up and maybe, oh maybe, get ahead. For instance, I have time to make marmalade, especially now that the seville oranges are in season. Later in the year, there are more outside demands. In January, I really don't mind warming up the kitchen as it cooks. Filling the house with marmalade fragrance really is no hardship.
Last year, I made no marmalade. It just didn't happen and I sorely missed it. I usually make enough to last us the whole year. Maybe I should say almost the whole year, as marmalade is very popular in our household. I've ordered more oranges for this weekend, now that I'm back in the marmalade making swing. Yeh!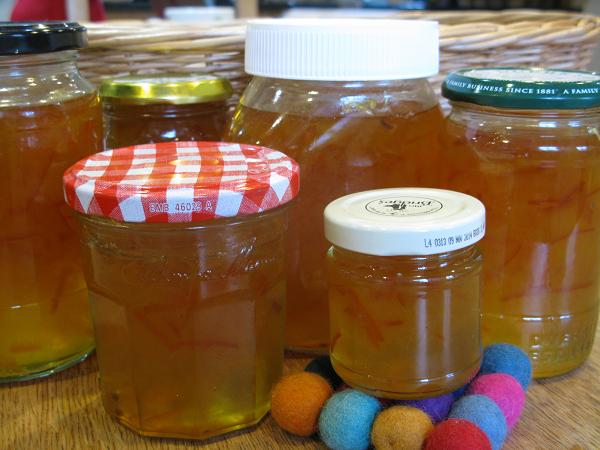 I think if I just limited myself to blackberry jelly, strawberry jam and marmalade, there would be no lonely jars left at the back of the cupboard, keeping the dust bunnies company. Still, I do like to experiment. (The less popular experiments end up in cakes and sponge puddings, where the family least expect to find them. Shh!)
The one change I made this year to the marmalade, was that I only put in half the peel. Partly because I reached a point where I just didn't want to chop up any more peel. The marmalade seems just as good.
Making these preserves, does save money. Thrifty as ever, I've done my calculations and it really is much cheaper for me to make. I also find shop bought preserves very sweet. No idea why they are sweeter. My ones set and keep, so it's not due to me cutting back on the sugar quantity. More likely, that I'm generous with the fruit.
And this little jar is going into school. TF is giving it to his teacher who just so happens to like marmalade.
Joining in the Making Winter bloghop.
edited: marmalade recipe here