Castle jumper is finished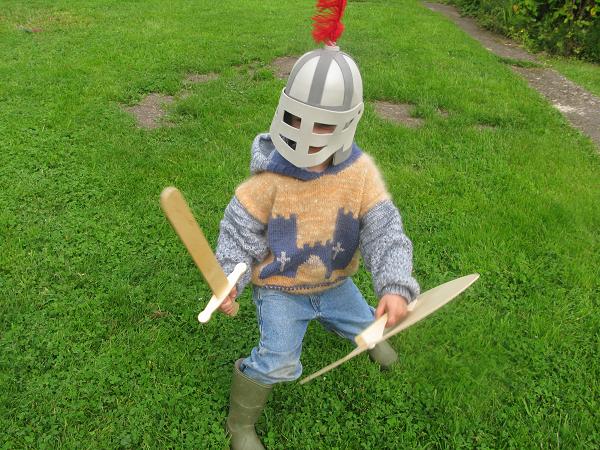 The castle jumper has taken much longer to knit than I planned, so I hope you will forgive me for including lots of photos.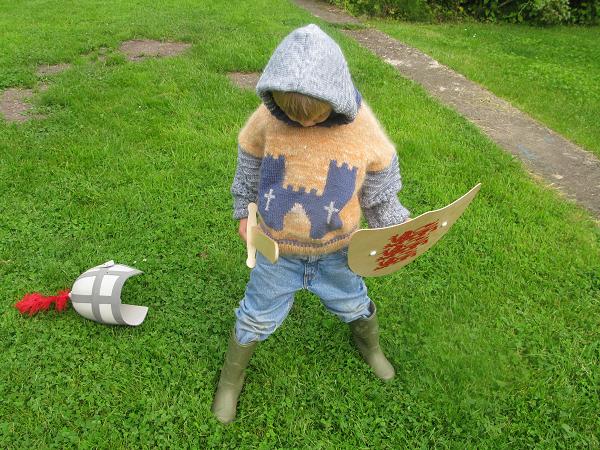 "Oh, its got a castle on the front."
He likes it. Even donning it on a hot day, so that I could take some photos.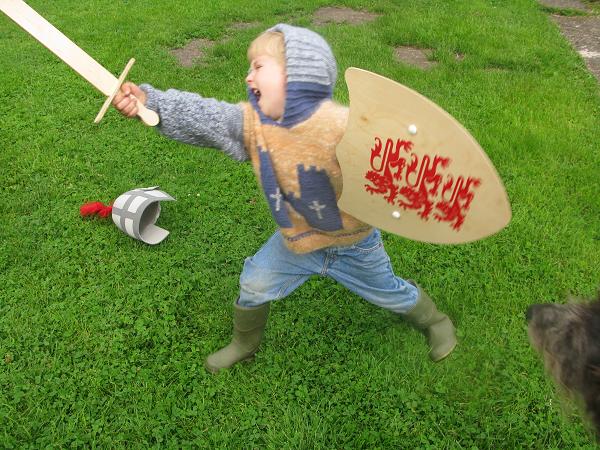 "I am a knight of the round table."
Oh the energy of a four year old.  Even the faithful hound was curious.
"Take that."
See, he has already slayed one of his sisters. Any excuse really. She is so good to play along.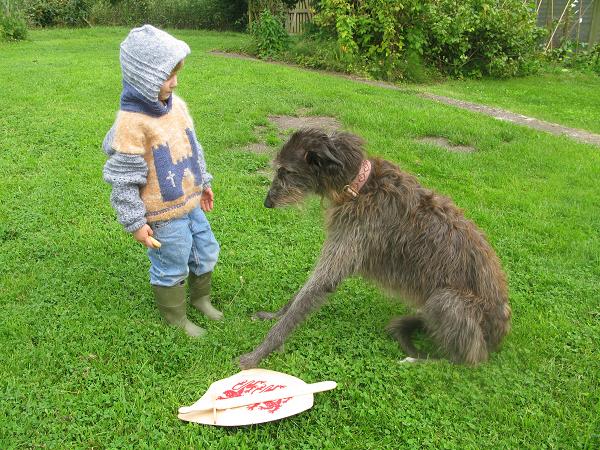 But all knights have their softer side.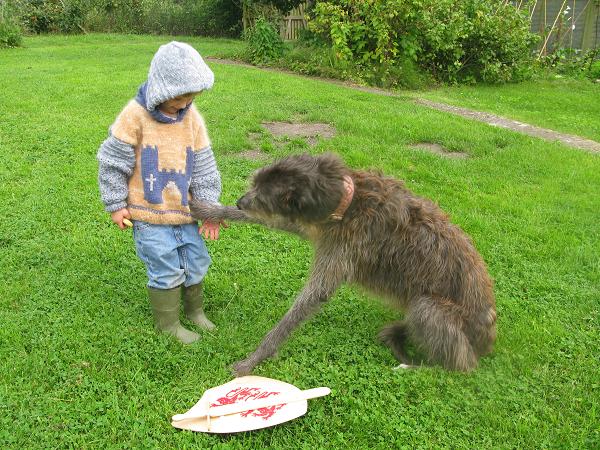 Every knight needs a loyal hound.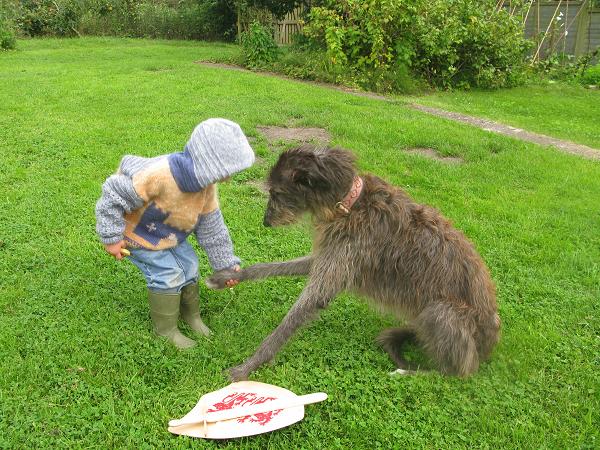 See how he places the paw gently to the ground.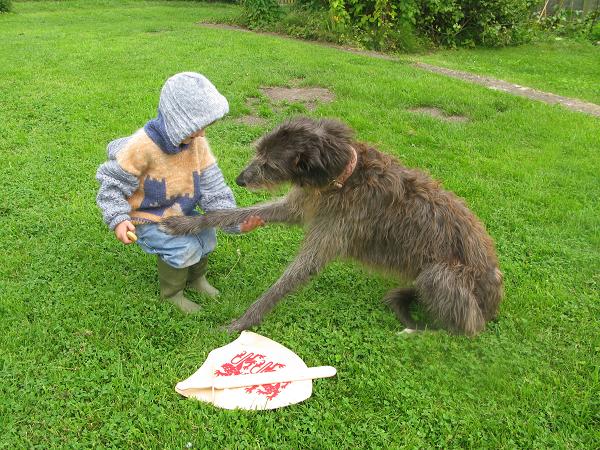 Paw up again. Surely not begging!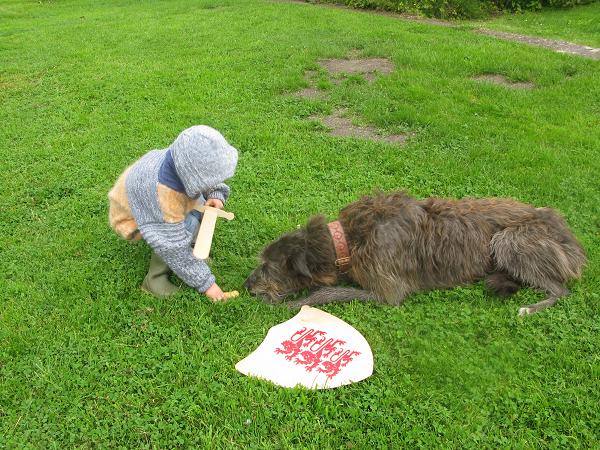 But this knight's hound has a job to do.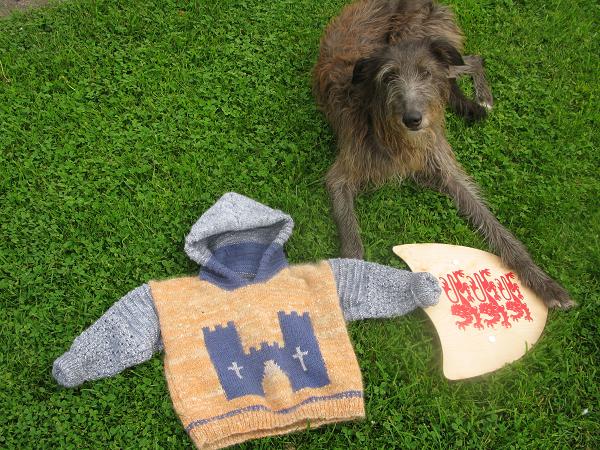 Who else would a knight trust with his armour and shield?
The jumper is finished and been enthusiastically received. Could he be St George, ready to take on the nextt dragon to wander haplessly into the garden? Nothing like dressing up.
I've learnt loads on this project and there are parts that I would have done differently. Not bad for a project that I made up as I went along!
So, if you happen to be in any English Heritage site this summer and spot a small knight in a familiar jumper, please come over and say hello. You won't be able to miss him. Truly one of a kind!
Please note: No sisters were really harmed during the taking of these photos.
When I wasn't looking – maybe!
If you haven't entered Jump Into a Book's fantastic giveaway, then you have two more days to enter. Elsa Beskow is one of our favourite authors.