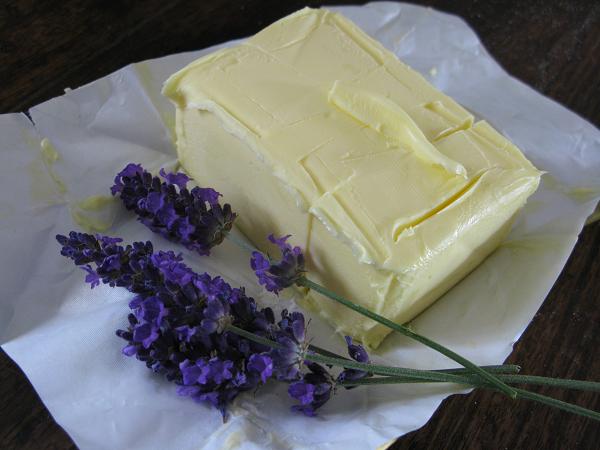 Since tasting Lavender and Almond cake at the Lavender farm, I have been determined to try baking it at home. I cannot think of anything else that I have baked that is so naturally pretty. I love the little specks of lavender in the cake and, of course, it smells divine.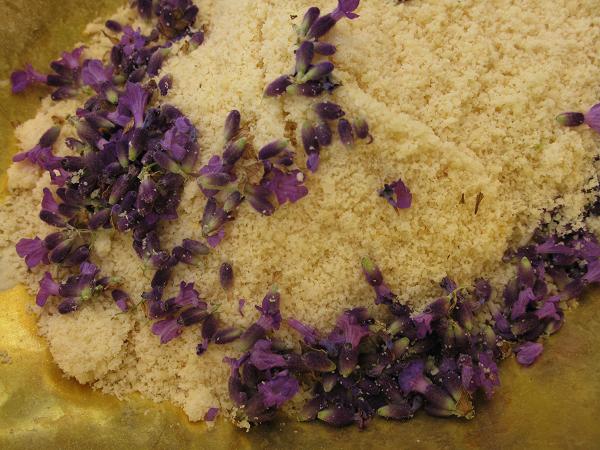 I learnt at the farm that the choice of lavender gives a different effect. Some varieties are more subtle than others. Like any herb, they should be added in small quantities, otherwise it changes the flavour. I used a variety called Elizabeth, which is a Lavender Angustifolia.
It gave a refreshing flavour. All but one of my trusted tasters liked the cake.  Her criticism was that it tasted like it smelt. Everyone else had second helpings.
I took the recipe from the recipe book that I bought at the farm. It is basically my usual almond cake with two tablespoons of lavender flowers. It suggests dried lavender, but I took it straight from the plant.
The cake is popular with the two younger children. Judging by his fingernails, it is best tasted after digging the garden with your finger nails. Hmm.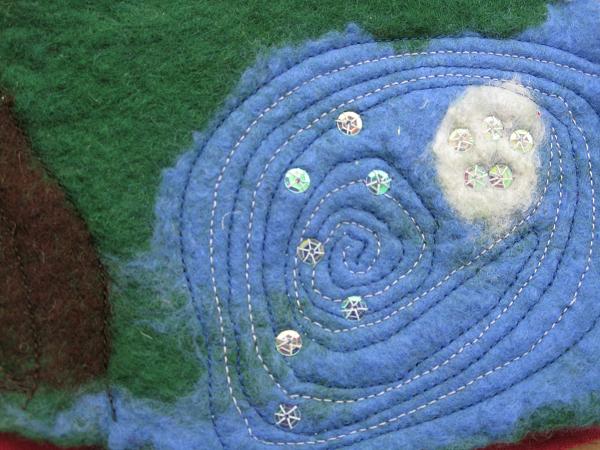 Apart from baking, I've been experimenting with machine sewing on my felting sample. Oh yes. We've broken in to all those little bags of roving and made some samples. The sewing is fun. I'm learning a lot, as all my previous machining experience has been following a defined straight line or curve. Liberating to move the fabric around any which way.
I'm loving all this experimenting. I'll be doing more sewing and I'll also be using the recipe again. Maybe not every week, but it makes a great change!