Another rainy Sunday, so we headed off to continue our castle tour. Old Wardour was built in 1393 and is the last of the three baronial castles (Nunney and Farleigh Hungerford) that we visited this holiday. They were all built around the same time and all ruined during the Civil War, around 1644. Like Nunney, it is heavily influenced by the french fashion of castle building.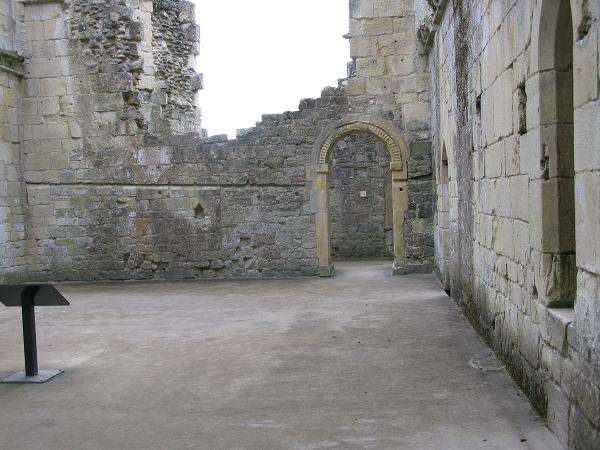 Unlike the other two castles, we were able to climb the steps to other floors. It was fascinating to spot the remains of architectural features. The castle was used to film part of "Robin Hood Prince of Thieves." I can quite understand why they chose this location.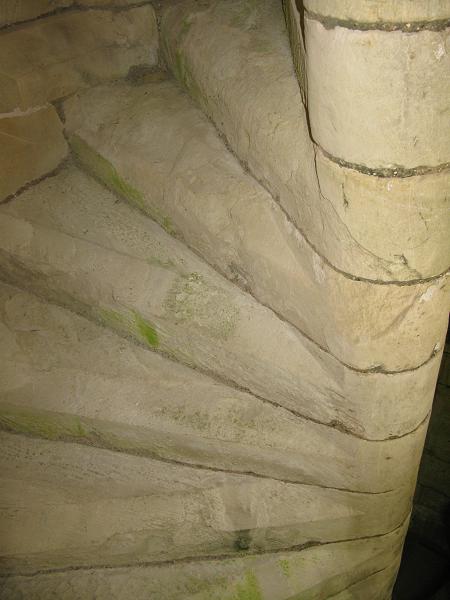 The children were impressed at how many floors they could climb up in this ruined castle. We seemed to climb up flights and flights of stone spiral stairs, stepping off to explore rooms on each level. I love the worn tread of these steps. How many feet have helped to wear the edges down over the centuries. I can imagine Lady Blanche, during the siege in 1643, scurrying up these  steps.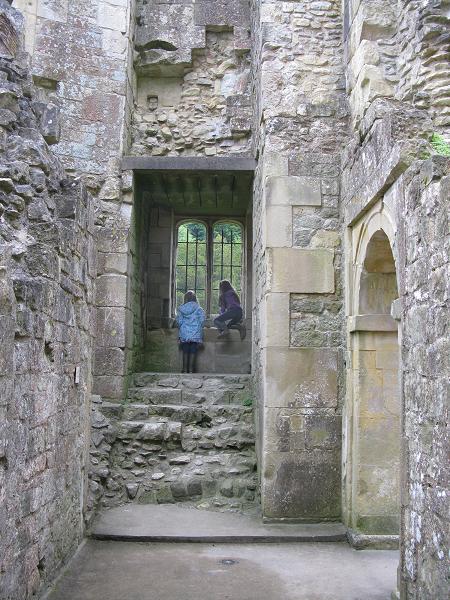 Maybe she too surveyed the grounds through this window. In her time, she might have been transfixed by the Parliamentarian army which lay siege to her home and castle. She had but 25 men to help her defend the castle.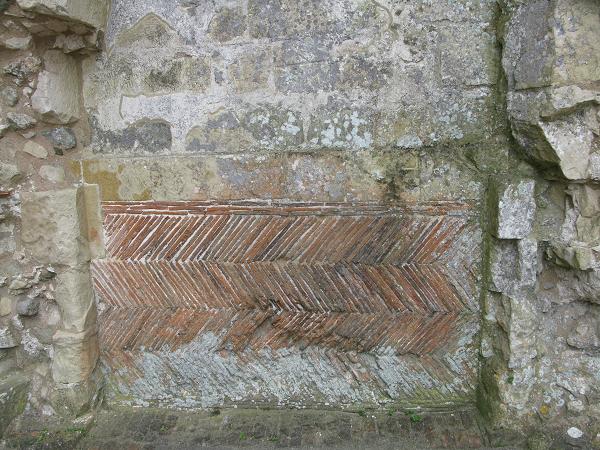 I find all three castles fascinating. They were built and improved all the way up to the Civil War and then ruined. It all stopped. No improvements were made after that time. They are now frozen in the mid 17th century. Maybe a few changes to give us access and to stop further crumbling, but there are no further generations of the families putting their mark on the buildings, as their ancestors have done. No extra towers nor wings added. It stopped evolving and started falling.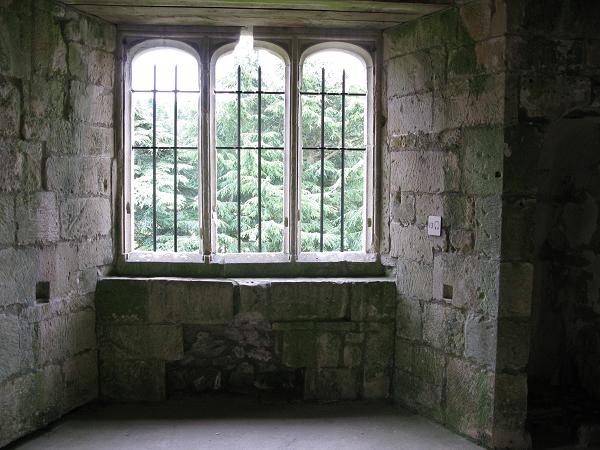 It allowed us to step back in time. The whole family loved exploring the rooms. It was fun to imagine how these castles were lived in. When all the floors and walls were still intact.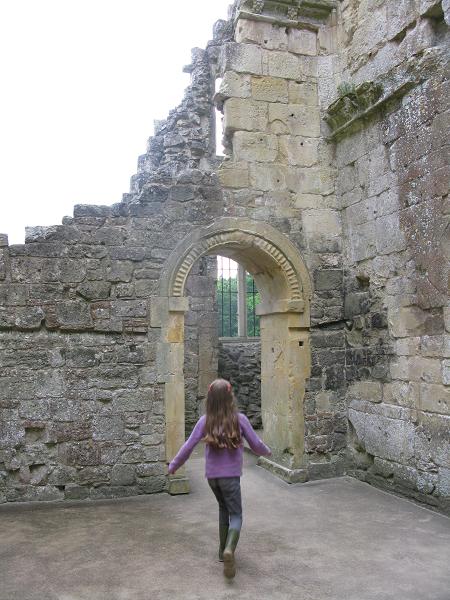 Hmm. Is she imaging herself as the young lady of the castle?
It is a great time of year to visit, as the rhododendrons are in flower.
The children decided that this was the best castle on our tour. A brilliant visit if you have a little knight in your midst or an ardent history buff.
No more for a while, as it is back to school this week. We are planning to go to the events and re-enactments at these castles, later this summer. I'll post them up. Hope you can bear more castle posts! If nothing else, I strongly recommend having a go at the castle cookies.