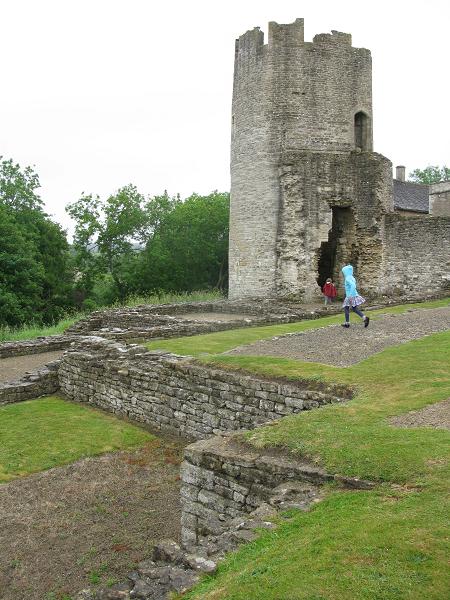 It was a Bank Holiday in England today (Monday). We were promised heavy rain…… and got drizzle. Perfect time to go visit a castle or two. A bit of drizzle always adds atmosphere.
First stop was Farleigh Hungerford Castle. A ruin now. The towers are still standing and we could see the outline of rooms, as the bottom of the walls remain. The children loved exploring these rooms. They discovered the remains of ovens and a deep, deep well.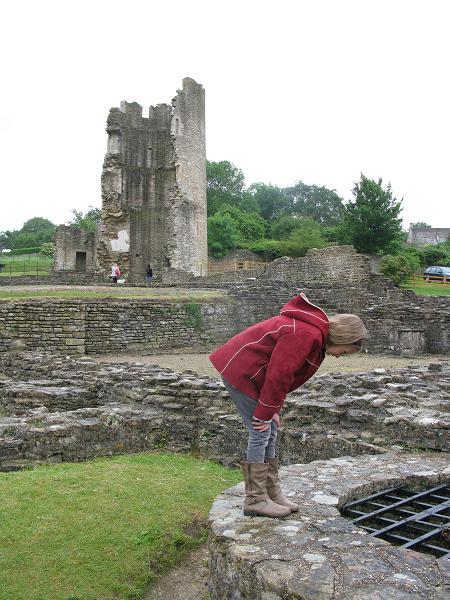 We spent time talking to the children about what it would have looked like. The sounds and the smells. Somehow easier to imagine with the ruined castle. No walls to get in the way.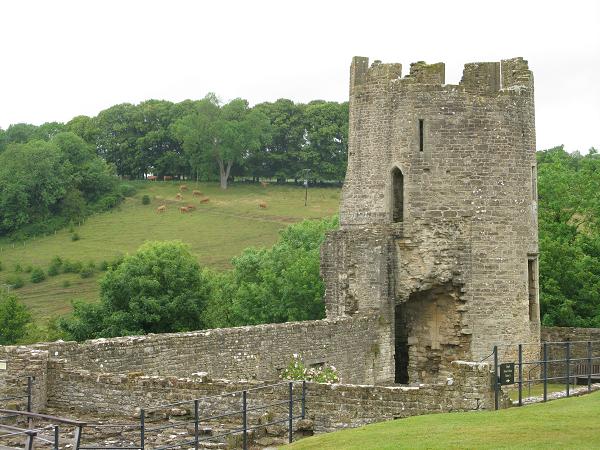 The castle was started in 14th century. It was fortified without the King's permission and permission had to be applied for retrospectively. Hmm. No change there. The Hungerford family was divided by the Civil War. Our history mad eldest daughter loved hearing the story. So perfect to be telling her in the middle of a castle! Wouldn't it be wonderful to give all history lessons in such an appropriate spot?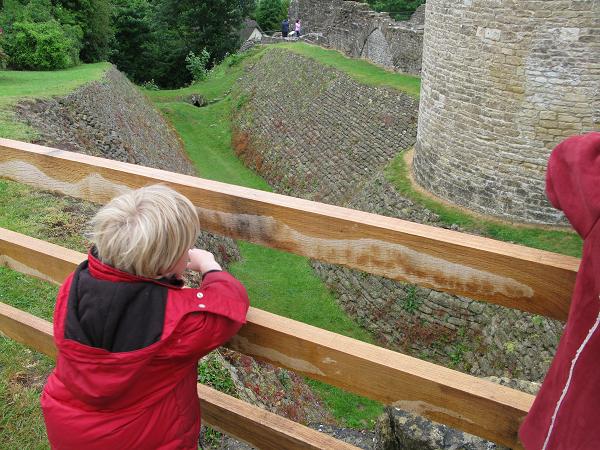 This is described as a ditch, which was part of the castles defences. It is an unusual castle as it is built half way up a hill, rather than at the top for maximum protection.
The castle was occupied for about three hundred years. Bits being added and lost at each generation of the Hungerford family. Eventually it was sold and some of the stones carted off to build a new impressive house, nearby.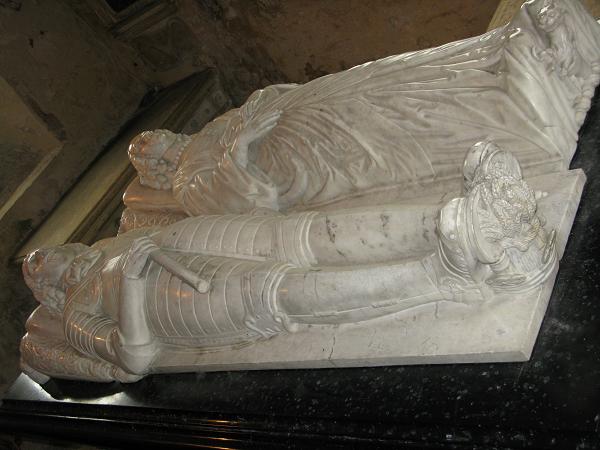 Inside the chapel, several of the family members are buried. This is the final resting place of Sir Edward Hungerford and his wife. I find it intriguing that Sir Edward is depicted with a sheaf of corn at his feet. There are lots of ghoulish stories about the family.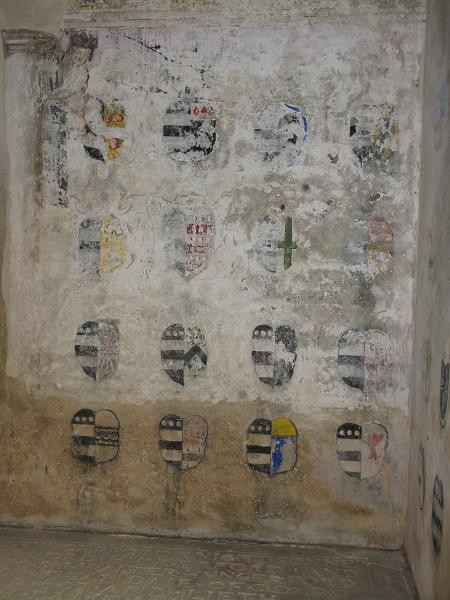 The walls of the chapel had interesting decorations.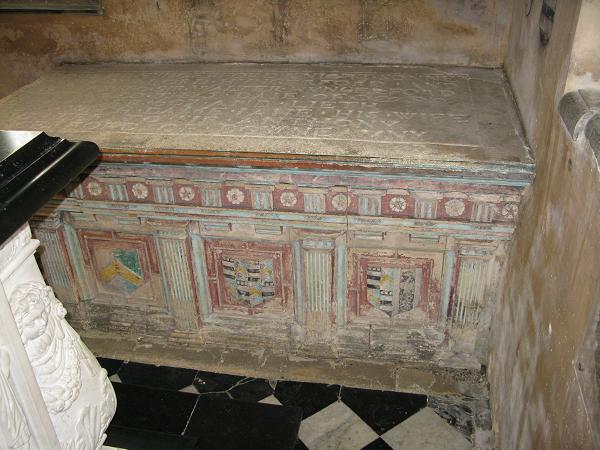 I'm sure these looked bright and impressive in their day. They have survived amazingly well.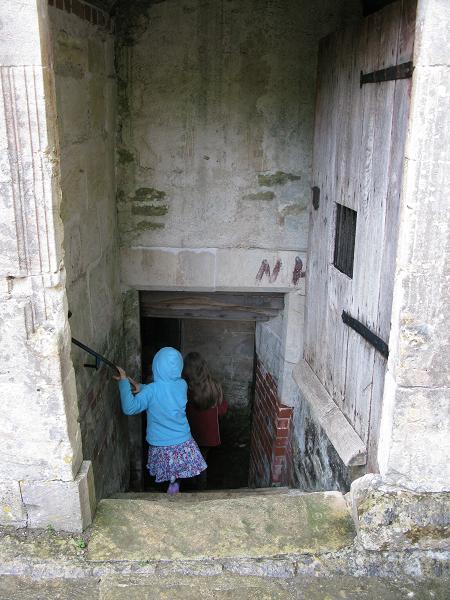 This is the part that my eldest daughter was looking forward to seeing. Down they went, into the crypt.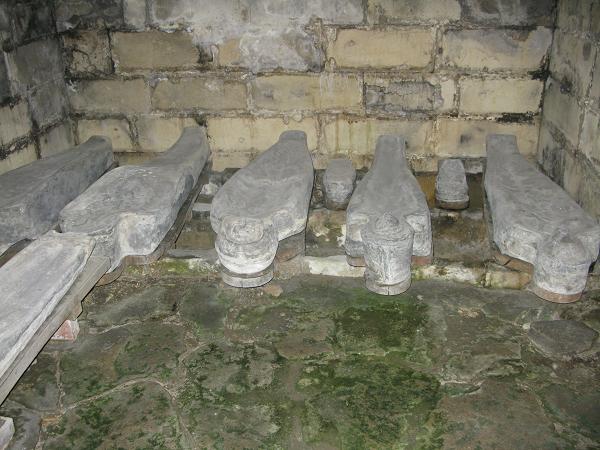 To see the lead coffins. The lead was applied onto the dead bodies, so that some have amazingly detailed death masks. The smaller ones are baby coffins. So tiny.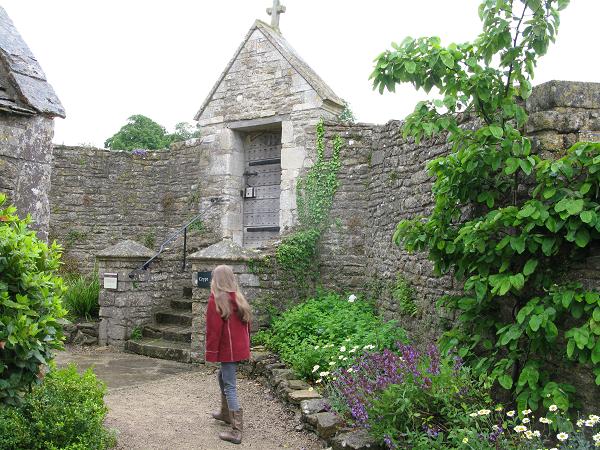 Outside the chapel and the crypt was a garden showing the medicine plants that they would have grown. I was impressed at how many the children could name.
This one is an opium poppy. I'm not sure that I have seen one before. We seemed to whizz through the castle and its grounds so quickly. It would have been lovely to spend more time in some areas. We went on to another castle after lunch, but I'll add that next time. I feel a castle theme developing for this half term week.