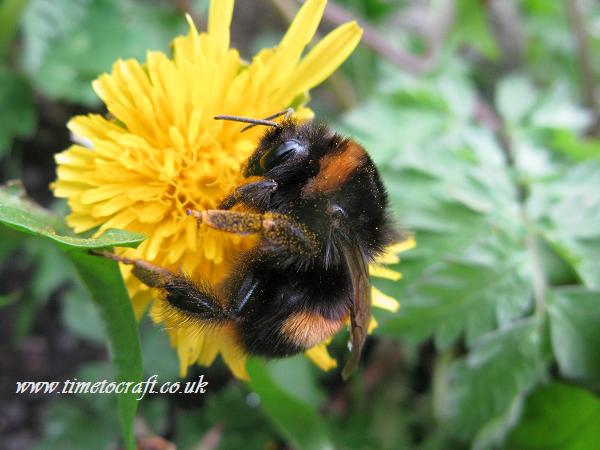 Often as I wander around the garden, something will catch my eye. It may make me ponder. I may just enjoy it. Today, I was heading to check the hens had water when this pollen covered bumble bee caught my eye. It was sleepy, intoxicated or resting, but it stayed long enough for me to run back for my camera and take a photo. Actually I took 15 photos, gradually getting nearer and nearer.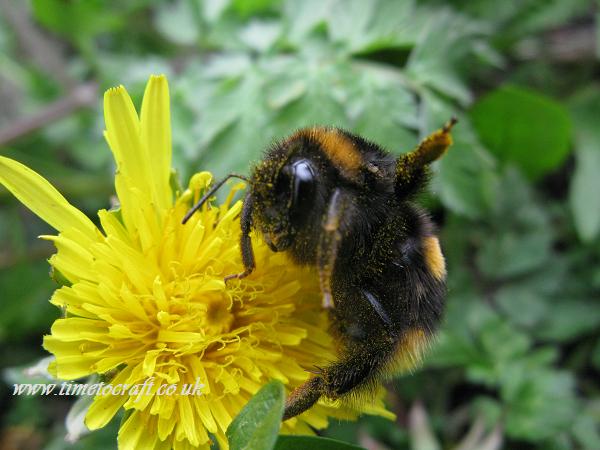 By photo 12, I was apparently trying a bumble bees patience. Note the leg trying to push my lens away.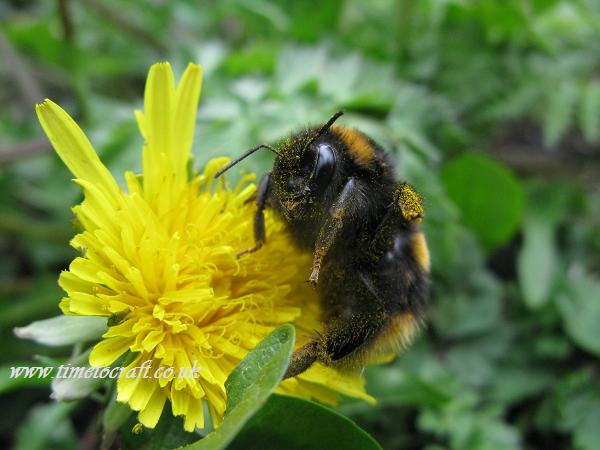 Look at those eyes. Do you get the feeling that my card has been marked? I think I pushed it just too far. Even for a mild mannered bumble bee. Even the flower is becoming symbolic.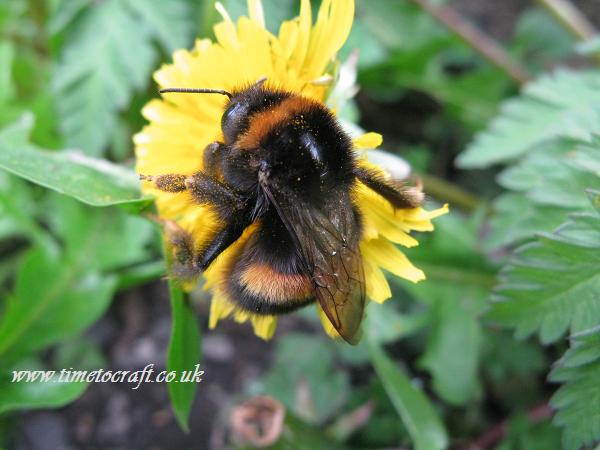 Finally, the bumble bee turned its back on me. Ignoring me. I feel I have been dismissed.
The garden is coming alive in so many small ways. This alpine strawberry flower had a drop of water in each petal. Like a serving dish.
Five drops of water. Perfectly balanced.
There are times I wish I could accomplish something similar. Except in my case it is balancing what life hurls at me.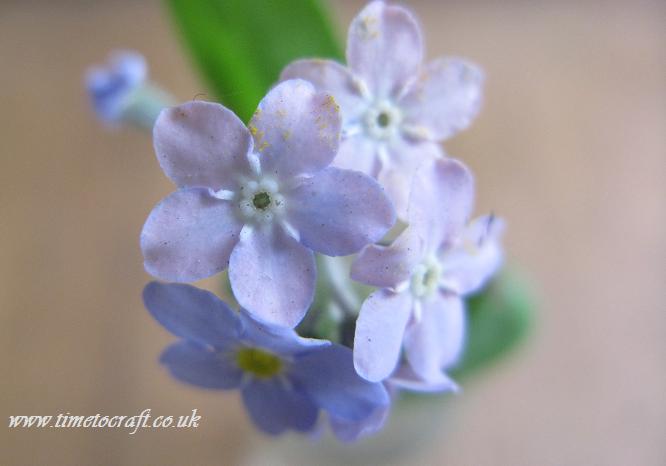 Forget-me-nots. I spotted among the blue flowers were the most beautiful lilac blooms. Perfect in form. Made me wish that I could capture their image in a drawing or painting. I'll file it away as inspiration for now.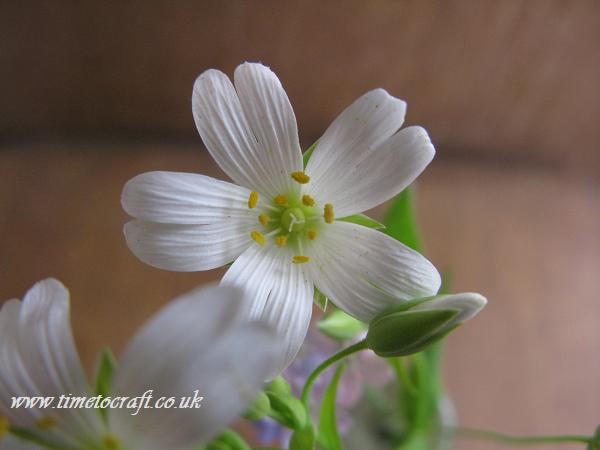 (Oh, the hens did have water.)
Not just the garden growing and providing inspiration. TF is developing his sense of humour. Some of it is surreal. Other jokes mimic a joke he has heard, but replicates it like a formula. He presumably doesn't understand the original joke, but loves that it causes a laugh. By altering it, he is experimenting with the concept. He is 3. Almost 4. Today we took it in turns to tell jokes.
His joke: "What did the volcano say to its mouth? Put a beak on!"
My joke: "How do you make a milk shake? Shake a cow."
His response: " No you don't. You use a bucket to make milk shake."
My response (assuming he has missed the point) : "If you shake a cow, it will shake the milk. Milk shake."
His response (a look of slight disbelief that he needs to explain): "No you use a bucket and squeeze under the cow. That's how you make milk shake."
I can't really argue with that. Least he knows where milk comes from. I think he's marked my card too.
{apologies for the distracting wording on photos. I'm working on a workable solution.}