Knitting Stitches – Fuchsia pattern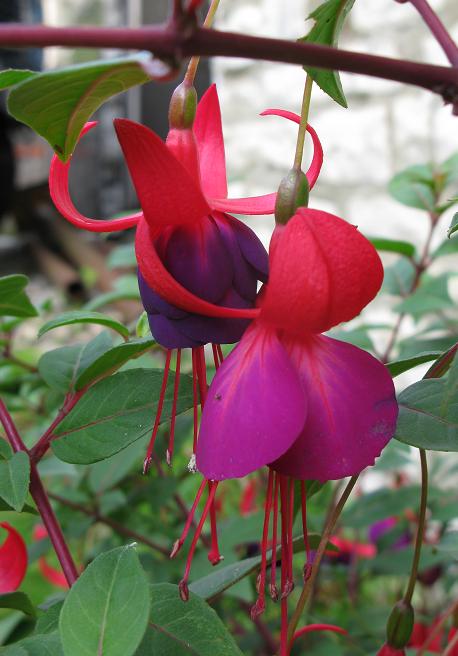 I love fuchsias. We have lots in the garden left by the previous owner. For this, I thank them. Not only do fuchsia flowers bloom into so many beautiful colours, but they remind me of miniature dancers and fairies. Imagine my intrigue when I found a fuchsia knitting pattern. How could I resist.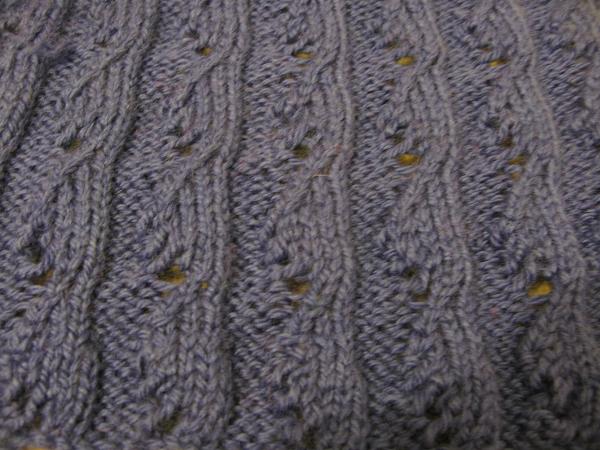 I like it, but it's not a fuchsia. I think it has been mis-named. I'm going for foxglove.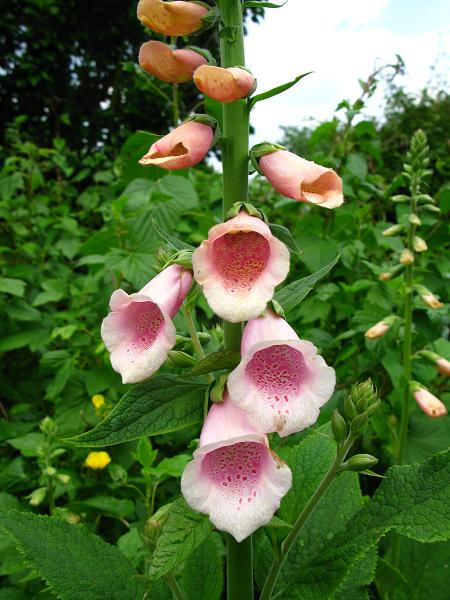 I love foxgloves as well, so I'm just as happy to knit a square of foxgloves. Whichever flower it is, I'm pleased to add this square to my blanket. It is quite a bulky pattern, so not one I'd use  to cover a whole garment. It would look lovely as part of an aran jumper pattern. I can see it being used as a vertical line or two going down a panel of a jumper. Maybe a pair of fingerless gloves.
The instructions may look full, but I found it easy to anticipate the stitches after the first repeat. It is slightly more involved than just knitting and purling. Maybe intermediate level.
Fuschia Foxglove square
Cast on 42 stitches.
Abbreviation: P (purl), K (Knit), Yo ( yarn over), K2tog (knit 2 stitches together), P2tog (purl 2 stitches together), psso (pass slipped stitch over the knitted stitch), s1s (slip one stitch)
repeat the stitches between the pair of *s until the end of the row or the last few stitches.
Row 1 : *P2, K2, Yo, P2*
Row 2 : *K2, P3, K2*
Row 3: *P2, K3, Yo, P2*
Row 4: *K2, P4, K2*
Row 5:  *P2, K4, Yo, P2*
Row 6: *K2, P5, K2*
Row 7:  *P2, K3, K2tog, P2*
Row 8: same as row 4
Row 9: *P2, K2, K2tog, P2*
Row 10: same as row 2
Row 11: *P2, K1, K2tog, P2*
Row 12: *K2, P2, K2*
These twelve rows complete one repeat. I repeated them 4 and a bit times for my square.
If nothing else, it has been such fun searching through my photos to find the two flower photos, from the summer.
Linking up to Natural Surburbia