These little flower children are en route to their new homes. One to Holland, one to Canada and three to US. They left on Friday. To fellow swappers in the Wee Wooden Folk Exchange.
The little felted hats may look familiar. The shawls are knitted from the left over wool I used for pumpkin hat leaves.
The little fimo ladybirds are called Lily Puddle Two-spots and always accompany my little dolls. Where ever they go. Inspiration for the dolls came from our annual bluebell walk.
If I had known how difficult it would be to position a group of flower holding wee folk, then I may have insisted that they left their flowers in a corner.
They tangled. They wobbled each other over. They landed in a giggling heap. Hmm.
Finally they had to start their journeys to other countries. So far away, but each ready for their own adventure.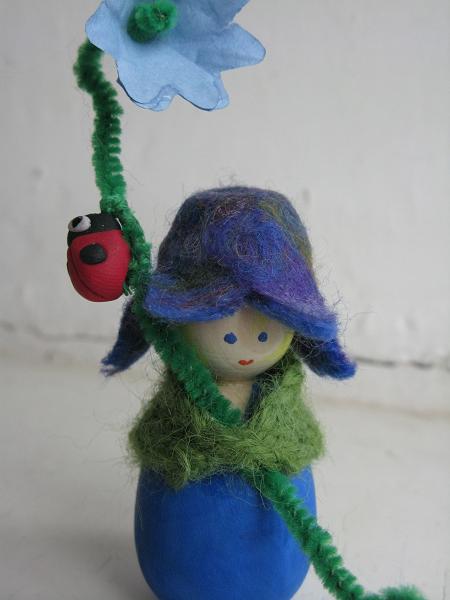 There is a sixth little flower child who has stayed with us. To spend time on our seasons table.
(or in the doll's house or snug in a little girl's pockets or riding in a little boy's toy tractor…..)