Goes together like gingerbread and snow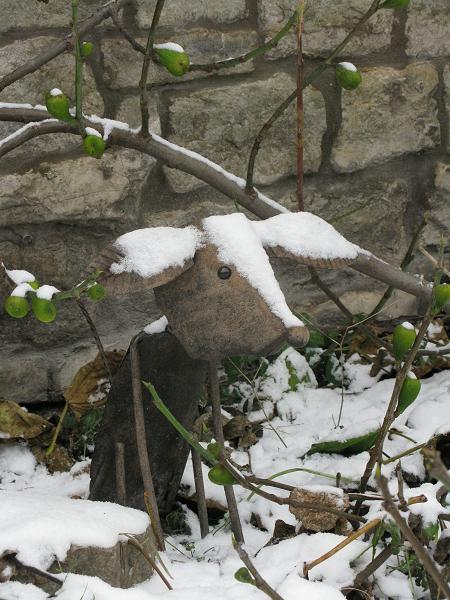 I suspect my title will not be accepted as common usage, but I think they make perfect partners. We've had snow on the ground for one whole week now, which is still novel for us. I love the snow. I love how it makes objects in the garden look different.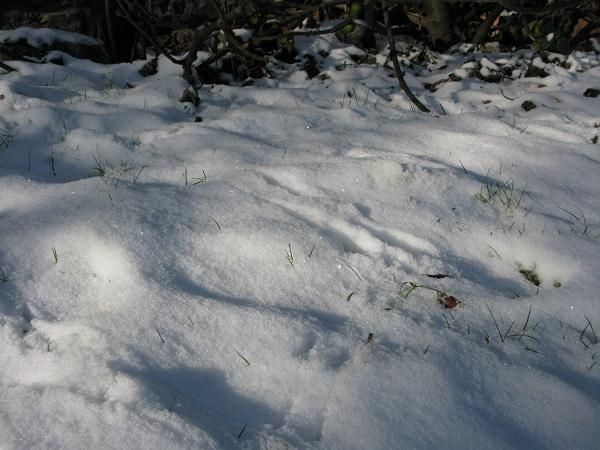 I love the way it twinkles in the sunlight. Almost as if a fairy city is just under the surface.
But it is cold. Part and parcel of snow, I know. Our lane was completely iced over this morning. There was a sheet of ice right across the road and all the way to the village. We took the children to school through the woods to avoid being hit by skidding cars. The cars were skidding and doing mid-road twirls, so it was a wise choice. I cancelled my Friday sewing session, as the mothers would have been driving. Blah!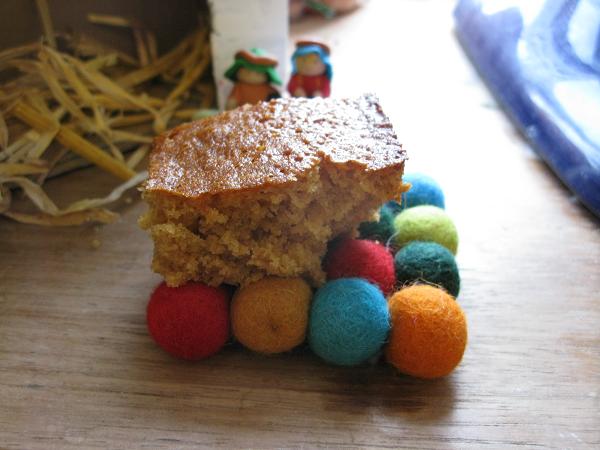 So to fill my creative void, I made another batch of gingerbread. The most perfect cake when there is snow on the ground. Eldest came home this week singing the praises of the school gingerbread. How could I resist digging out a recipe and, oh, WHAT A TREAT!
I'd like to share the recipe, especially with everyone who is feeling the cold right now. Believe me, its warming.
Snow-Light Gingerbread cake
(based on a Mary Berry recipe)
8oz (225g) self-raising flour
1.5 tsp ground ginger
0.5 tsp ground mixed spice (optional)
4oz (100g) butter
4oz soft brown sugar
4oz (100g) golden syrup
4oz (100g) treacle (or more golden syrup if you have run out of treacle like me)
1 egg
0.25 pint (150ml) milk
I used my small Aga roasting tray which is about 11″ by 7″.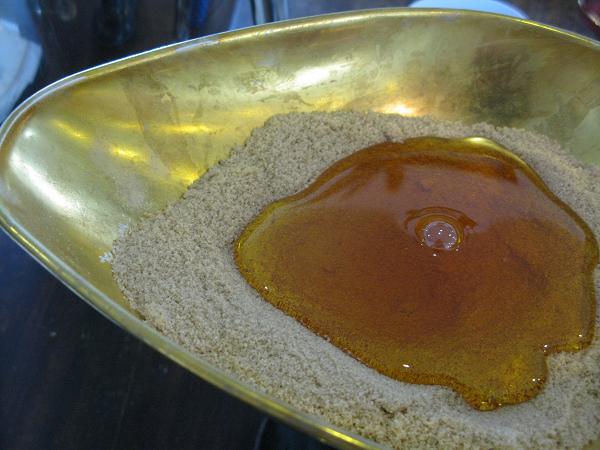 Top tip: When you are weighing golden syrup, weigh the sugar first, make a dip in the sugar and pour the syrup on top. Saves getting the scales sticky.Works well when making flapjacks as well. Bubble in syrup optional.
Instructions
Put flour and spices in mixing bowl.
Gently heat sugar, syrup, treacle and butter in saucepan until melted and runny. Leave to cool slightly.
Mix milk and egg in another bowl.
Add sugar and milk mixtures to the flours and combine the mixtures together until well mixed.
Pour combined mixture into a lined and buttered tray. (Unless you've run out of anything that you can use as lining like me, then just butter.)
I baked this in my 2 oven Aga. I put the tray on the grid shelf on the floor of the top oven, with the plain cold shelf on the second runners from the top. Baked for 30 mins, turning half way through. Its ready when its firm to the touch and starting to pull away from the sides of the tray. For other ovens, I've not tested it but other recipes suggest 350 /170 for 35 mins.
Leave to cool in the tray, then cut into squares.
Enjoy!
(We had a square of gingerbread with custard for pudding and it was totally yummy.)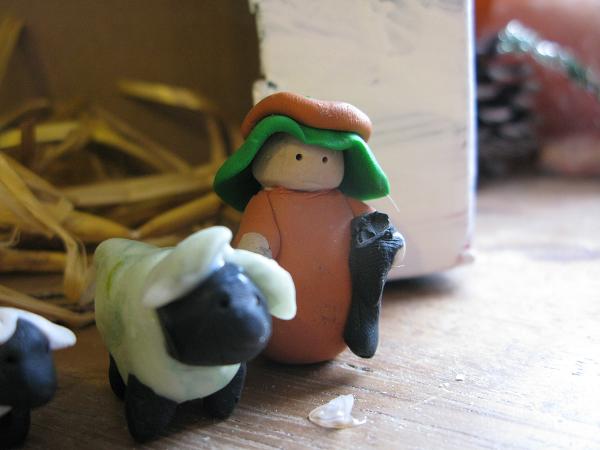 Why so sad, Little Shepherd. Ah, nobody gave you any gingerbread. Never mind, maybe next batch.
Find lots more crafting inspiration over at Natural Suburbia. So many good ideas.