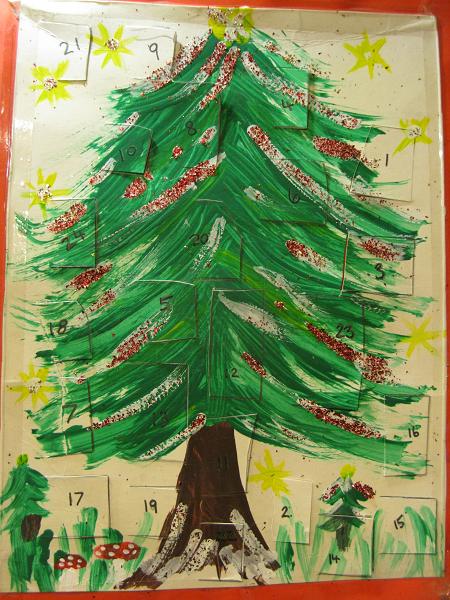 Ever since my eldest two could wield a pair of scissors safely, the children have spent the last weekend of November making advent calendars for each other.
It usually starts with names being pulled out of hats to decide who's calendar each of them will make.  This year the two older girls wanted to make one for each other. Not a problem, I made one for youngest son, who had no interest in joining in. Despite my bribery attempts. Far more fun, running around, pretending to be a "rhino plane", although he did do a little of the painting.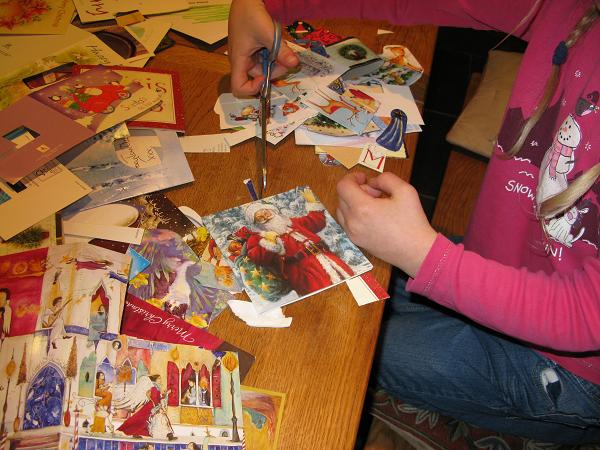 Apart from it being a fun crafting activity for the children, the reason I introduced the activity in the first place, was to encourage them to think about what someone else might like. They also experience the joy of making something for someone else that they love. Does it work? Yes, the girls were inseparable this weekend and played without a single argument, joining their brother in.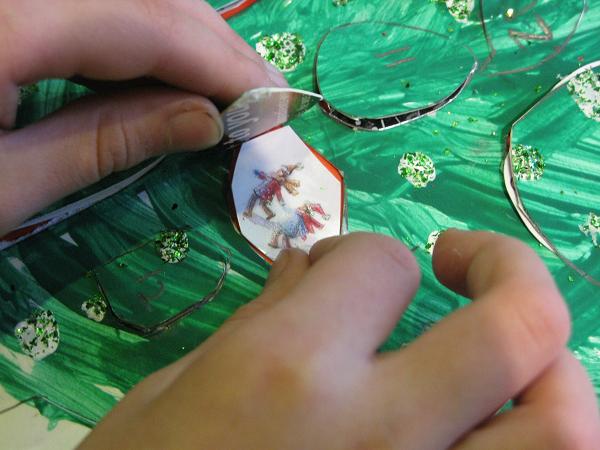 As we sat round the table, cutting up last year's Christmas cards, we chatted about the best parts of the celebrations. Decorating the house was high on the list, along with all the preparation running up to the big day. Receiving presents was big, but the memory of previous years family activities were talked about the most.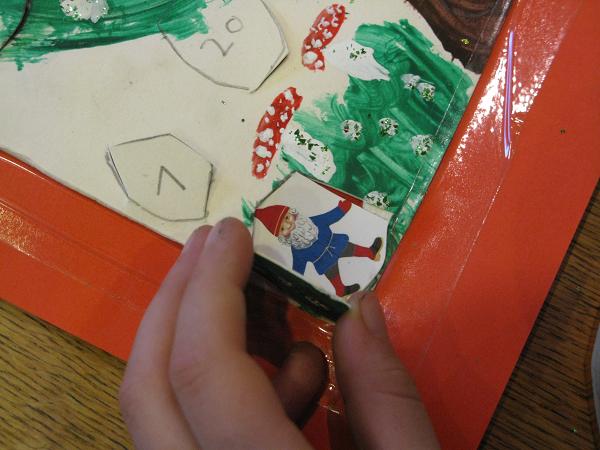 The craft activity takes a while, with breaks in between:
Wait around while supervising adult remembers where she put the old Christmas cards
Choose and cut up said cards, without your sister seeing which ones you have chosen. (slip interesting Christmas cards in her general direction in the hope she will use them)
Wait around while supervising adult finds large enough paper to take all the cut out images.
Paint front of advent calendar.
Wait around while supervising adult finds glitter.
Wait for calendar to dry
Mark up calendar to show where the windows will go. (edited: mark up the front sheet, on the painted picture)
Wait around while supervising adult cuts out windows with very sharp knife.
Stick on pictures
Number windows
Wait around for 1st December.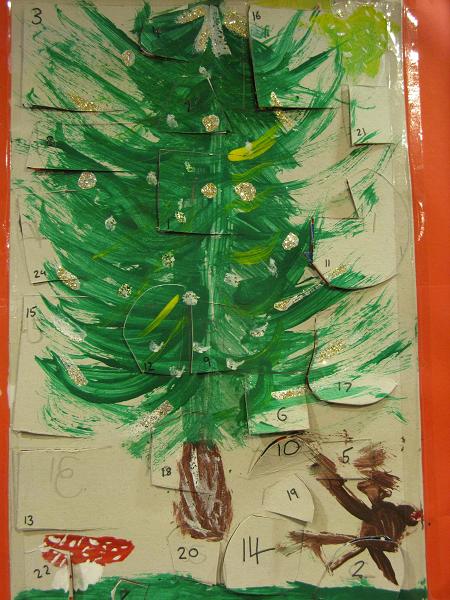 The boiler at school broke down, so no school today. It gave the girls a chance to do the final glueing and labelling.
They are ready to go now. Each of the girls is excited about giving their calendar to their sister. Can I bottle this up and save it for one of those hard parenting days.
(aside: I encourage them to use glitter for this project. Usually other way round. As a child, I always had those advent calendars with no chocolate, lots of glitter and pictures depicting the Christmas story. Not sure if you can get them anymore. )