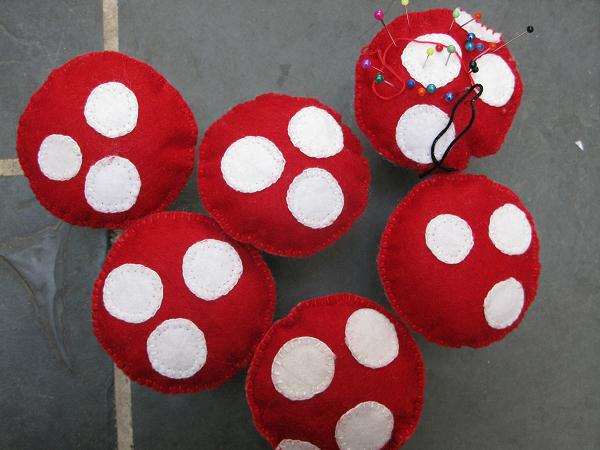 I love making homemade Christmas presents. My dream job would to be in the research and development department of Father Christmas's workshops. At the moment, I am busy stitching and cutting whenever I can, but I have to be careful that the intended recipient is not with me. Now, I have three youngish children and I also have a non-crafting job, so time to make the children's presents is restricted to after they have gone to bed.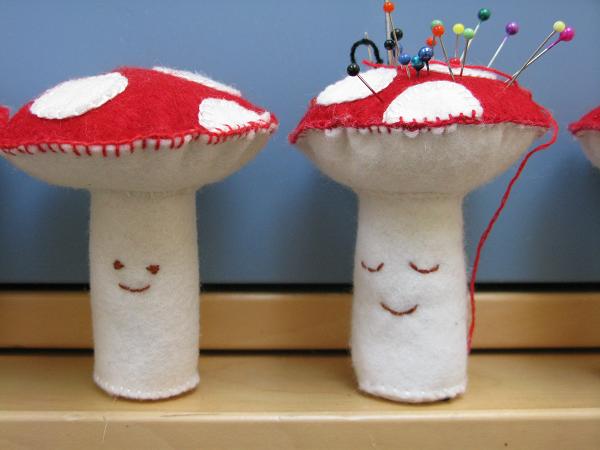 For the times when I am with the children and I can craft, I like to have a project which is easily picked up and put down. At the moment, I am working on toadstool pincushions.
We have been so inspired by our fungi finds this year, that I decided to make my own. I wanted my toadstools to be useful. I added millet to weigh down the stalks and they work surprisingly well as pincushions. I knew the size I wanted, so I just drew up my own template, but there are plenty of instructions out there (try this one).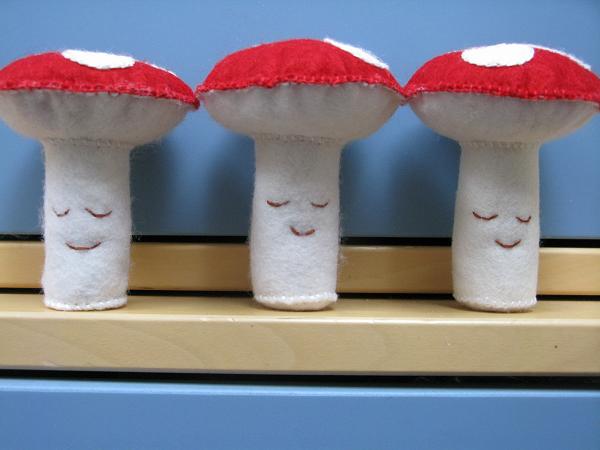 I think they are bright and breezy looking, especially on a rainy day like today. Added advantage that I can wrap thread around the stalk to keep it ready for use. Useful when I split embroidery silk up.
I added faces after seeing the tree decorations at Bare feet and a free spirit. They made me smile. Making them is fairly addictive. I have only stopped as my white embroidery silk has run out.
What am I working on once the little dears are safely tucked up in bed? Well more dinosaurs of course. Two different types left to do and then I'll be able to show you properly.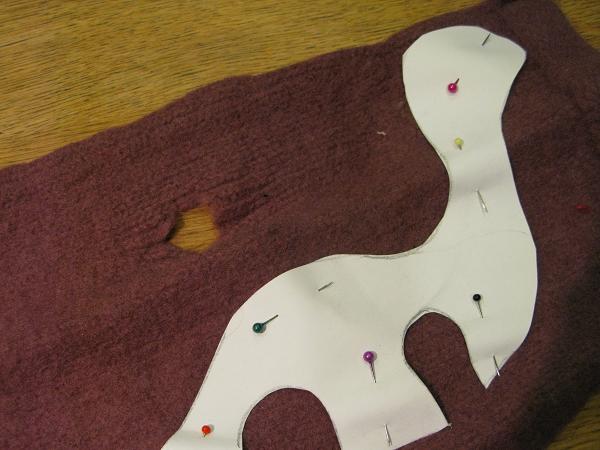 Anyone else find their crafting time taken up by dinosaurs and toadstools at the moment? Probably not. Just me then.