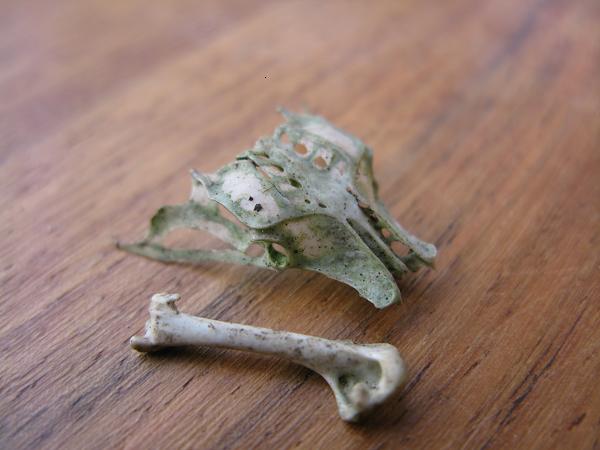 At the start of every school day, I spend time plaiting my daughters' hair. I love their plaits, but I do insist on them to reduce the chance of the girls acquiring nits. Plaits do not guarantee no nits, but I sincerely hope it reduces the probability of the tell tale itching of heads.
Unpleasant truth of life, but it does have a silver lining. Every morning I spend a few minutes just chatting with each of the girls as I plait their hair. In the general rush of the morning this would be a luxury, but we do it every week day morning without fail.
Take this morning. Start plaiting AJ's hair. Discussing the probability of our latest nature find being a toad skull rather than that of a frog. We dismissed snake fairly quickly. Finished one plait and TF turns up with a duplo model that looked like a flight of stairs. We didn't discover what he had made as BL whizzed him off with an "idea". Continued plaiting AJ's hair and discussing skull formation of juvenile creatures. (edited: More likely a bird's pelvis)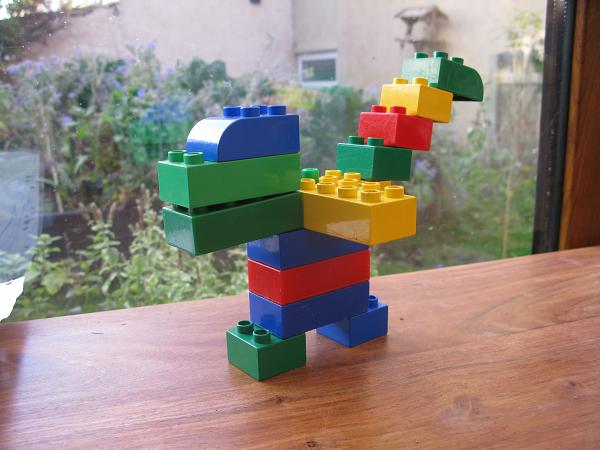 Two plaits complete. TF and BL return with their duplo stair transformation. It is now a duplo dragon. Start plaiting BL's hair. She explains the finer design points of their dragon. I admire the fact that she has innovated a new technique. Instead of snapping all the bricks together, they have left the muzzle of the dragon slightly open, like it is ready to breathe out a plume of fire.
Another plait complete. BL and I decide that nature find is not a dragon skull. TF suddenly realises that the wings are missing. Off he goes and returns with the appropriate bricks for wings. Dragon is now ready to fly.
Fourth plait of the day complete. Skull formation discussed. Accurate representation of dragon complete. Successful team work executed.
Roll forward half an hour. All the children are off at school and kindergarten. The house is quiet. I reach for my coffee and find a snapping dragon guarding the coffee machine. A lovely reminder. I love the children's imagination and their curiosity. Lots of questions and ideas. Among all the bustle of the morning, I hope I can always savour these special ten minutes at the start of each day.
{PS Before you think that our early morning routine is calm and unharressed, I have to admit that I need to remind the children to get dressed, put their shoes on, pick up their bags – several hundred times even though they need to do these things every single school day. Anyone managing complete morning calmness? Or do I have to wait until they have all left home?}