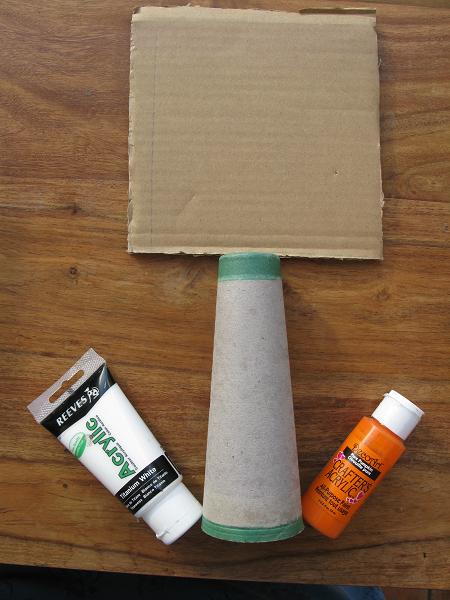 Tuesdays are my day with TF. He is three years old, my only son, full of cuddles and will join his sisters at school next September. I can feel the clock ticking.
Quite often I find crafting projects with my daughters, do not interest him in the same way. Then I started reading about how boys like to play. The penny dropped. He is not so interested in making beautiful, artistically arranged items, like my girls. Decorative does not do it for him. He wants his crafting to have purpose.
In his play, he needs to be constructive and useful. I am gradually providing more suitable play activities for him, which is a whole other story. He still loves running around the garden and being part of the girls' adventure games, but with my new insight, I can see he takes a different role in these games. He manufactures a meaningful job for himself, as part of their play. It is no less imaginative, but it has a different emphasis. More practical.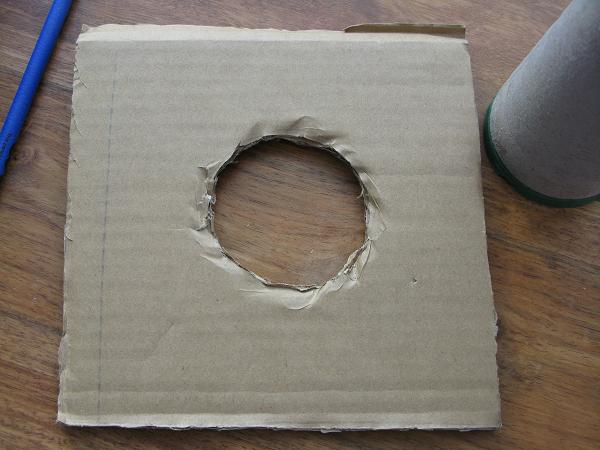 I love crafting and I want to pass this on to TF as well. I think it will provide him with so much. Again, a whole other story (partly covered here). This week we have been working on a project that ticks all the boxes. We started with a piece of cardboard, about 18cm square (7″), a cardboard cone which once held machine yarn and paint. In our case, we went for orange and white. I traced around the widest end of the cone, slap bang in the middle of the square card. Then cut in out, making sure it was on the smaller side.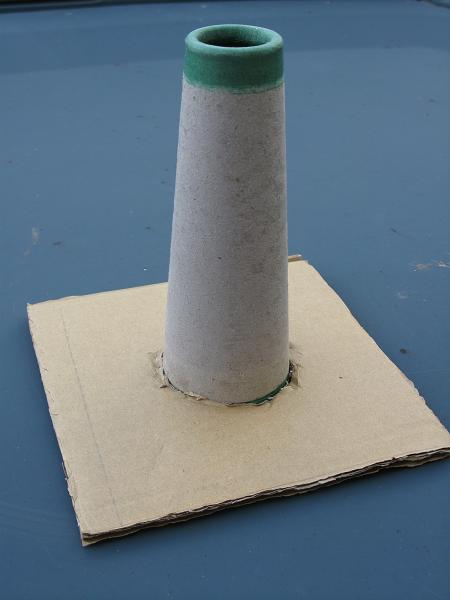 Then TF pushed the cone through the hole. Smallest end of the cone first, so that the widest part is wedged in the hole. The square card now becomes the base. In all fairness, at this stage TF would have happily run off and played with it, but I had other plans. Oh yes.
So TF painted it white all over, using a sponge. He really loved doing this, because he knows what he is making and he is excited!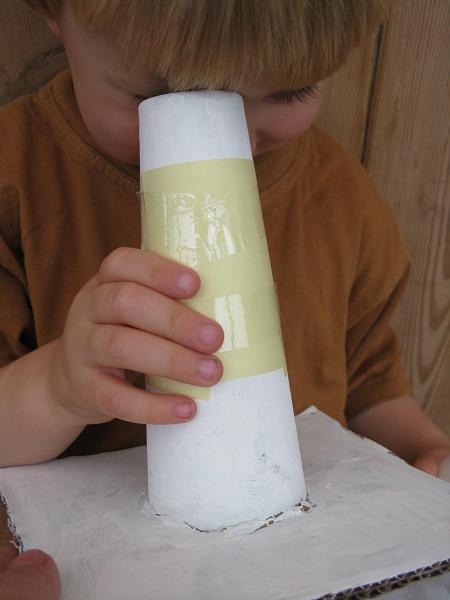 Then we tightly masked up a band of the cone using post it notes and sticky tape. A low tack tape would have been neater, but we went with what we had.
Then TF painted it orange. All over.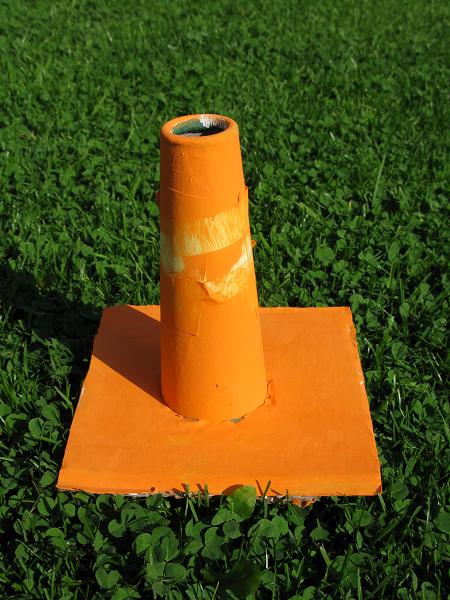 Here it is dry.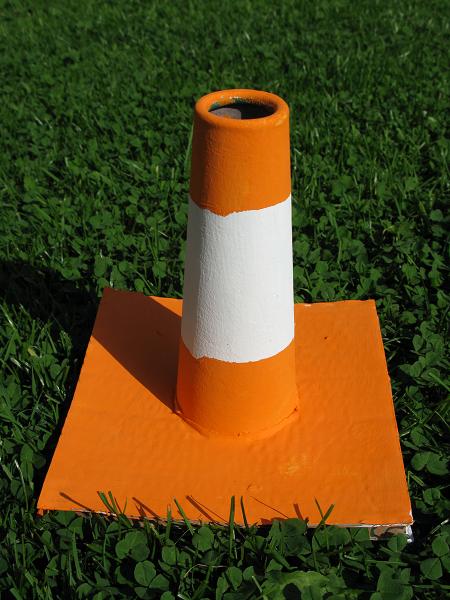 Here it is once the post it notes and sticky tape have been removed. TF's traffic cone is ready. I barely had time to photo this as TF was so keen to put it to use.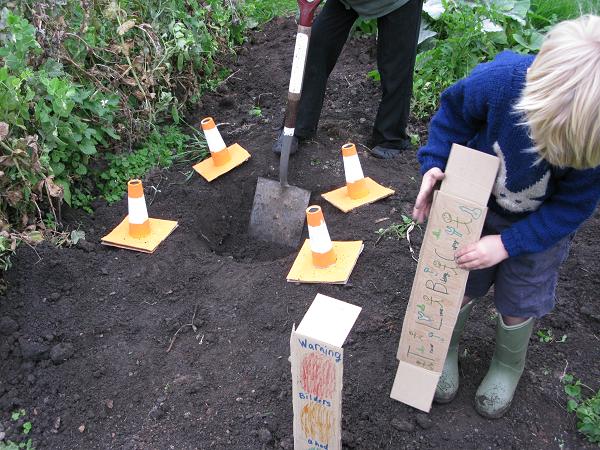 As you can see, excavating potatoes is taken very seriously in our garden.
Holes can get very deep. You don't want anyone to fall in by accident.
They have requested hard hats for their next dig.
They dug up a basketful of potatoes, handfuls of earthworms, two rusty nails and a fossil.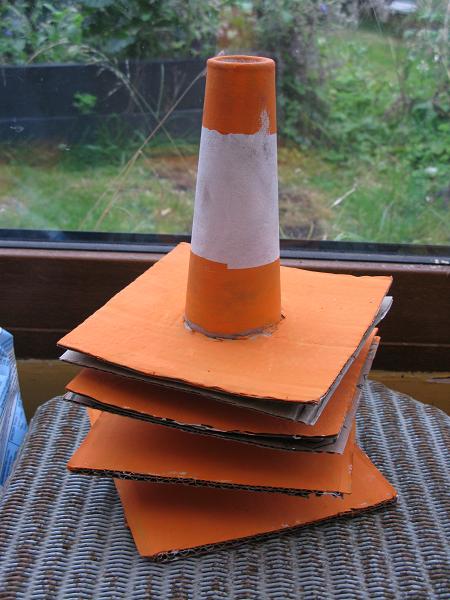 And like any dedicated worker, TF likes to keep all his tools clean and tidy, ready for another day. These ones stack nicely, taking up less room.
TF is hugely proud of his new traffic cones that he made. He is using them in his work/play. They have purpose and help to define his play. Perfect.
For me this is less of a "how to make traffic cones" and more about my journey of getting to know my son as he grows.
I've now got to plan our next crafting session!