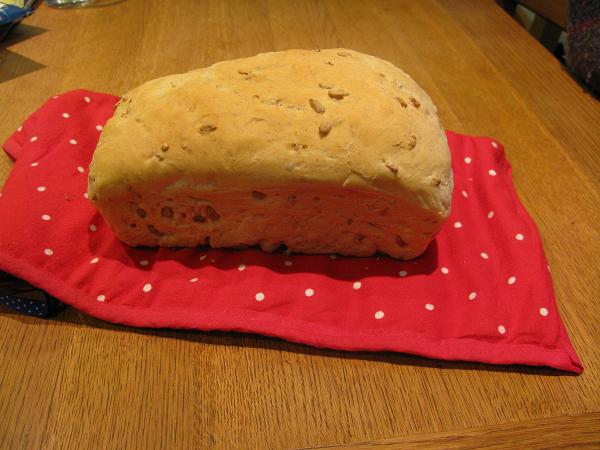 Somebody once told me that you shouldn't make cake if your heart was not in it. I think the same can be said of bread. I am really enjoying making bread again as part of my daily routine. I made two loaves, but only one survived  long enough for me to catch on camera.
Also completed another washcloth. This time a Seed Stitch Washcloth from PurlBee.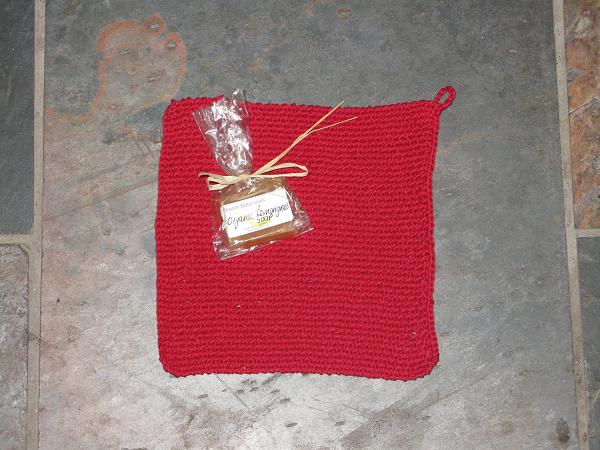 Pattern knitted up quickly but I had problems with the yarn. I was about half way through and it was broken and other parts frayed for about 50 cm. I was so far through the knit that undoing it all and returning the ball would have been too much, so I reattached and carried on. Washcloths have no seams to hide a join, so I had to do the best I could. Grr!
The soap is from Dream Botanics and is lovely. No nasties, so it is one of the few soaps that doesn't upset my hands and they also smell divine! (I am slightly biased as there is a family connection.)