Totoro crafting (the beginning)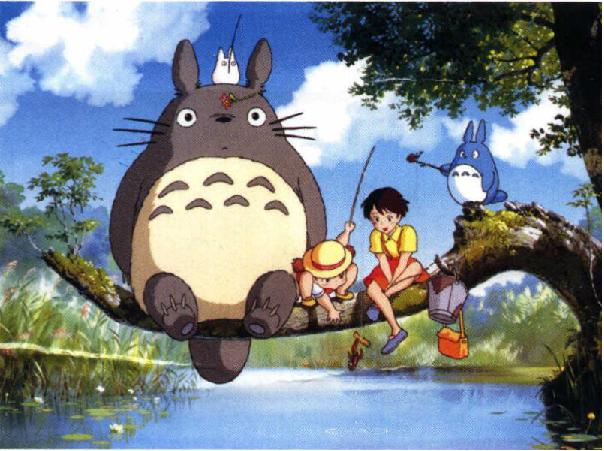 A few years ago, my sister gave me a copy of My Neighbour Totoro [DVD] and there was no looking back. We have become fans of anything directed by Hayao Miyazaki and from the Studio Ghibli. We'd be little help in a pub quiz, but we love watching the DVDs. Totoro is one of those DVDs that I can watch over and over again, with the children, without a smidgen of reluctance or dread. Totoro led on to "Howl's Moving Castle",  "Kiki's delivery service", "Spirited Away" and others, but somewhere along the line we stopped watching Totoro.
In fact, up until this weekend, TF had spent the first three years of his life in complete ignorance of the DVD's existence in our collection. Oh boy, has he made up for it. I think he has watched it three times in not so many days. He roars with laughter at certain parts. As much as I love the film and rejoice in its theme, I had to draw the line to a fourth time so soon. Instead I got some Totoro craft materials out.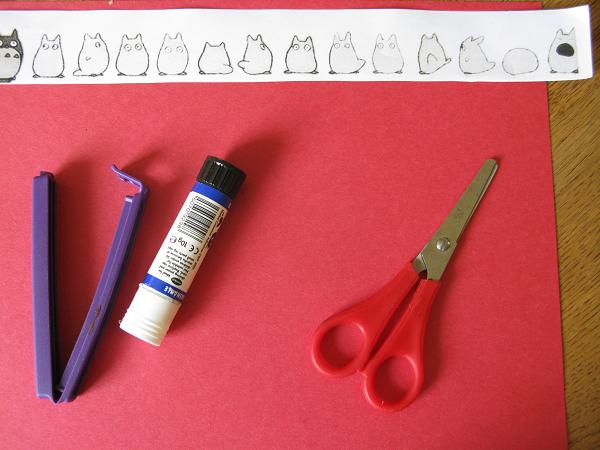 This is an easy craft project, but it was perfect to distract TF from a fourth viewing. I printed out an image I found here. Pulled out some stiff construction paper. It was the scissors and glue that really got TF's attention. It never fails. Coupled with a food grip. I then cut out 14 rectangles from the construction paper, which were small enough to slip into the food grip and still fasten securely.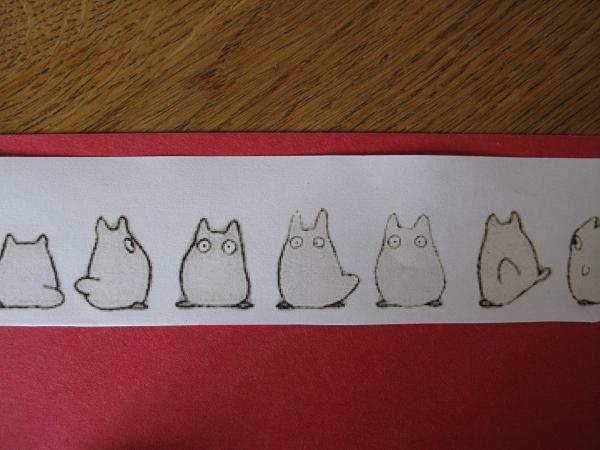 We then cut out the little Chibi Totoro. TF did a few and then I carried on, while he used the glue stick to cover the back of each  picture. I think that there was more glue on the table at the end, but that is part of the course. After getting carried away with sticking them anywhere on the  card, sometimes more than one to each rectangle, we worked together to carefully stick one Chibi Totoro in the bottom right corner.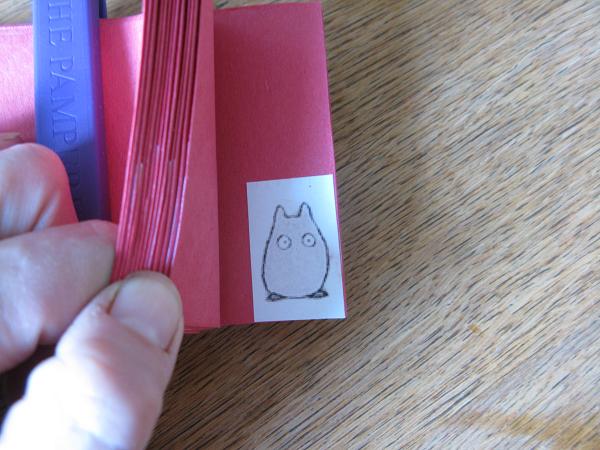 Next, TF put the rectangles in a thoughtful, creative order. I think that was what he was doing. We lined the rectangles up, fixed them with the food grip and flicked. The beauty of using the food grip is that TF could then rearrange the order and change the story. He had fun making his very own Totoro film.
I know when the girls come home from school they are going to enjoy changing the order. Simple and not a new idea by a long chalk, but it worked.
There are going to be a lot more Totoro crafting going on round here. I can feel it in my bones.