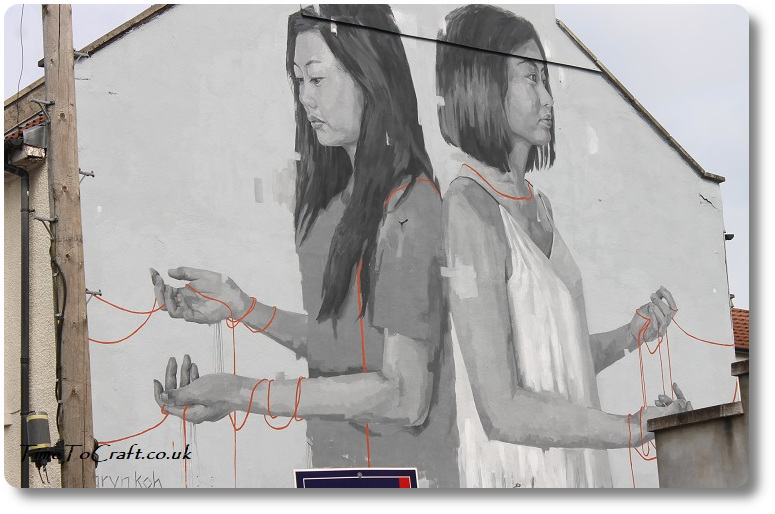 If you're from out of town, you'd be forgiven for not knowing a part of Bristol called Southville. It's just south of the river. Let's be honest, most tourists visit Bristol for Clifton, the Suspension Bridge, the shopping and the Harbourside, so south of the river doesn't get much of a billing. Until recently. Did you know that Southville hosts Europe's biggest street art and grafitti festival? Upfest 2021.
The festival happens at the end of August, this year. They aim to paint up 75 walls in 75 days, ready for the festival weekend.
We headed over to take a peak at a few of the finished, and unfinished, walls.
The one above represents sibling bond, even when far apart.
They are amazing and so much better in real life. Imagine walking out of Aldi, after doing your regular weekly shop, and seeing this on the wall of the old Tobacco factory, on the other side of the car park. Special glasses allow you to see a different image, which you can just about make out without.
I'm going back to get a better angle on this wall. The colours are amazing. It's three storeys and feels like you could walk right into it.
Six Sisters
This stretch of terraced houses is called the Six Sisters. It's created by female urban artists and is the largest street art created by women, in the UK, and finished in time for Upfest 2021.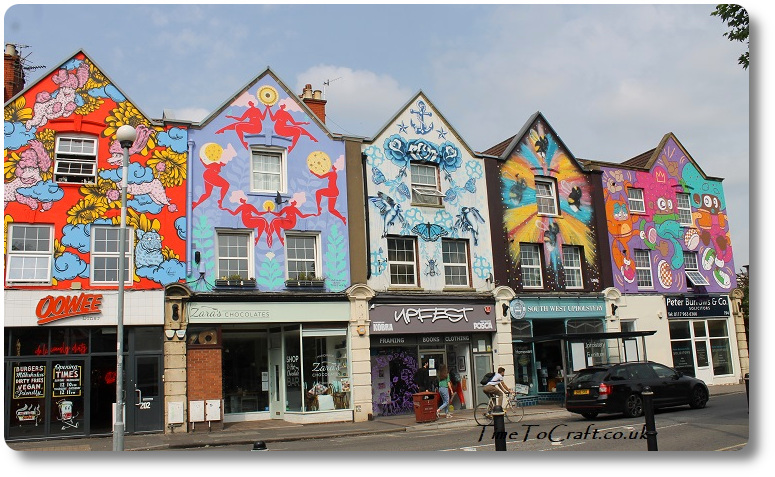 You can read more about it here.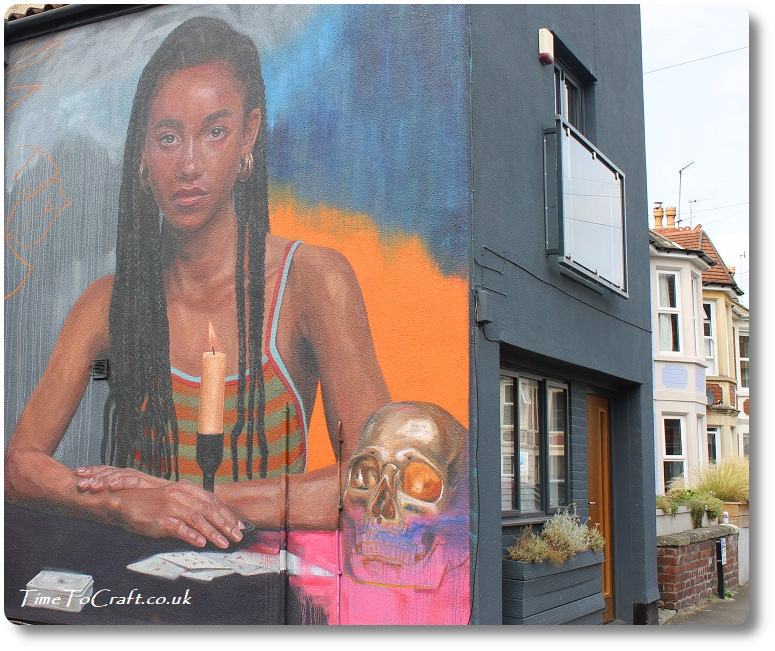 I love how such huge art sits alongside typical Bristol terraced houses.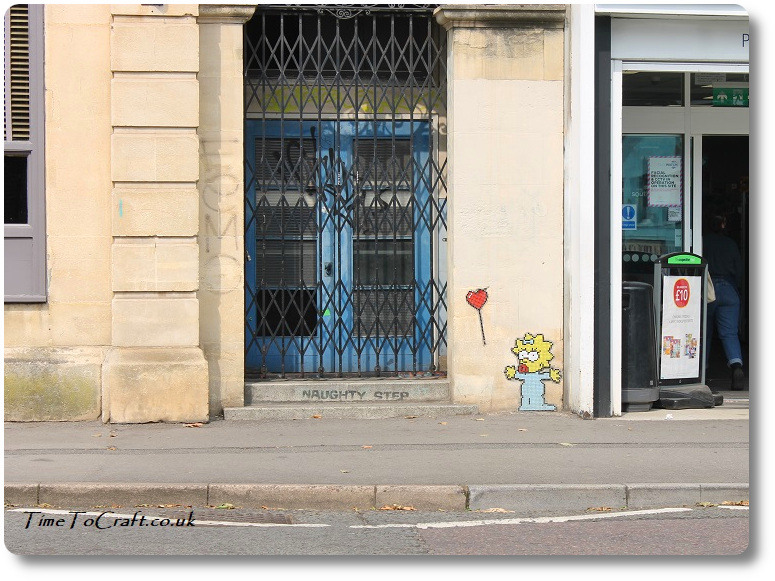 Quirky
I love the little quirky bits of street art that are in amongst it all. These two  – above and below – are created using mosaic tiles. Spot the naughty step.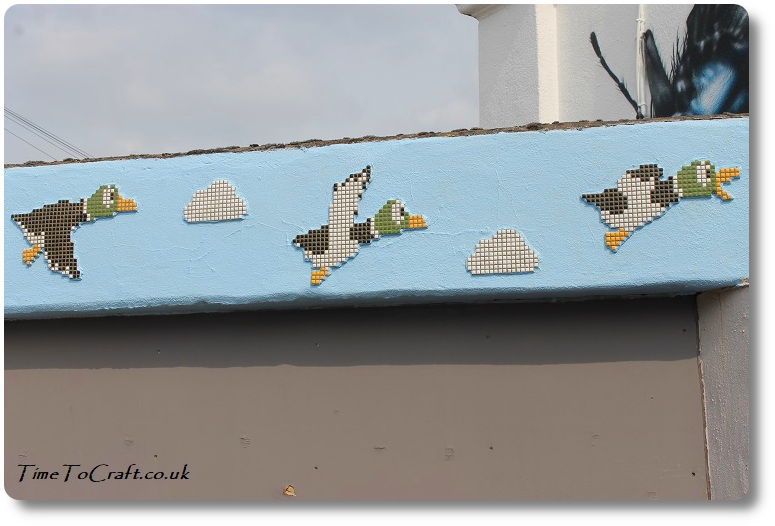 And a new take on the flying ducks.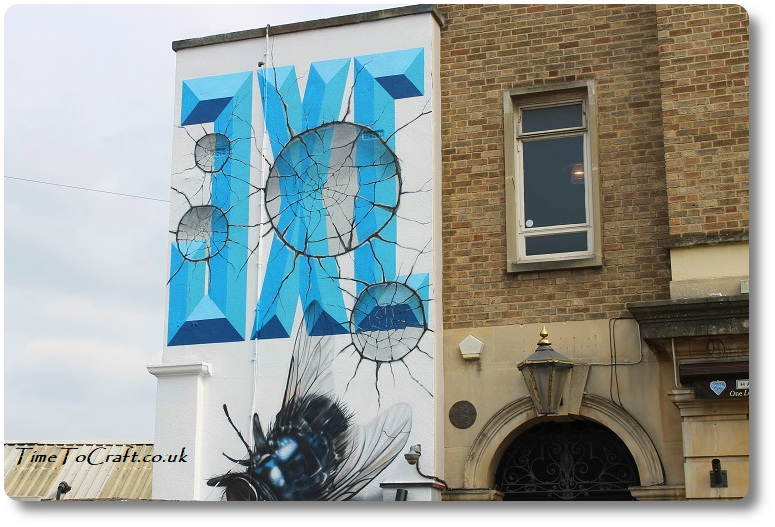 Not forgetting the trompe l'oeil, which I have a big soft spot for. This one looks like a wrecking ball has been targeting the wall. And missed the fly.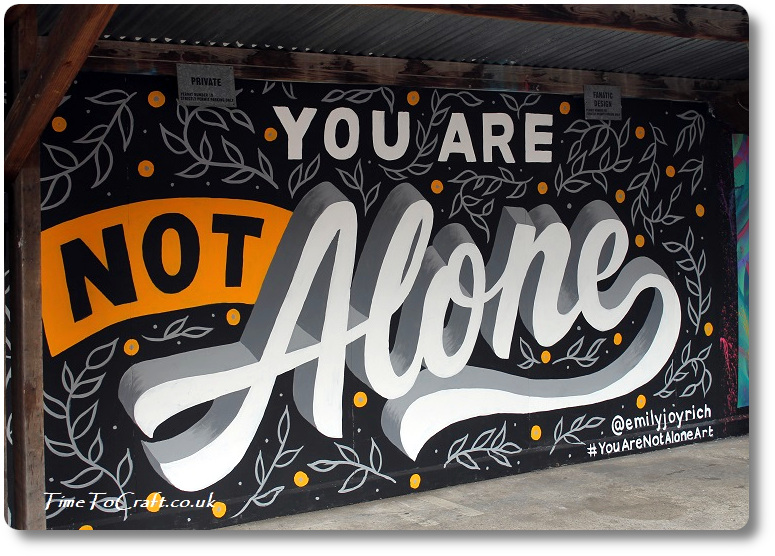 They are about half way through the walls now. If you do visit Bristol this summer, I'd recommend that you take the little, passenger ferry boat, or one of the bridges, across the harbour and sample the delights of the street art on offer. The festival runs from 28th to 30th August and is great fun, but you can walk along the streets anytime. We've been to the festival on previous years. It's free, but there are plenty of ways to support the art. There's also an online shop. More information here.