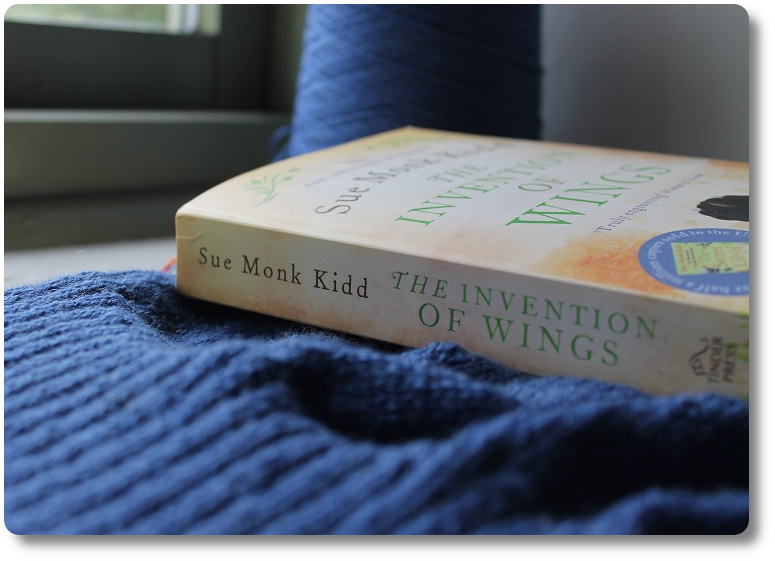 Yarn Along time again. Combining two of my favourite things. Knitting and reading.
Knitting
I've started knitting a blue jumper. I've not knitted anything big in 4 ply for a while (that's sport for US readers). I wanted a slow, non-fiddly knit, to knit in the evenings when I was about finished for the day. This one is perfect. Saying that, I've almost knitted up the front to the point I need to decrease for the raglan sleeves, so maybe it's not as slow as I thought.
The pattern is King Cole 3755. I'm using King Cole Merino blend, which comes on a cone, from The Knitting Network (not an ad). I love knitting from a cone, as there is no playing yarn chicken at the end of each ball. (translate: do I have enough yarn to finish this knitted row/garment? Should I swap to a new ball of wool now to avoid tying the new yarn in half way through the new row?)
I use the dk version of this yarn and love the merino blend. It doesn't irritate my hands as I knit and I can wash it on the wool cycle in my washing machine. I'm hoping that I can do the same for the 4ply.
Hopefully, next month I will still be knitting this one, as it requires very little thinking and that is just the type of project I need at the moment.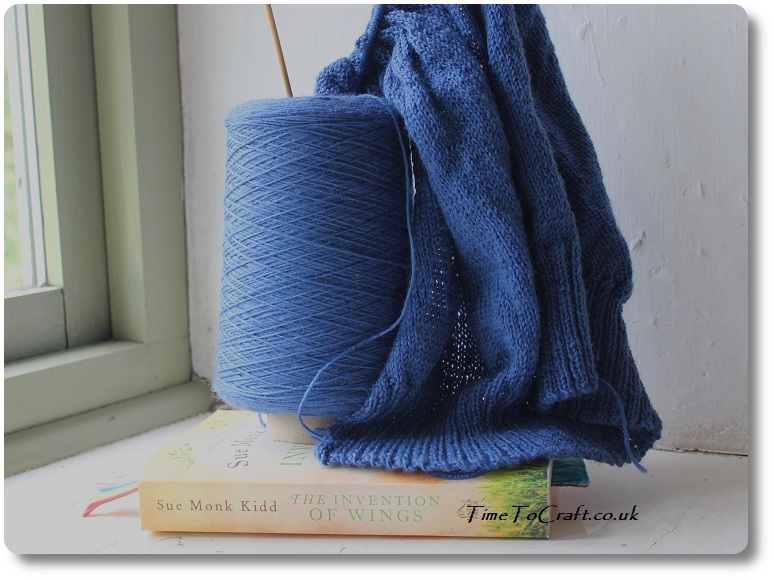 Book
I'm reading (affiliated links*) The Invention of Wings by Sue Monk Kidd. I love the Secret Lives of Bees by the same author and thought this might be good too. It's based on a true story of two sisters that fought against the slave trade in South Carolina during the 1830s. The book is broken into small chapters, with Sarah and Hetty taking turns to tell the story. Sarah, one of the sisters, is given Hetty as a slave on her 11th birthday. Sarah is unwilling to own a slave and Hetty, whose basket name is Handful, struggles to fit the role. Neither have a choice. I'm only part way through at the moment, but it certainly is interesting.
Slow progress at the moment, as I'm spending any spare time in the garden. I still have plants in the greenhouses waiting to be planted outside. Knitting and reading definitely take a back seat at this time of year.
So. What's everyone else reading and knitting?