The Children's Year book craftalong January
Here is my finished needle case for the January craftalong at The Children's Year. I'm a bit late posting this as I have only just found the craft along.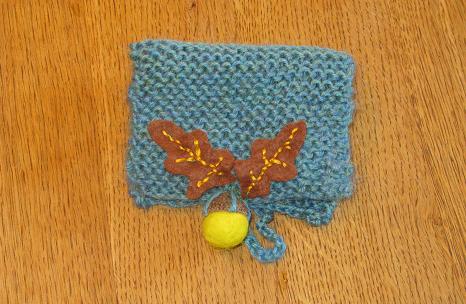 The Children's Year by Cooper, Fynes-Clinton and Rowling was one of the first books I bought when I became a parent. It was recommended by a dear friend. I have dipped into this book so many times over the years and we have completed more of the projects than I can remember, but I have never made the needle case. It was fun having an incentive to make it. If you are looking for projects to do with children, this book is a treasure trove of beautiful ideas.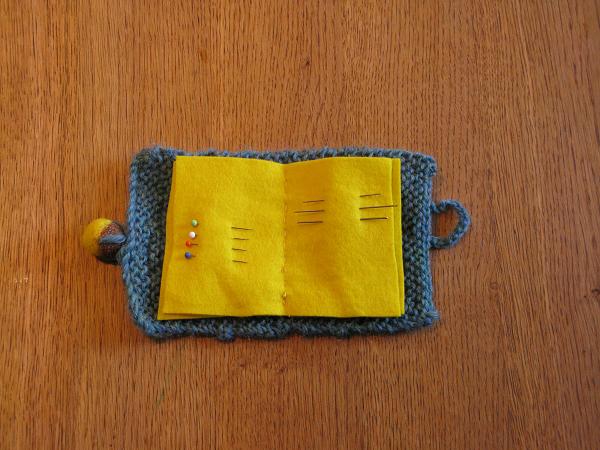 The 4 ply wool I used was given to me by a lovely lady I met when I spent the summer working in Jersey (part of the Channel Islands) when I was a student. She had picked the wool up on one of her mornings a week she spent helping out at a charity shop. I was not that keen on the colour but it has taken almost 20 years for me to grow into it. There were about fifteen small balls which I have used to make a toddler jumper and a pair of fingerless gloves. Surprisingly, I still have some wool left.
As I was knitting the needle case it reminded me of oak leaves, so I had to tweak the fastening instructions and make a felted acorn with a finger knitted loop. The acorn looked lonely, so I couldn't help adding oak leaves. I love the finished case and I shall put it in my present box ready for one of my girls, which means that I will have to make a second one for the other one.
Thanks Anna for setting up this challenge. I am looking forward to February's. I need to add potatoes to my shopping list.