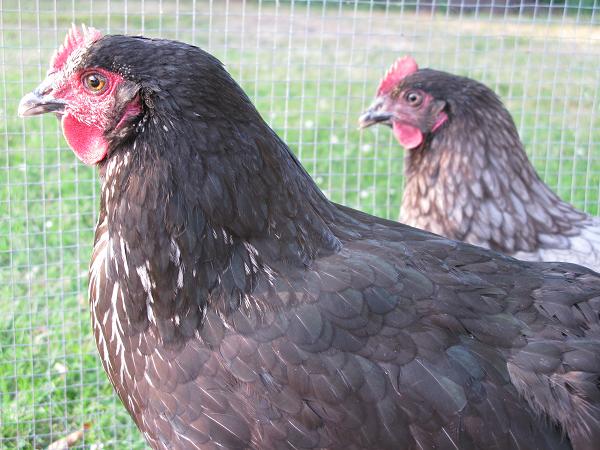 DH  went to our local farm shop today. This is the wonderful shop that sells everything, including peas, for growing, by the weight. While he was exchanging pleasantries, he discovered that they have started to stock hens. Not able to resist checking them out, he saw they had about 20 hybrids out the back. When he got home, he told us about them. They were reasonably priced and point-of-lays (about to start laying).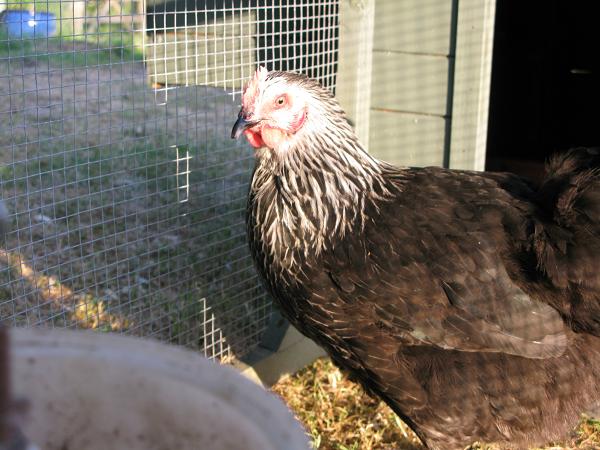 You know how sometimes, a decision is very easy to make. Half the girls are pensioners, which means that we are not getting as many eggs as we need for the household. Solution is to buy more hens. So with only about an hour before we had guests arriving, I packed the children in the car and we drove back to the shop. The shop was about to shut.
When we got there, AJ and I decided which hens we wanted, while the rest of the family dealt with the buying side of the process, or just counted the cats around the place. We had brought along a big cardboard box to transport the hens. We have done this too many times before.
AJ hopped into the run, because she is the best seven year old chicken wrangler I have ever met. Also the run's roof was her height, which would have made it tricky for us grown ups. I think she has perfected the art of chicken whispering, because a couple of them virtually walked into her arms.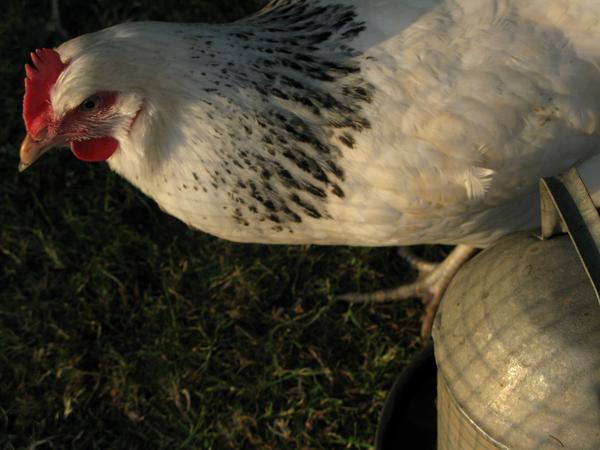 Needless to say the children, have spent most of the afternoon sitting beside the chicken ark, that our four new hens are in. One hen has already laid a jelly egg (no shell) in the run. They have names. We have Foxglove, Luna, Georgina and Starlight. They will eventually join Silver, Bluebell, Henny, Penny and Babs in the main run. The cockerels are moving out to their own deluxe bachelor pad, in the hope that the older girls may start laying more. At the moment, the hens spend most of their time dodging the two amorous boys.
When we started out with back garden hens, I had visions of a flock of Light Sussex. A bit like Luna above. Over the years we have had rare breeds and hybrids. I love the rare breeds, but at the moment I need hens that will be happy to lay lots of eggs, which the hybrids tend to be better at doing.
While the children were hen watching, I got another batch of elderflower cordial on the go. We are down to our last bottle from the last batch. The tree has enough new blossoms coming through for  a batch of elderflower champagne, tomorrow. It's coming to the end of the elderflower season. I am going to miss this lovely flower.