How to make pumpkin spice
It's pumpkin time again.
Runs around, hugging pumpkins.
I've been very self controlled up to now. I've mostly held off until mid October, but I'm just going to cut loose and enjoy everything pumpkin for a few weeks.  When else can I get away with it? Cooking, baking and making. I do love this time of year.
So. With no further ado, my first pumpkin themed activity to share is homemade pumpkin spice. A quick simple make. I use it in baking and drinks. It warms you up. Makes you smile. Although, I have to admit, that those last two are probably just me.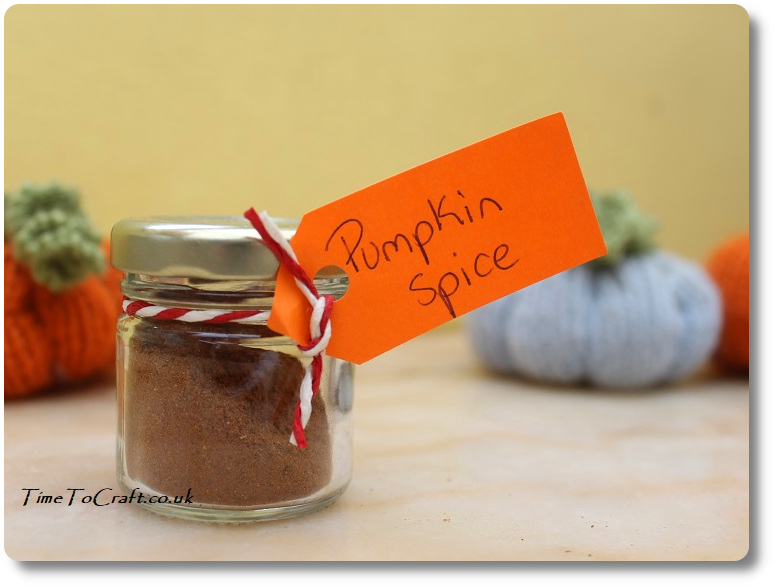 First up, because apparently this does confuse people, pumpkin spice does not contain pumpkin. Not a splodge. Think of it more as a spice you add to pumpkin, or something else, to bring pumpkins to mind.
Secondly, it is easily mistaken, on this side of the Pond, for Christmas spices. For a good reason. It uses pretty much the same spices. I use a similar mix for my Christmas pudding. The same spices. Maybe not in the same quantities. My top tip is not to mix it with citrus, otherwise it feels more like a Christmas spice than a pumpkin spice.
Thirdly, like Christmas spice, everyone has their favourite recipe. This is my go to recipe.
As you can probably tell, from the photo, I don't have a preferred place to pick up spices. I do like to buy the unground versions, when I see them. I think they hold the taste and fragrance more.
Also I can cackle away and channel my inner potion maker, as I grind them with my mortar and pestle. For this recipe, the spices need to be ground.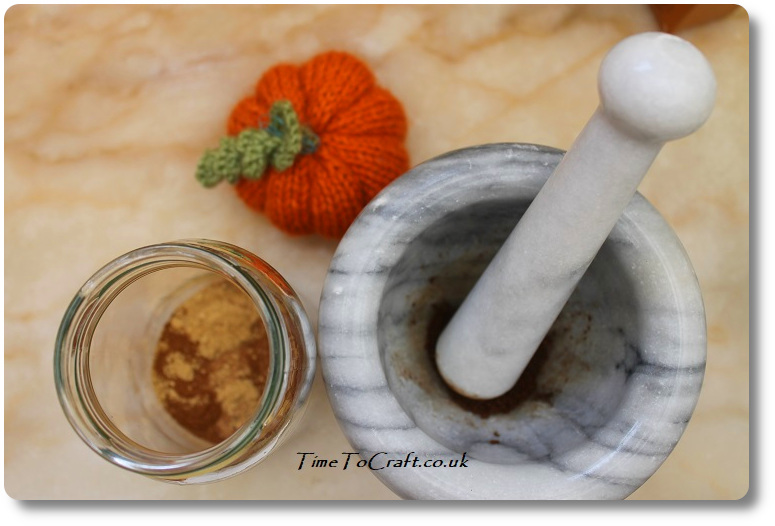 How to make pumpkin spice
Ingredients
2 tsp ground cinnamon
1/2 tsp ground ginger
1/2 tsp ground nutmeg
1/8 – 1/4 tsp ground allspice
1/8 – 1/4tsp ground cloves
Mix the spices in a jam jar, with the lid on, then decant into a smaller jam jar, to reduce the air in the jar. Store in a cool place, along with your other spices.
This little jar should last me to the end of the month, I hope. I don't need much each time. I like to make smaller quantities, otherwise it's left to sit on the shelf until next October. I'd prefer to make fresh. Same applies to buying. As lovely as pumpkin spice is, I can't see myself using it all year round and the jars you buy are more than I need.
The pumpkin spice can be added to all sorts of different recipes and even crafts. I have a few in mind, but I'll leave the first one until next time.