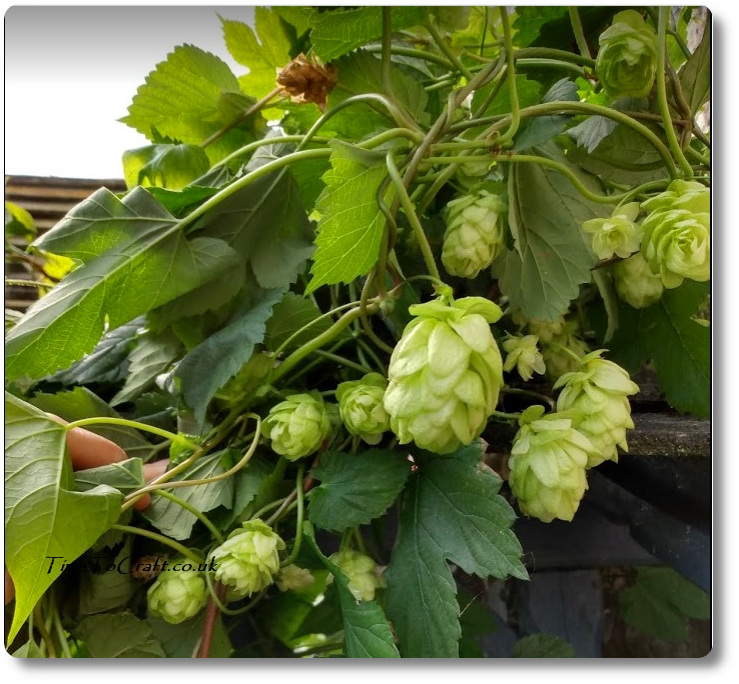 At this time of year, I used to collect a handful of hops from the hedgerows, on my homeward journey from the school run. Inevitably crushing them in my hand as I crammed as many as I could into my grasp. The fragrance is gorgeous, although not one I connect with first thing in the morning. Passing cars might have thought I was picking blackberries. The hops, in the hedgerow, usually went unnoticed. No-one else ever seemed to collect them.
I took a cutting or two and they rooted. I planted them by my covered bench, protected from the strimmer by an old pottery drainage pipe. They grew. Covering half the bench roof. I thought I had no hops this year, until I checked under the leaves today. Was I wrong. They are bigger than the ones I found in the hedgerow.
I'm growing them to fill sleep pillows, rather than for beer. Just need to find out when best to harvest. Anyone know?