Sky Quilt – a teen project
It's finished. Middle Teen has finished her first quilt. I'm so pleased with how it has turned out, but far more importantly, she loves it. It's her quilt. Apart from the odd pointer from me, she's just got on and made it all by herself. Transferring the skills she learnt while making her patchwork tote and cushion.
I love her choice of fabric. This is a girl who dreams of flying. I don't just mean that she wants to fly, but she also wakes up, on a regular basis, from dreams where she is flying. A quilt made of images of hot air balloons and space seems even more of a perfect choice to snuggle under, while dreaming her dreams.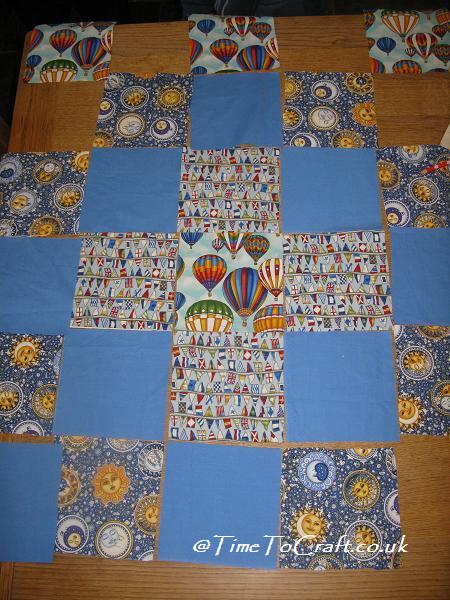 (photo from 2012)
The project
Selection of the fabric and cutting out happened back in 2012. She was eight. I took her to a local fabric shop and gave her full rein. She chose hot air balloons, cosmic images and flags fluttering in the sky, along with a blue to break it up.
After cutting out the squares, she spent ages playing with the arrangement.
Then the project was put aside to gather dust.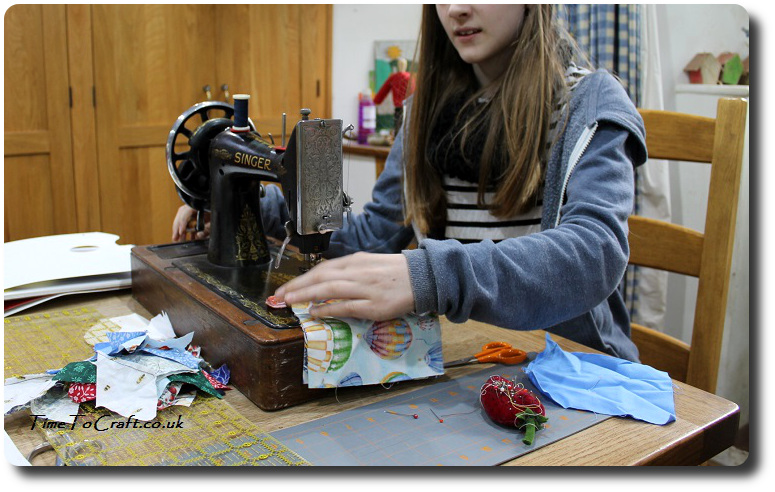 Move on to 2017 and she dug out my old hand-cranked Singer sewing machine, to sew the patches together. She was pleased with the arrangement and enjoyed stitching them. The slow rhythm of the manual sewing machine is something every person, who sews or not, should experience at least once. Good sewing therapy.
Anyway, then the project was put aside again to gather dust. (Not literally. She did store it in a box)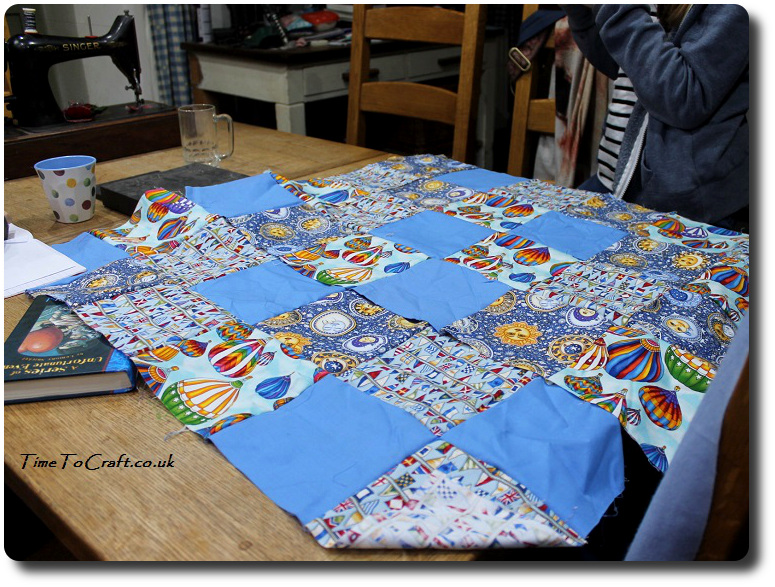 Time shift to early 2019. She's 15. I gave her a piece of wadding and an old duvet cover for a backing fabric, which she duly sandwiched together.
Slight pause. Dust bunnies formed and multiplied….
This holiday, I encouraged her to finish it. Partly because I needed my curved safety pins back which she'd used to pin it all together. Out came the old Singer sewing machine, once more. It really is a good machine for quilting. She sewed in the ditch, which basically means where two squares meet.
She was on a roll now. Using the backing fabric, folded over to the front, she made the binding. She even figured out how to do mitred edges for the corners, which I was hugely impressed by.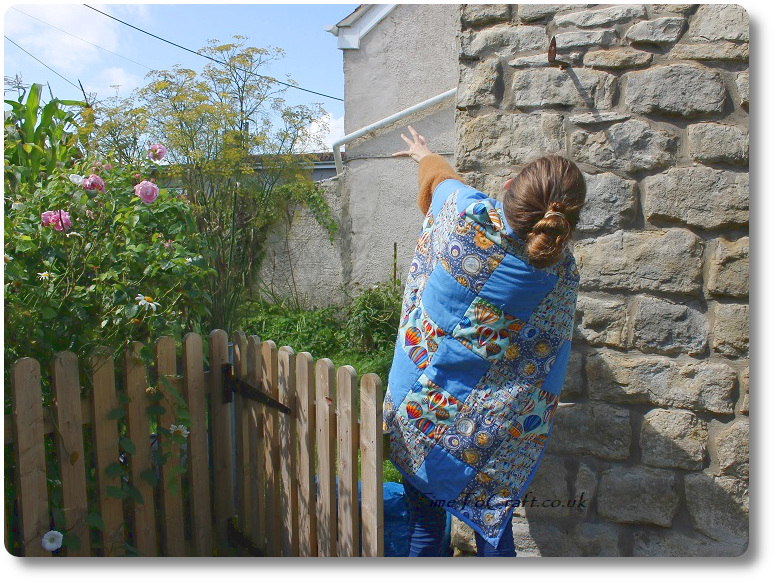 Quick, light press of the fabric and it was done. My funny, gorgeous girl had finished her quilt. Several years may have elapsed, but I really do believe she tackled each stage, when she was ready for it.
She's starting her Textiles GCSE course this September. I hope finishing this quilt will give her just that little bit more confidence to take on any project. I want her to fly. I want her to believe that she is capable of anything, because she is. Oh, yes. My girl can do it. There is no doubt.