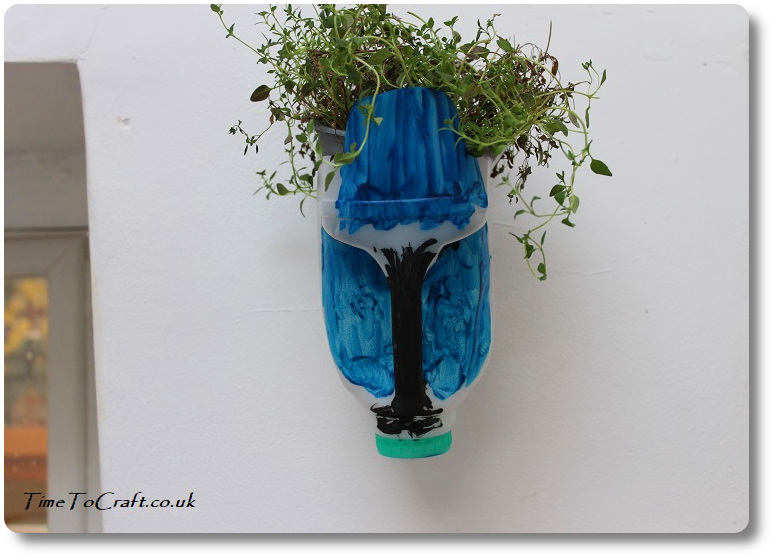 As the children grow older, I'm finding it tougher to find craft projects that they want to join in on. I'm sure I'm not alone. I'm always on the look out for enticing, new craft projects that will tempt them away from screen time, in particular. They also begin to suffer from the "what if it is not perfect" syndrome. I still believe that, as teens and tweens, they need the hands-on creative time. Just as much as younger children do. Projects that have no right or wrong way of doing them.
When I was contacted by Penguin Random House about a new book called Quick Crafts, my ears definitely pricked up. A book that encourages  the "just have a go" approach and the joy of creating rather than expecting perfection. The cherry on the top was that the craft projects are designed to be played with after they are made. Make your own toys, in other words. I feel the author Emma Scott-Child and I would be best friends. She has the same approach to creativity as I do, judging by this book.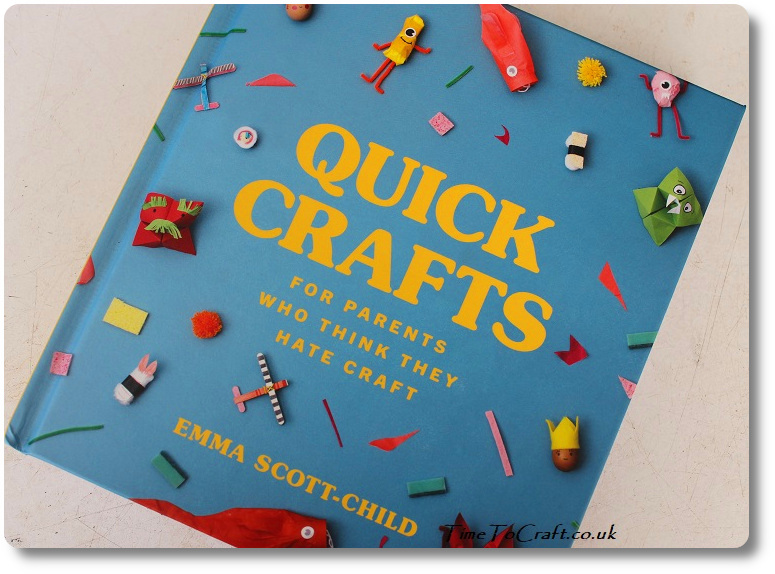 For those of you who are not so keen on crafting, then this book is aimed at you. Maybe children who prefer not to get overly sticky hands (and hair!) This book needs no special crafting materials or skills. Quick projects using stuff you have around the house. Mostly the items that are destined for the recycling bin. What is not to like?
The craft projects are ones that tweens and younger should have no problem doing, although there are so many good ideas that I can imagine older siblings muscling in on the action, and adding their own creative twist.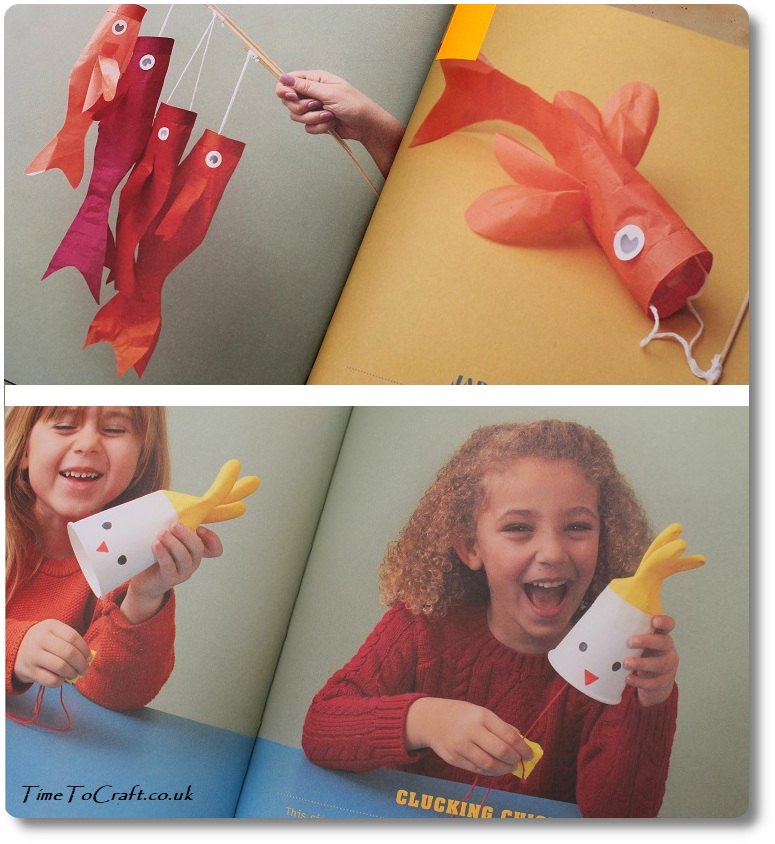 I do think this book is chocka block full of good ideas. I went through my copy, marking lots of projects with orange stick-it notes. Nice twists like the rattle snake, that rattles, and the stink thief which we will definitely be making for their stinky sports trainers over the holidays.
To start with, we chose one project.
I love the idea of recycling a milk carton. I literally had to rummage through our recycling bin. We don't have many of these now. The project called for permanent pen, but we used acrylics paints instead.
I set the materials up outside on the table. Less mess to clear up and lots of fresh air, to boot. The project is a milk bottle baboon. It is a plant holder and uses a grassy plant as the hair. We went for a thyme plant instead, as I had one. Any trailing, bushy plant would work.
The photos in the book made me think of the Pitt Rivers museum in Oxford.  A very theatrical look to them.
Youngest enjoyed making his baboon. We chatted away as he made it. It didn't take him long. A quick craft project that is hung up on the wall now and doing a grand job of holding our herb plant. Most importantly, it reminded him of his creative side and the fun of making something.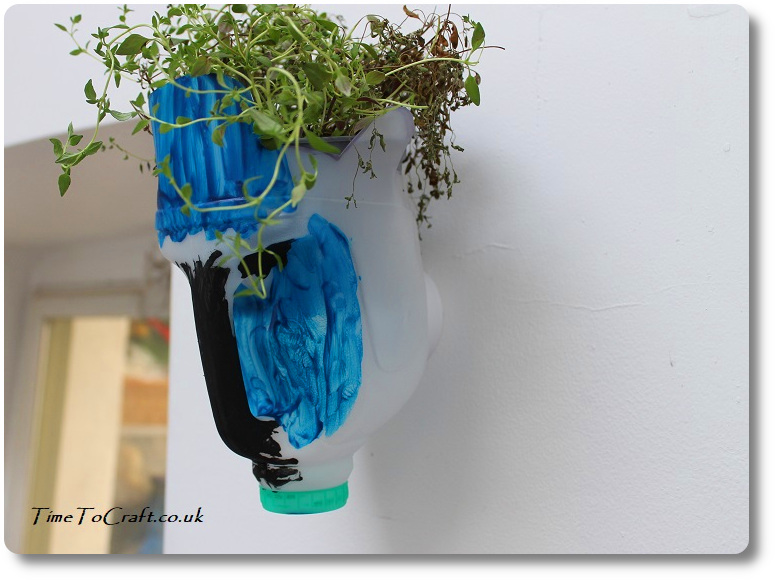 I already have ambitions to add more and make a baboon herb garden, hanging by the kitchen door. Can you imagine? A whole troop. It would be cool.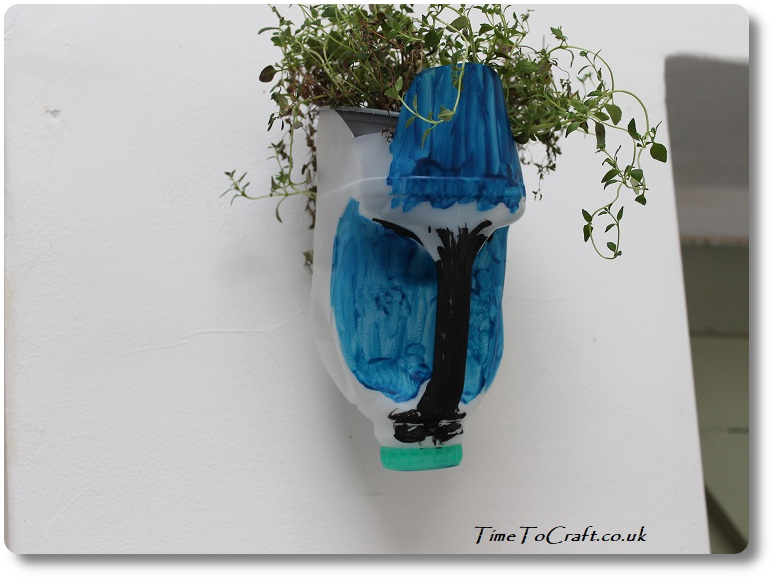 Quick Crafts is out in August. I know I'll be dipping into my copy over the summer holidays, for inexpensive, fun projects to fill the odd half an hour. Recycling as we go.
---
Quick Crafts is out on 8th August. RRP £12.99. Hardback. It has 40 projects, that require no messy painting (unless you want to), no sewing, no special equipment and no glitter.
Disclaimer: I was sent a review copy of Quick Crafts. All views are honest and my own. This post contains an affiliate link, which may generate a payment to me, at no extra cost for you.