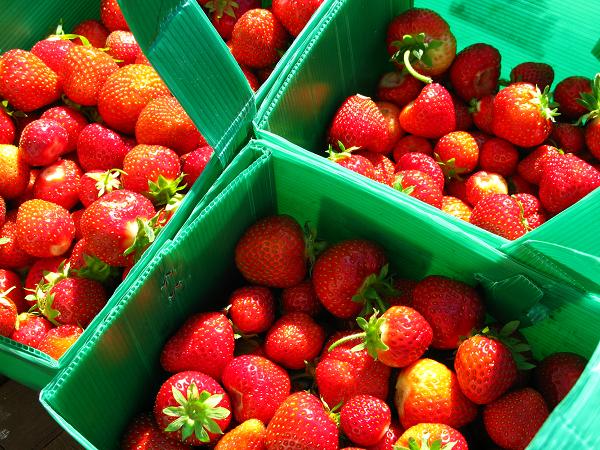 We went to our local PYO farm today. The strawberries are coming on in the garden, but I don't fool myself into thinking that they'll be enough for our jam demand. I picked up the children, plus one more, and headed off to the farm. In my excitement, I forgot my camera, so you'll just have to take it from me that it was a beautiful, sunny day. The views were fabulous and my little team of pickers were phenomenal. I don't think we have ever filled the baskets so quickly, with just perfect strawberries. (I'll remember my camera next time we go)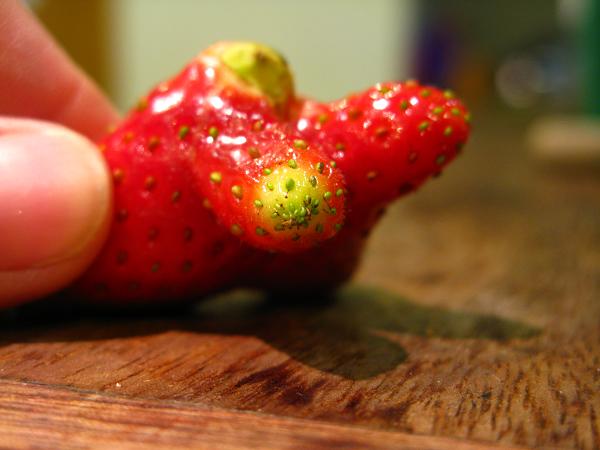 Picking did slow down as they tried to out do each other, by finding the funniest strawberry they could. I think this one won.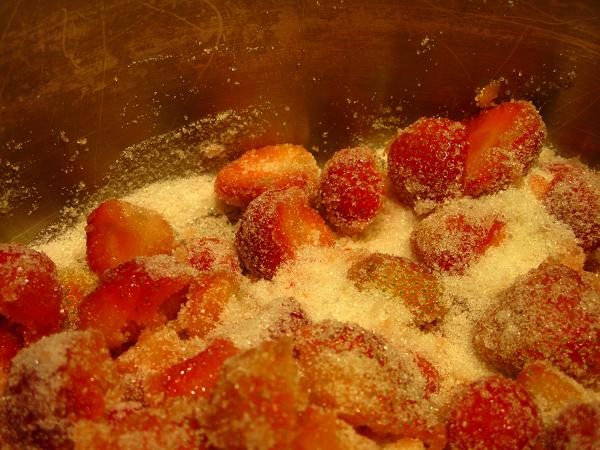 Back home. Jam pan on the stove. It always shocks me how much sugar everything takes. If I didn't make jams, jellies and syrups, then I would not appreciate how much of the white stuff goes into each pot I buy. I've written in my recipe book, beside my marmalade recipe, a reminder that it really does need that much sugar.
Six reasons I love making jam:
I love the satisfaction of making my own homemade jam.
I know what is in there.
I looked at the fruit percentage in some of the shop bought jars.
It is cheaper.
It is a great excuse to go out and pick my own or grow it.
I love the fragrance around the house.
But the best reason is …….. eating homemade jam on homemade bread. Mmmmm!