Yarn Along – April blue jumper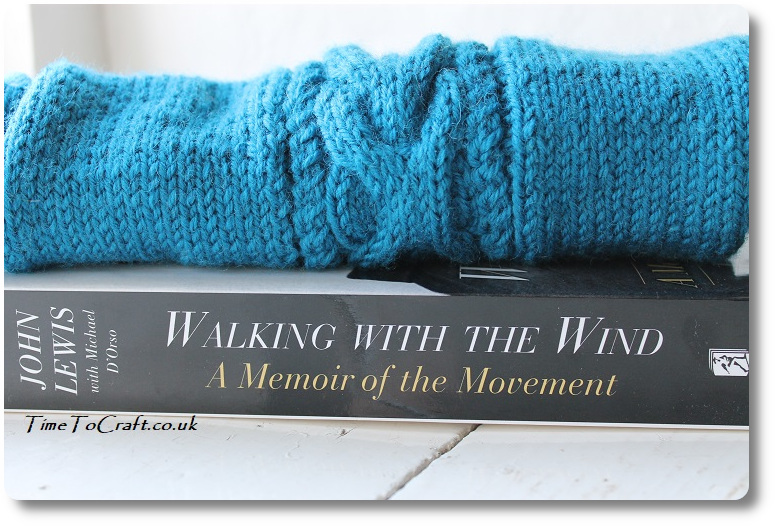 I'm not sure when I became aware of the US Congressman and civil rights leader John Lewis. It may have been around the time I started following the other "not-a-retail-shop" John Lewis on Twitter, who incidentally you should check out too. People were often confusing the pair. In comparison, if you mention John Lewis over here in the UK, we all instantly think about the well known department store, of the same name, that is peppered around the country, rather than US politics or Twitter. Confused? Many are. It seems John Lewis is a popular name.
Back to the point.
Being a Brit, the names we connect with the US civil rights movement are Martin Luther King and Rosa Parks. The politician John Lewis is not as well known on this side of the Pond or for the part he played, but his name kept on cropping up for me. Americans seemed to love and respect him in a way that our UK politicians can only dream about. In all fairness, and to provide balance, I also came across views of people that did not, but I'd have been surprised if they were missing.
I saw a review for his story told through the March in comic book style, but decided to go for his memoir. I had to order it from the US and wait a couple of weeks. I read a few pages via Amazon and liked the easy style of writing. The book has not disappointed. (*affiliated links)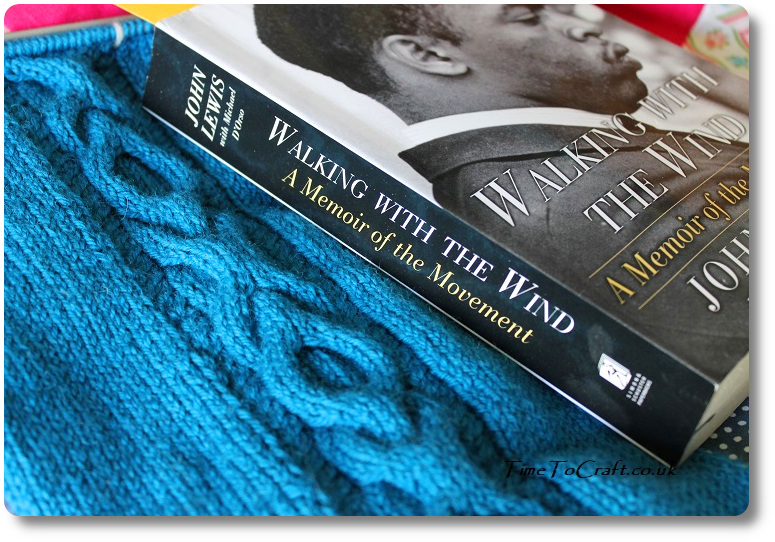 I've always loved books told as if you are sitting down with the person and just listening as they tell their tale. Their life story. I love listening to life stories. Pull up a chair. No need to interrupt or nudge for more, as one story leads seamlessly on to the next. I like the social history. To be sunk into a world that may bear little reference to your own life experiences. I've always tried to read books that open my eyes to the rest of the world. To understand more.
I know I'm going to enjoy it. It certainly provides an escape from the chaos of our own political system, at the moment. Less said the better.
Anyway, now on to the knitting part of my post. After all it is April's Yarn-along, so knitting is required. I finished my cardigan last month and went head first in to knitting the jumper version of the same pattern, King Cole 4076. I'm using King Cole merino dk again but in the colour petrol.
I've finished the front and back. Now busy knitting up the first sleeve. Slightly nervous about the number of balls of yarn I have left. If I could knit with crossed fingers, I probably would at this stage. I'll know one way or the other by next month, as I'm flying up the rows. Shouldn't take long to finish.
OK.  Now. What are you reading? Have you any books to recommend? I might need something more fictional next to balance it all up. Or can you recommend another eye opening book?
Joining in with Ginny's Yarn Along linky (bit early). Greetings to all fellow linkers.