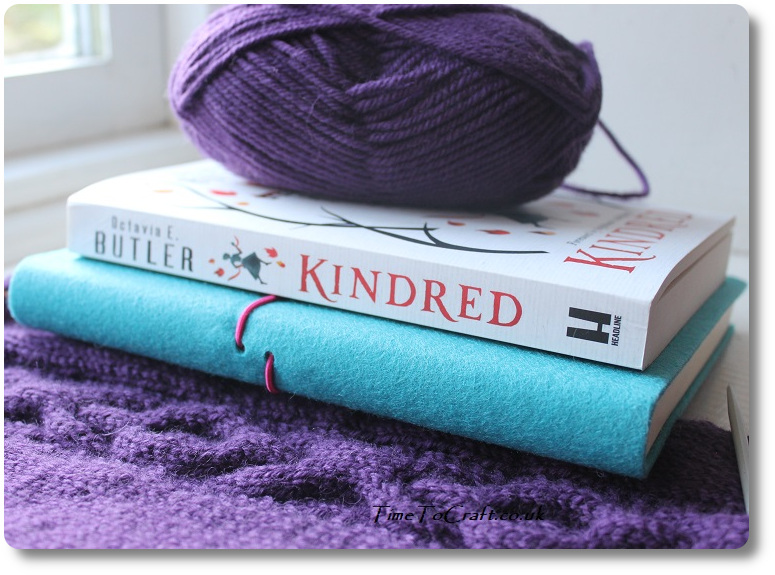 It's yarn along time again. Technically I'm about two weeks late, but I'm on Somerset time, so totally understandable. Time. It's a strange thing. Definite audible click whenever we approach a city, as time realigns, after weeks in the countryside. Anyone else?
Anyway. Without any more to do.  A book and my current knitting.
Knitting
I've started knitting King Cole 4076. I always research my new knits before I commit. There seems to be a lack of finished versions of this pattern. Even Ravelry was missing it. (I wonder if it is a UK version with a different name)Either it's new or not popular. Or the choice knit of people who don't post up photos on the internet of their latest project. The pattern is a long line cardigan or jumper, with a split on the bottom hem at the seams. I've gone for the cardigan.
The cable panel is the same for the sleeves and body. I love cable. The first jumper I knitted was cable and I learnt to knit on the project. Seeing the pattern grow as you weave stitches backwards and forwards is my kind of knitting. For the main pattern of circles and crosses, I use a standard cable needle. There is a two stitch twist on the either side of the panel and I use an open safety pin to hold the one stitch at the back before it's knitted back into the panel. Easier to control.
The yarn is the recommended Merino Blend DK from King Cole. I've used it before to knit anti-tickle hats as gifts and loved it. When I saw it at a tempting price in the January sales, I couldn't resist using some of my birthday money and snapping it up for a jumper for me. I went for the emperor colour at first, but it turned out the sale wool was a mix of dye lots. Not enough of one to make my jumper, so I opted for the magenta instead. I'd say it is more purple than magenta. I'm knitting the second size after checking the ease. I don't want to make the same mistake as I made with my lilac jumper.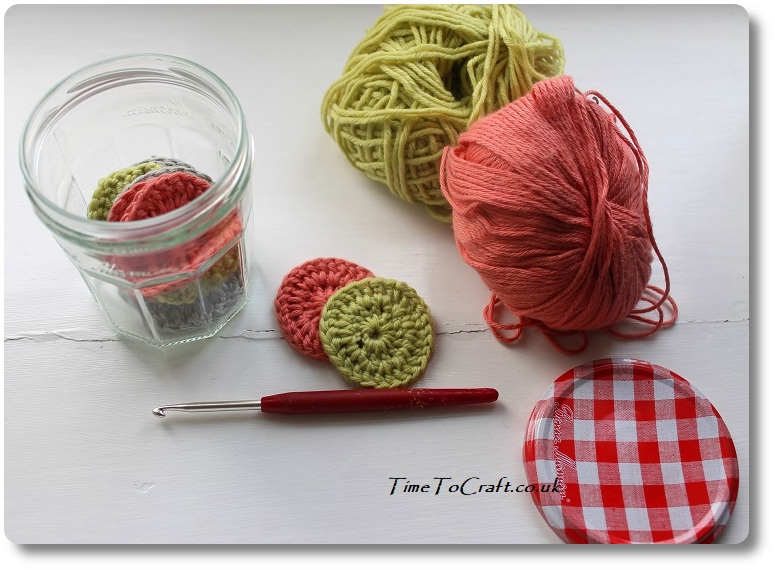 Crochet
Sneaking a bit of crocheting into this post too. I've already written about this, but I thought a follow up was needed. I've been crocheting alternatives to cotton wool pads for us to use for skincare and to remove makeup. The experiment has worked. They washed well and everyone seems to think they were good to use, so we are going with this substitution and reducing waste. I need to crochet some more up as three each was not enough, and was only for trial purpose. I will need to secure my net bag I use for washing them in the machine, as it opened last time and spewed the pads around the washing. I have found them all. No pipes clogged this time!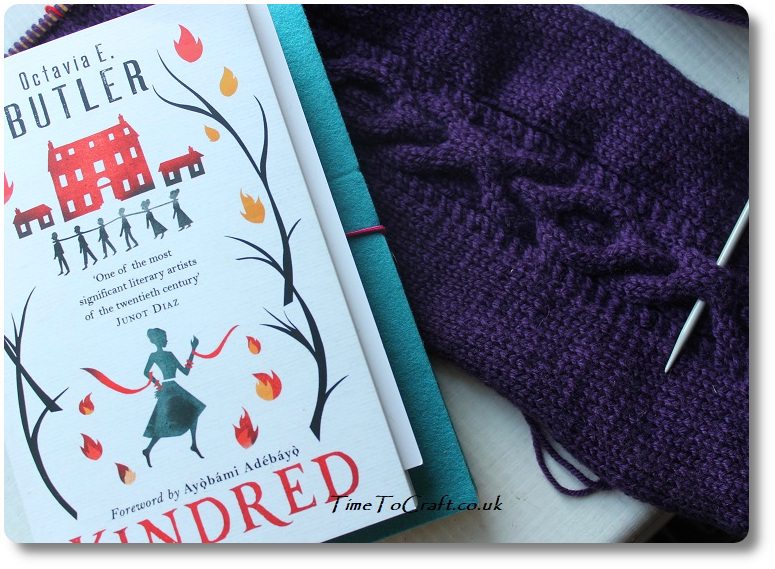 Book
I spotted Melissa on Instagram reading an Octavia Butler book. I've not heard of the author before and when we ducked into Wells the other day, I picked up a book.  It's about a modern, black woman who is drawn back through time to rescue a slave owner's son from death on numerous occasions. I've not read much, so early days. Understandably there is violence. Not my usual genre, but not out of place. I was surprised that a potential mystery was explained so early on. Saying that, I'm interested enough to carry on reading.
So that is my book and knitting (and crocheting) at the moment. The turquoise/teal book in the photos is my planning book for 2019. Making the most of the long evenings to make progress with my jumper and books-to-read pile. In my planning book, I'm laying plans for the kitchen garden. Not long until the first seed hits the soil!
What knitting are you doing? I do love book recommendations. What are you reading at the moment? Special hello to fellow linkers to this month's Yarn Along.