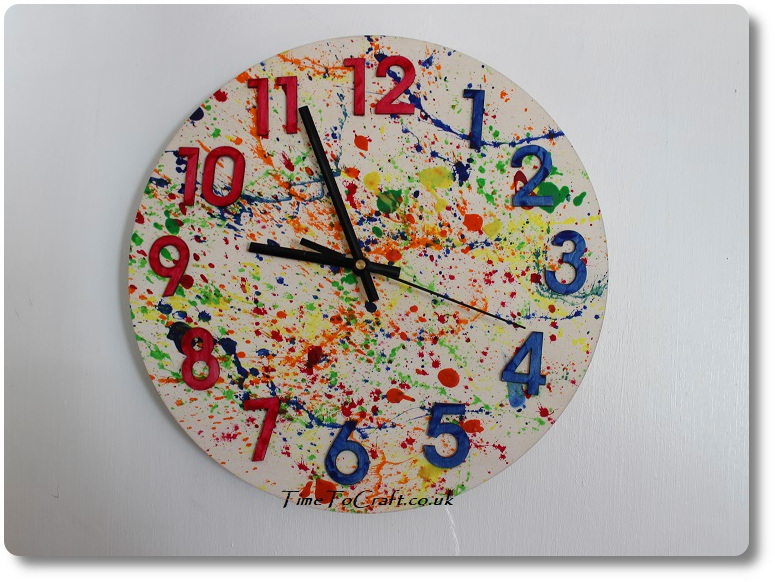 "Comparison is the thief of joy"
If you have a table of children crafting side by side, one of two things is likely to happen. Either they will inspire each other or it falls to bits, with one child slipping from their chair and declaring they "can't do it".
Cue crumpled up paper falling to floor.
It can all change in a split second. One moment they are chattering. Encouraging each other. Next pencils are downed. A glance at the work next to them, may be all it takes. The power of comparison is tangible.
Not an unfamiliar event for the youngest of the family. Sigh.
Being a youngest child, I can empathise with my last born. Somehow you forget that older siblings have several years more practise. Even then, everyone's journey is different. The older ones probably chose and lead the project. With less years under your belt, you also probably don't fully appreciate that we are all individuals and have our own style.
It can be tough.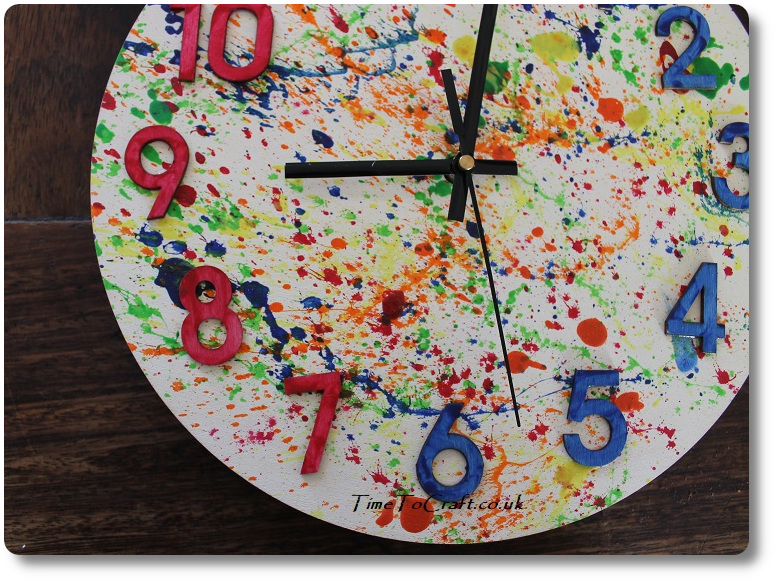 This summer, I've set up a few art and craft projects that give him a chance to succeed. No right or wrong. No comparisons. Working on his own style.
He's had the clock movement for a couple of years, but couldn't settle on a clock face. We found a basic wooden one in Hobby Craft. He loves street art and comic style. I suggested keeping it simple would keep it on the wall for longer. He pointed out that he could always change it later. I like his way of thinking.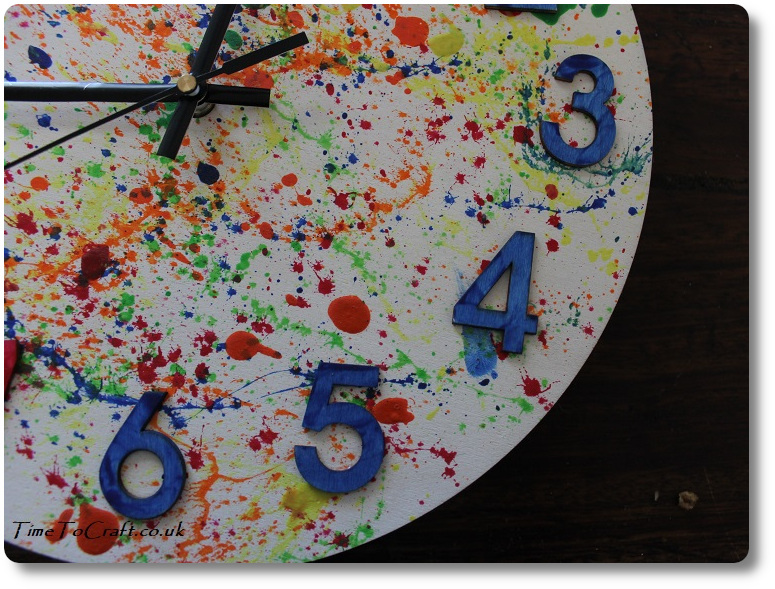 So he went for splatter paint. Boy, did he have fun. Our front path was speckled with colourful paints for days after he finished.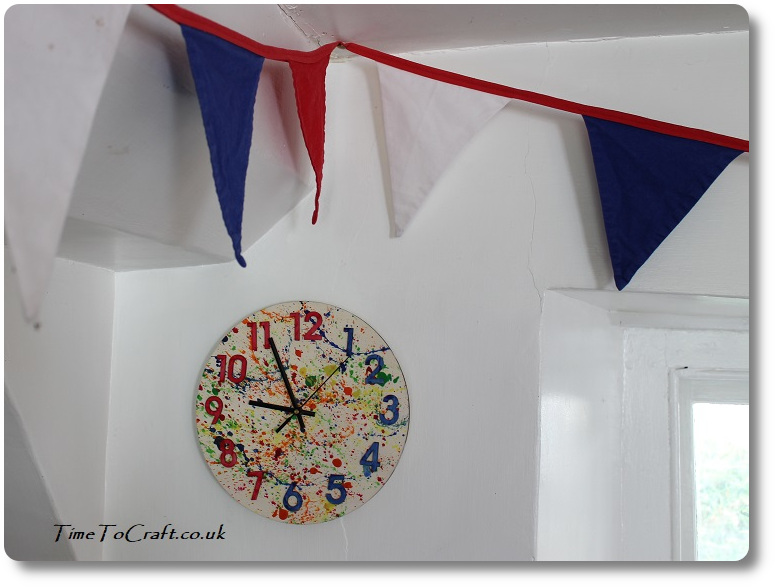 Is he happy with the results? You bet he is. He did his own thing and succeeded. His clock will hang on his bedroom wall for all to admire, and the ticks of the second hand will be a constant reminder to be himself.
Am I happy? Yes. The project was finished. That on its own is a major success. He's pleased to display it too. Not a crumpled paper moment. My heart sings. For one moment at least, I'm riding the parenting wave.
(Cue Beach Boy sound track, and sunset)