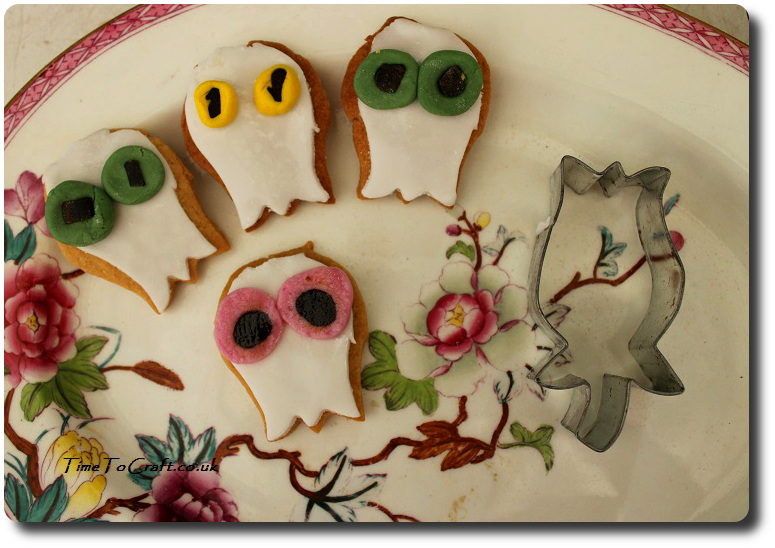 I'm not sure what this says about me, but I've always liked the idea of edible eyes. The sugar based ones that look like wobbly craft eyes. Googly eyes. Sorry? Oh no! What did you think I meant?
Eugh! No. I'm not ghoulish. We're talking sugar based. It's just that every time I see the eye cake decorations, I am sorely tempted to buy a packet to decorate cakes. I haven't. I'm yet to find a pack that I think is priced right, but the idea of putting the equivalent of wobbly craft eyes on cakes is appealing.
So instead, I experiment.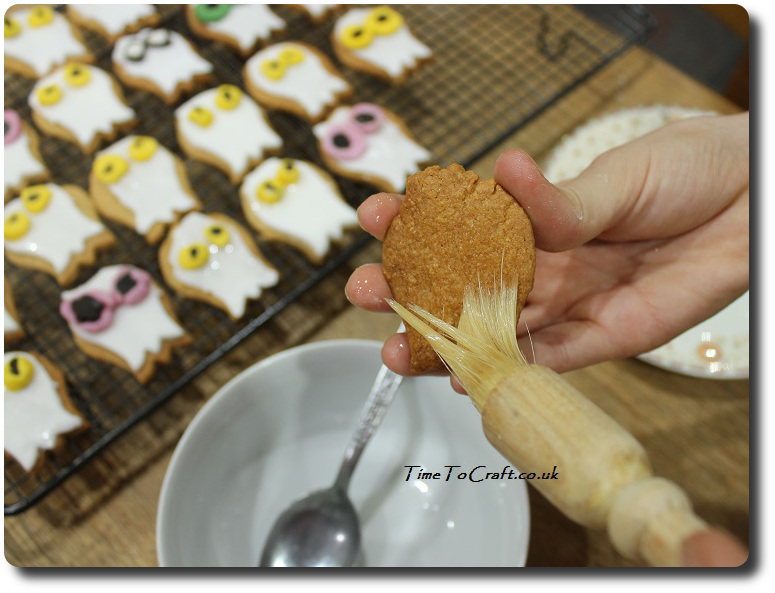 We made ghost biscuits today. Just a run of the mill sugar cookie recipe and rolled out fondant, stuck on with a mere hint of runny icing sugar. The shape is from the flower part of a tulip shape cutter.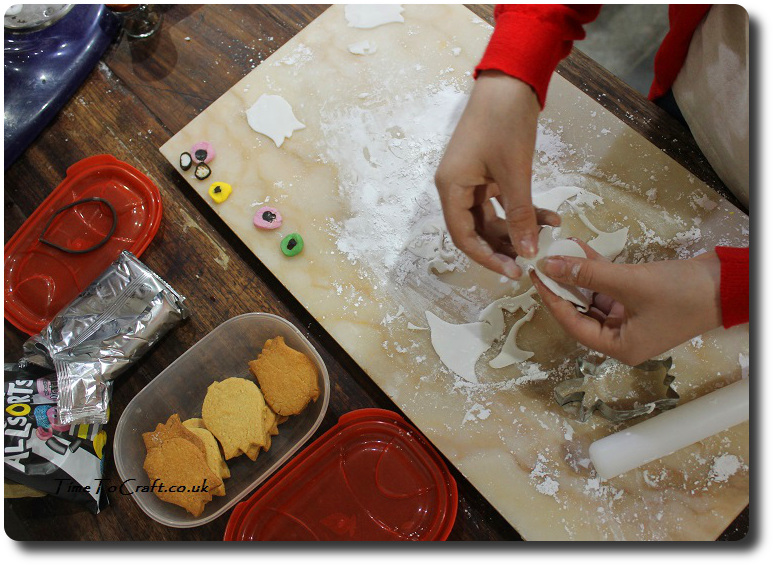 I had the idea of slicing up liquorice allsorts to make the eyes, which worked well, except there aren't enough round sweets in a packet.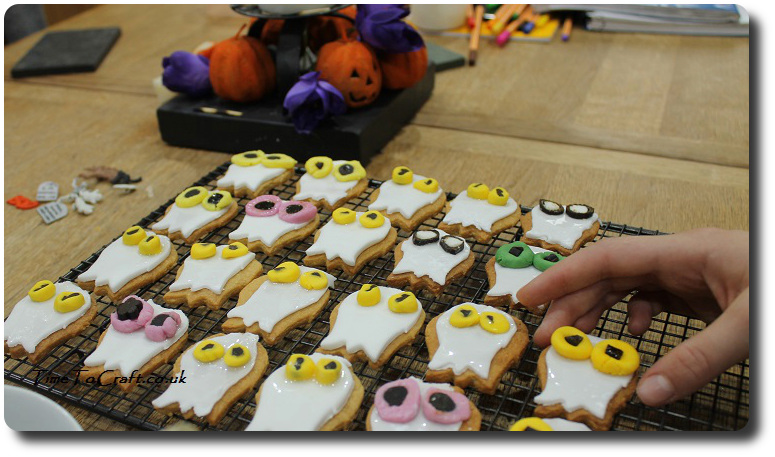 Next, I hit on the idea of wrapping coloured fondant around little bits of liquorice. We had lots of fondant left over from a project one of the children did at school. It gave me a chance to use some of it up. It worked best if I made a small ball of fondant, flattened it into a disc and then popped the liquorice in the middle.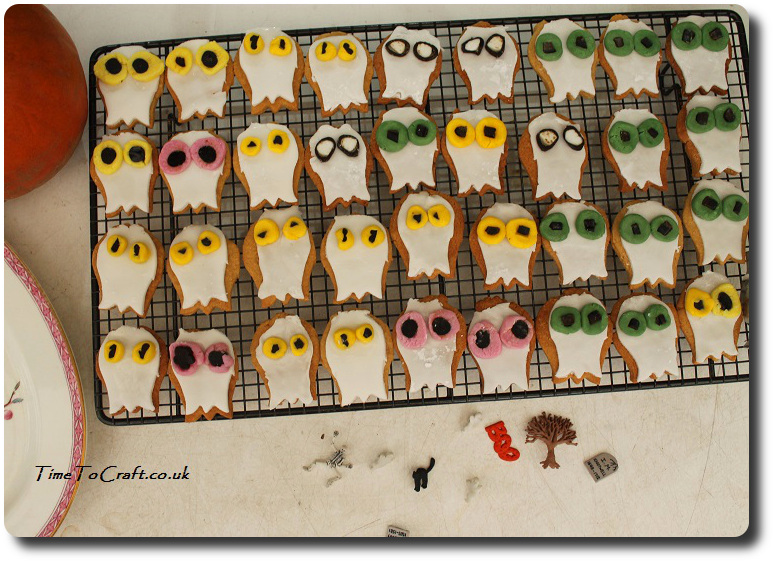 I'm calling this one. These are super, cute ghosts. They each have a bit of individual character. I'm sure the shop bought eyes would have looked good too, but not so much fun to make.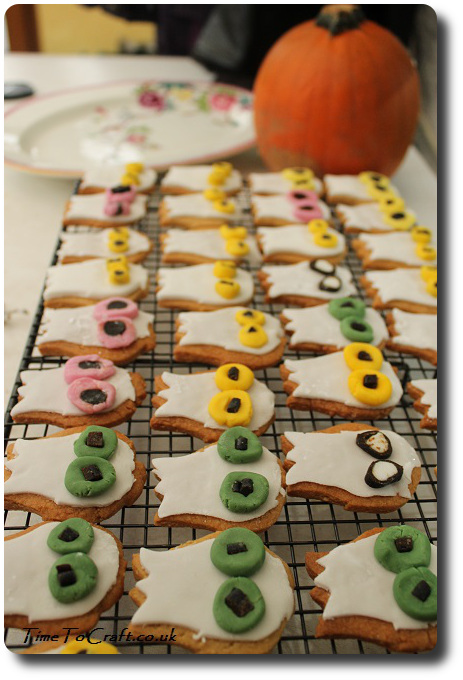 The ghosts aren't perfect, but they won't last long, so no one minds. The children worked as a team and that is far more important to me than a perfect biscuit. They made memories together. They'll be able to reminisce about the time, in years to come, when they made ghost biscuits with huge, staring eyes!
And how their mother insisted on shouting Boo! every time one of them asked for another.
And how they didn't roll their eyes. Not once. Oh, how they laughed. (Ok, made up that bit)
Another fun Halloween activity for the children ticked off my list, this half term. What next?