A hole lot of mole trouble.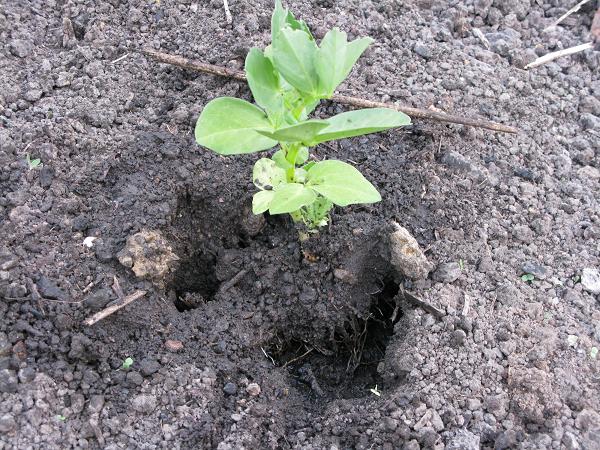 To say I'm cross is a bit of a understatement. I should have seen it coming. After all when I planted, I used my homemade compost heaving with worms. I marvelled at TF clearing up the empty chicken run after a tunneller had kicked more earth into it than I had imagined. I was inspired by the cracked open hazel nut to share my harvest. Finally I extended my planting program to supply my family's increasing needs. I feel like I've been writing a story, albeit it not a best seller, and now all the story lines are pulling together.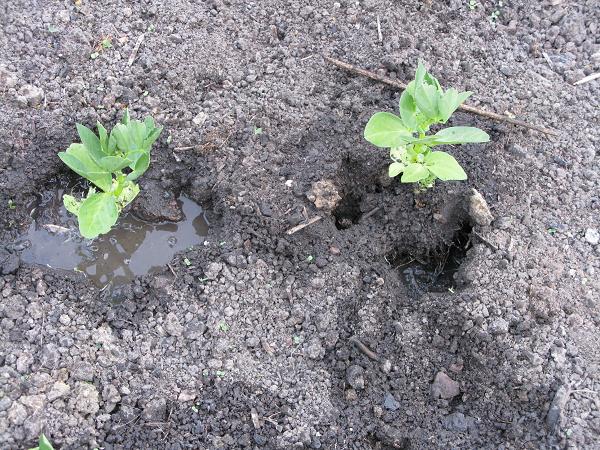 I have planted 30 sweetcorn, 10 runner beans, four courgette plants and several rows of broad beans, using the homemade compost. Each and every plant has been undermined by the mole. I don't mind sharing, but I don't want to lose every plant I have planted. No harvest.
I even saw the earth moving as it worked its way around the sweetcorn bed, on Saturday.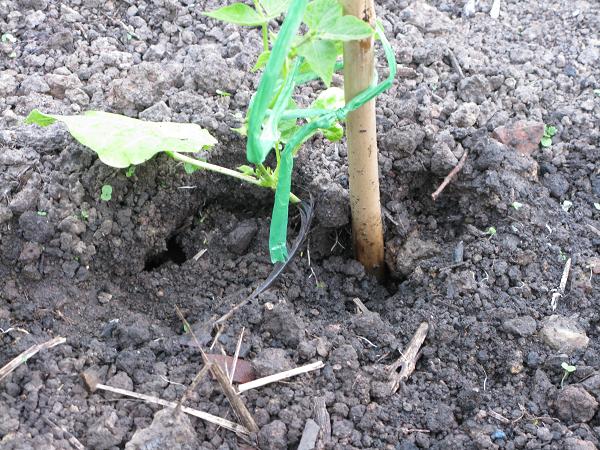 Even if the mole does leave town my vegetable patch, then the ground is riddled in tunnels, if I repack around the plants, the next time I water, I'll just be washing the new soil down the tunnels. I will need to follow all the tunnels and squash them. I'm pretty sure that dangling their roots in empty tunnels, or disturbing their roots, is not doing my plants much good. I need to act quick.
I've already been passed the number for the village "no mole, no fee" mole man.That sounds like the last resort, so if anyone has experience of deterring moles, please I'd be really grateful. I really would. What worked and what didn't?