I-Spy in Kent (edition one)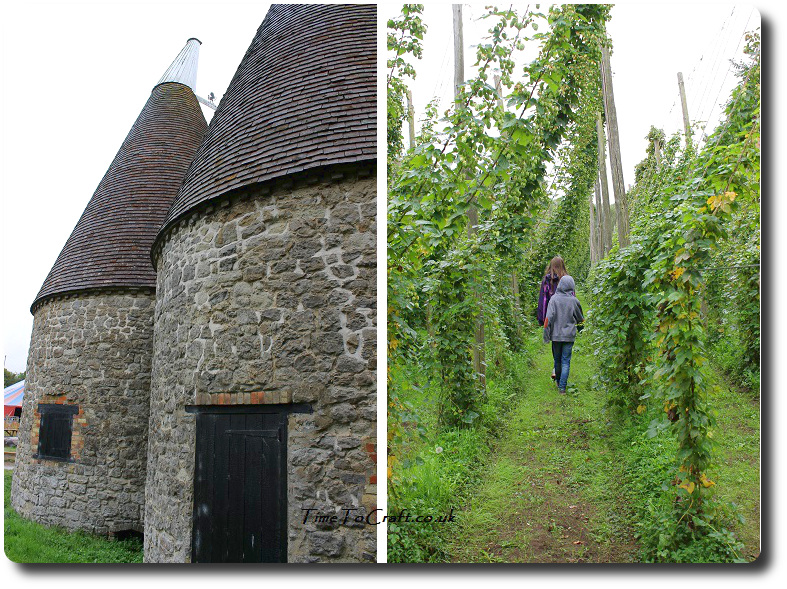 (oast houses and hops growing)
We spent last week in Kent. Maybe not an obvious destination, but I had a list of sights to find. One to rival an "I-Spy in Kent", if ever a book existed. I wanted to show the children a different part of the country and point out what made it special. I'd spent many holidays as a child, visiting relations in the county, and I wanted to share this area with my own children.
First three list items were cherry orchards, oast houses and hops growing. Not that common in Somerset.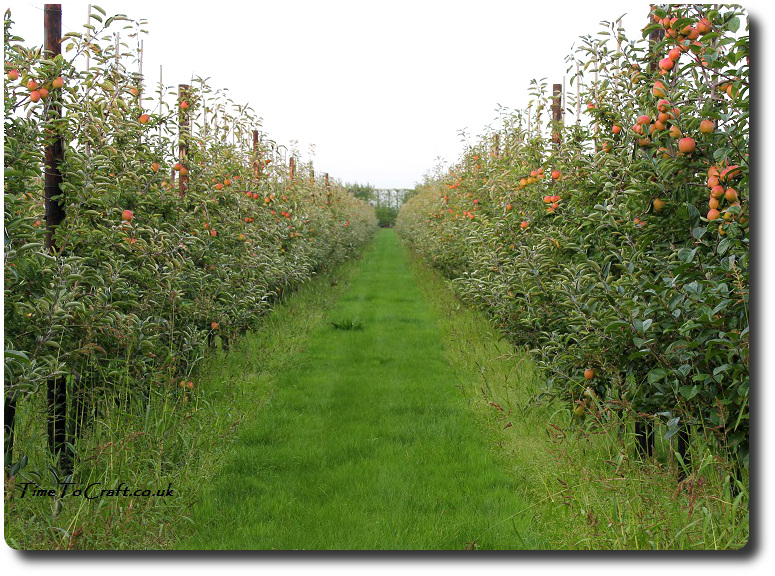 (row upon row of espalier apple trees)
We were too late for the cherries. Harvest time for them had been and gone, but we did see the orchards and the way they protect.
I-Spy cherry orchards. tick.
Strangely, the apple orchards made up for it. We live in an apple area and are used to seeing apple orchards, but Kent has a different approach. For a start, each field is much bigger, with a tall tree windbreak inbetween. Also the trees are smaller and espalier trained, instead of our big, old gnarly trees, with sheep grazing below. (I accept that this may not be true of the big Somerset apple growers – just the ones we see.)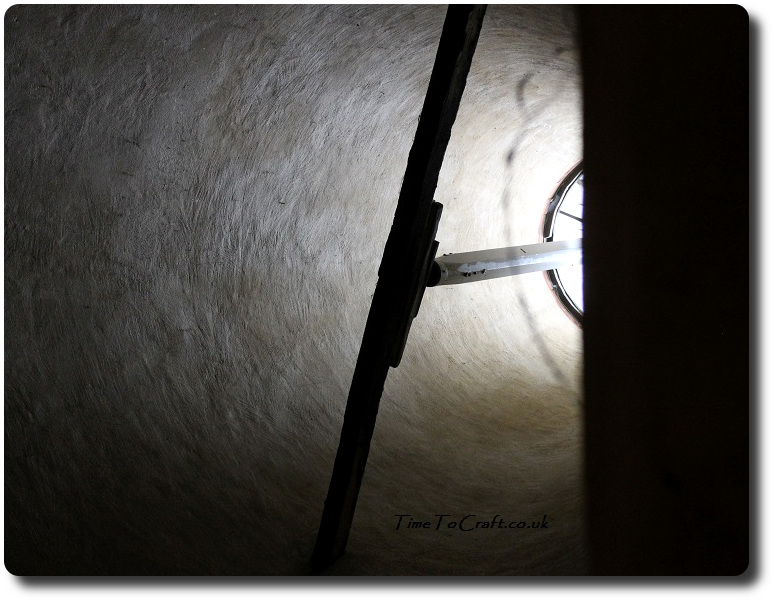 (looking up inside an oast house)
Second on the list was easy to spy.
I-Spy oast house. tick……. tick. tick. tick. tick.
There were oast houses a plenty. Mostly converted into homes now. No longer needed to dry the hop flowers, as more efficient, drying buildings have been built. We spotted victorian round ones and the older square type too, with their witches hats perched on top. By the end of the holiday, we no longer paused before we said "oast", to make it rhyme with "coast" or "toast". We had seen our share.
The next item in my I-spy book was harder to find. Not what I was expecting. I honestly thought we would be driving past field after field of hops growing. The vines climbing high up their ropes. I imagined the children muttering "Enough already" every time I pointed out yet another field.
Do you know how many fields I spotted? One. Just one field of hops.
For goodness sake. We have hops in our hedgerows back home. I was hoping for more.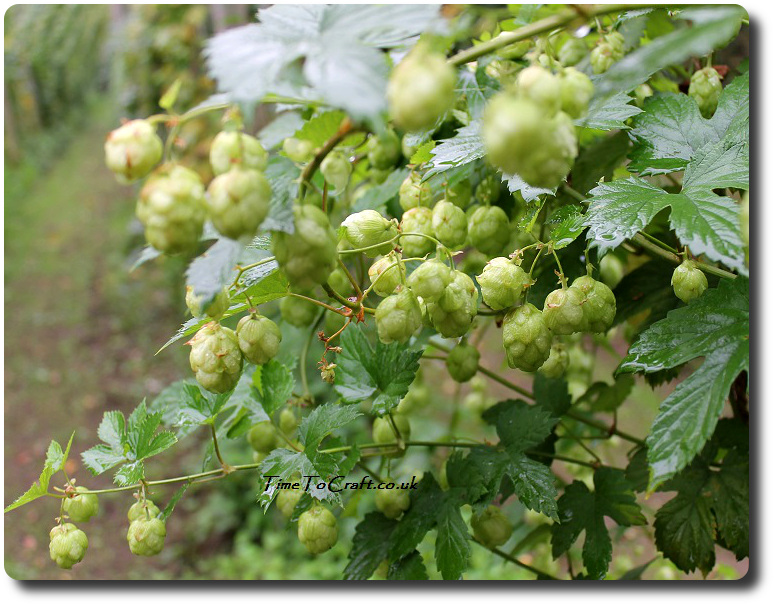 I-Spy hops growing. tick.
I can only think we must have been in the wrong part of Kent. Somewhere else, they must have been growing in abundance. Giving another set of children a chance to roll their eyes collectively at their own parent's enthusiasm. My children salute you children, wherever you are, and thank you for taking one for the team.
Not letting that stop me, we headed to Kent Life. Giving the opportunity, and added bonus, of peering inside an uncoverted oast house and seeing how hops are grown. Maybe another tick in my imaginary Kent I-Spy book.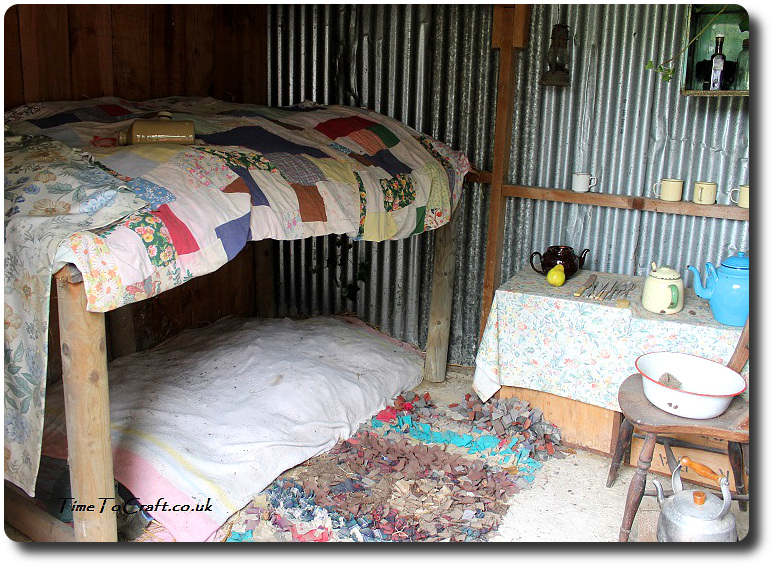 The beauty of a social history museum like Kent Life is that it tells more of the story. I didn't know that hops were grown in a hop garden and not a hop farm, to avoid tax. Nor that they used to wear stilts to string up the twine for the hops to grow up.
We also saw a hut decked out from each decade where Londoners would have stayed when they came up on holiday to harvest the hops. Tiny and simple huts that they made their own for the season and slept in as big families. As a family of five, I admire their fortitude. Returning each harvest. They were made of tough stuff.
Turns out the best place to sleep was the bottom bed, as the condensation dripped from the top of the roof. Might be worth remembering next time I hear my children squabbling debating over who takes the top bunk. Just saying.
Kent Life also has other historical buildings to explore. Not the stately homes of the well heeled, but the houses that tell the story of shop keepers during the war, the places of work and homes of cobblers, farmers and people who kept the home fires burning. Some of these buildings were moved brick, beam and nail to the museum. What a job!
They have a corrugated church and a village hall, with bunting. The sort of buildings that a community, at the time, could have mail ordered and put up themselves.
I have always loved and been intrigued by this idea. Can you imagine opening the brochure and selecting your church, with the added options? I'll have that and that and five of those, please. Somehow the idea of mail ordering a flat pack, corrugated village hall makes it feel possible for anyone to have one, money aside. I would absolutely love to have one in our garden.
I can but dream.
(Farmhouse.)
Moving on to the farmhouse, I found this amazingly spacious inside. Just when I thought I had seen it all, another room appeared. It is timber framed and clad, making it cheaper to build than one made of bricks.
The story of the farmer is a sad one, where nothing seemed to work out for him. The house was left empty and eventually moved to the museum. Hope it feels a happier place now, with all its curious visitors, traipsing through.
Cooper workshop
So my I-Spy in Kent list was starting to be filled in, but there was more I wanted to show the children. So they could see that Kent was special for more than the Channel Tunnel.
Next on the list? I have five more boxes ticked, which does not include Margate or this viking sea-faring vessel. The children were severally underwhelmed by it.
Ah well. Some you win. Some you don't.
Five more from my I-Spy in Kent list, soon.