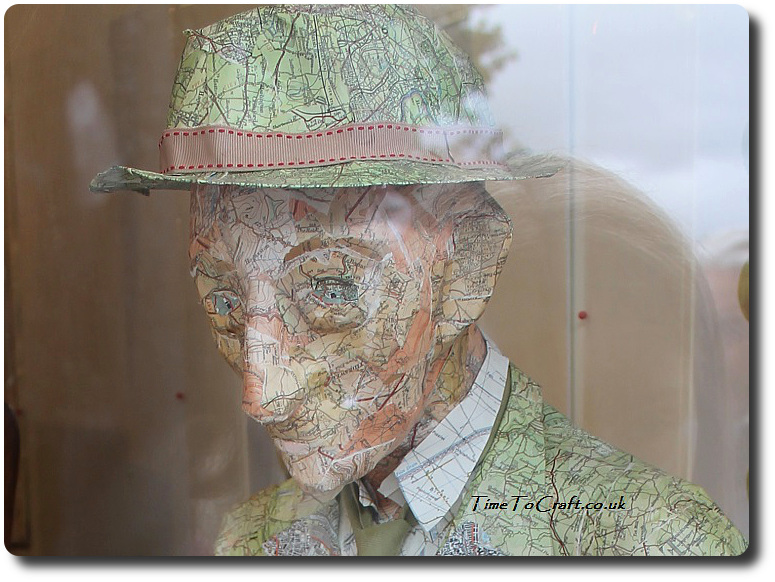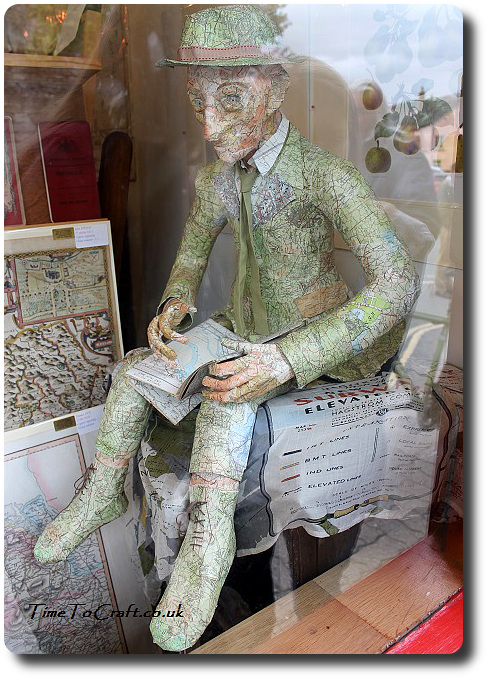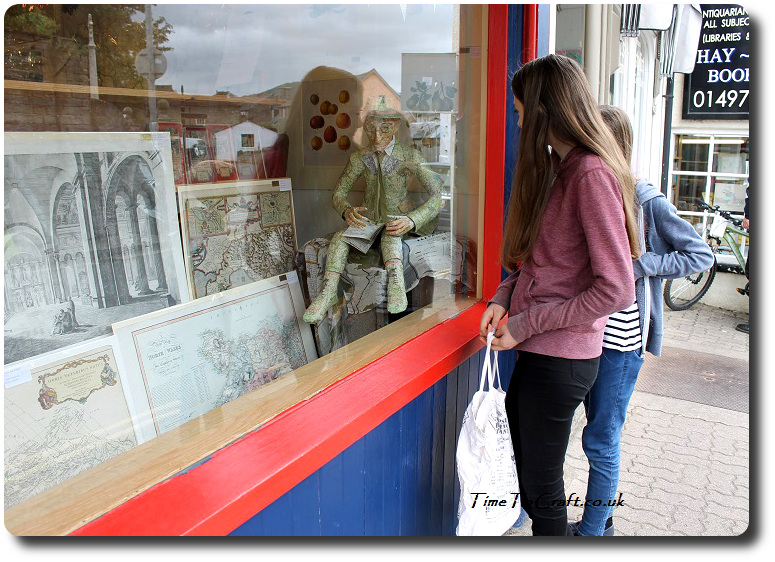 This weekend, we went to Hay on Wye. A long promised trip for the Teen. She had been fascinated by the idea of a Welsh town that specialises in secondhand bookshops. No self professed book lover could resist. It didn't disappoint.

I think we went into almost every book shop. Some of the shops are on several levels with a labyrinth of small and larger rooms on each floor. They all have one thing in common. Books from floor to ceiling, covering every conceivable wall surface, as well as every conceivable subject. Even more bookcases crammed in the middle, just for good measure.
How we didn't lose anyone, I'm really not sure. It can be overwhelming. So many books. My tactic was to look for particular books, which is probably why I didn't come home with anything.
The Teen, on the other hand, came back with a bagful. Including one to learn chinese characters.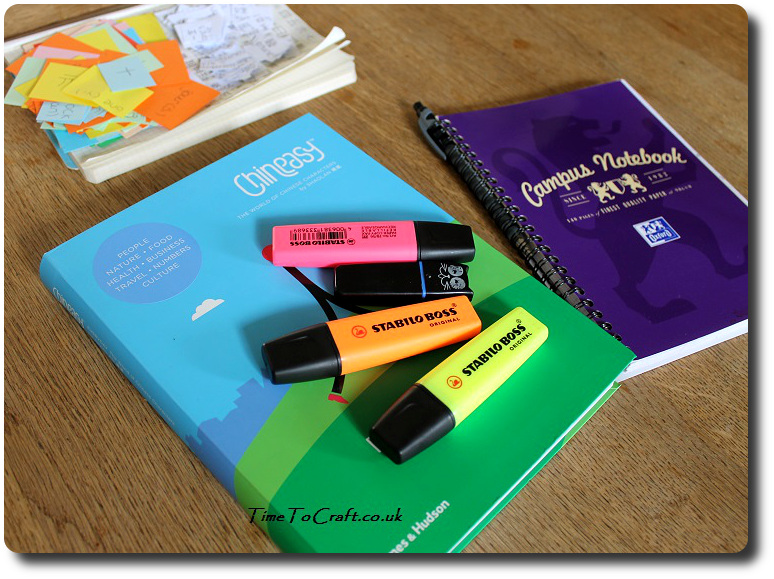 She organized her two siblings and they clubbing together for this one. All three of them love languages. Just for fun. Her tactic ensured that they would all be motivated to join in the learning. A cunning move, as she likes to learn with others. Taking the lead and teaching when needs. I'm not sure what this girl will do when she grows up, but it is going to be interesting.
This week, I've found them either taking turns with the book at their desks, or stooped over it together at the kitchen table. Copious notes and flashcards being made. I find characters marked into any – ahem – dusty surface. The book has been a hit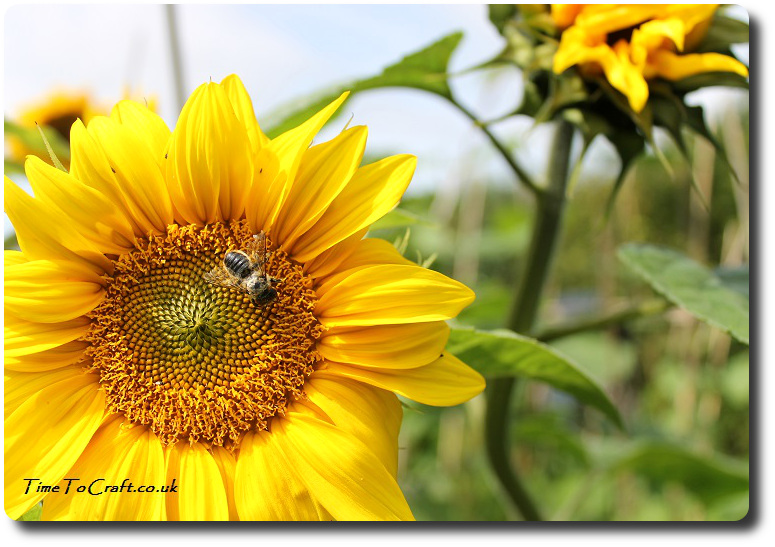 One shop, which really caught my interest, was the map shop. I love maps and would have happily whiled away our whole visit wading through all the vintage maps. Some originally for three shillings, that have gone up in price. Others were revised Word War II maps which were fascinating. If they had stocked one in an area I knew well, I'd have happily brought it home. They were beautiful and promised hours of investigation.
Almost to rival the enticing maps, was the man made of maps, sitting in the shop window. I love it. I've spent this week, dreaming of making a similar project. Figuring out how to construct. I'm so impressed in the artist's use of the different parts of the map. I mean, look at the face.
In the meantime, I have been busy making. I've finished my English garden blouse at long last. It proved more difficult than I anticipated. Almost lost my motivation. A post to follow on this one. (edited: here it is!
Also I'm making good headway with the Boy's hoodie. The back is finished and I'm creeping up the front. I'm optimistic that I'll have this ready for wearing before the cold weather hits. Children's clothes are a relief to knit compared to those of adults. The visible progress spurs me on to do more and finish it.
Quieter week than last week, which we all needed. Thank goodness. Joining up with Word of the Week. I'm going for the word motivate.
How was your week?