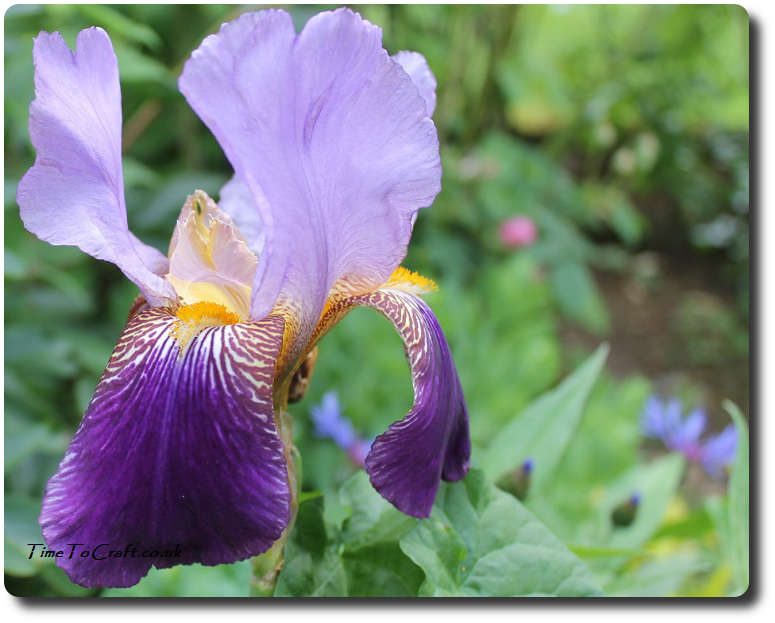 This week I feel I have risen to a number of challenges. Pushing me that little bit. In a good way.
To start with, I finished making my summer dress within a week. This is unheard of for me. I am the worst procrastinator. Or is that the best? Either way, I always stop to think if I'm doing it the best way. Niggles about fit and whether it is worth carrying on with. Is the print too much? The result is that sewing projects take me ages. The previous pj project took months. It was such an easy pattern, it should have been a doddle.
This time I broke the project into bite size chunks and tackled one a day. The challenge was met and I now have a dress, which I've worn twice already. Happy dance!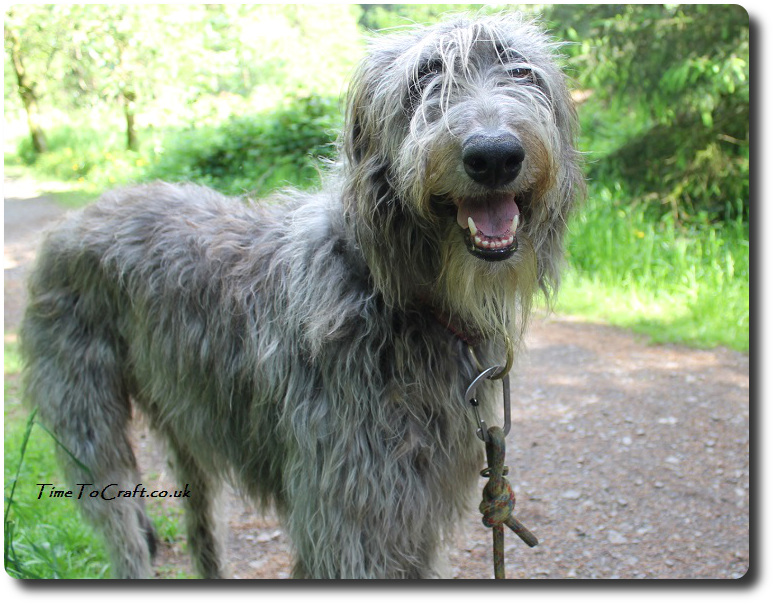 Second challenge. With half term, we have been out and about a bit more. Thursday, I took all the children and all the dogs out in the car for a walk in the woods on the Mendips, by myself. This is a first. Usually I'll either take the dogs or the children. I know from past experience, that if they all go to the woods, the moment the car doors open, they are gone. Disappearing in five different directions, in a blink of an eye, which I find stressful. Honestly, I don't know which way to turn.
This time, it was easier. The children are all old enough. The older dog is slowing down and tends to stick to me, and the younger dog goes between everyone. It was easier than I thought it would be.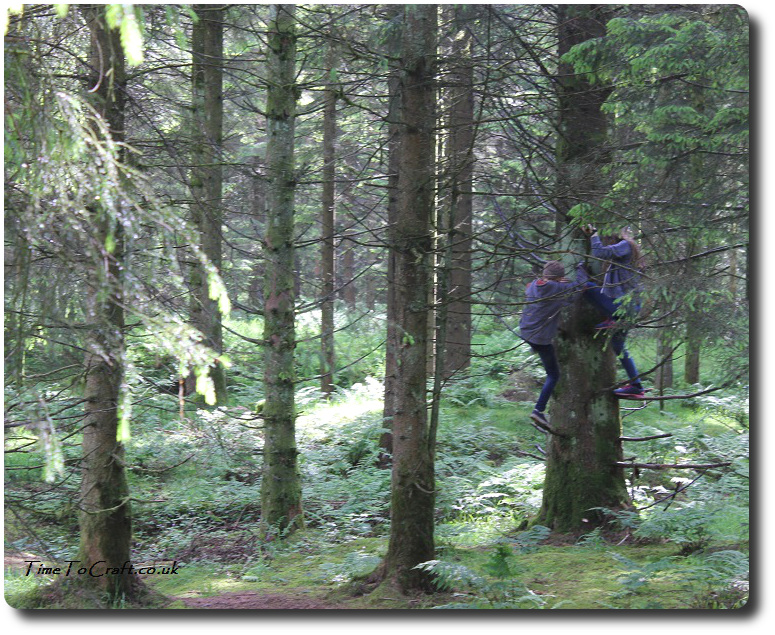 My over thinking was creating an obstacle. I'm so glad we did it as everyone had such a good time. Climbing trees. Spotting nature. I can do this!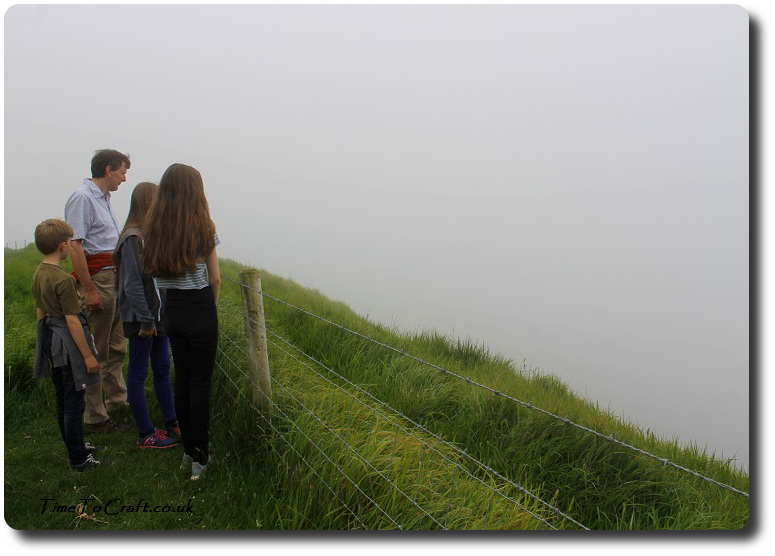 We went for a walk on Monday. It was quite a setting and very dramatic. I could walk all day, but I find steep slopes, at my husband's speed, challenging. The children can do it, but not me. There wasn't even a view to pretend to stop and admire, due to the sea fog.
But I did it. And I felt good at the end. Challenge accomplished.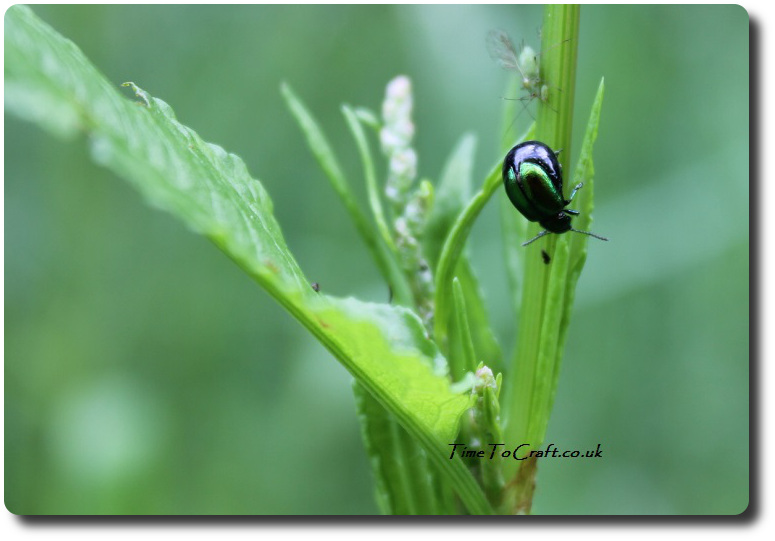 green dock beetle?
Of course, we have also been challenging ourselves in the last two days, joining in with the Wildlife Trusts #30DaysWild. I want to take a closer look at our wild areas in the garden and surrounding area. Improve my photography. The children have been challenged to draw a picture a day. Studying a bit of nature in the flesh, so to speak! We also have a few more activities planned.
I've still tasked myself to weed the last part of the kitchen garden, and plant it up before the end of the weekend. Also I've started on my next dress. I'm tackling it the same way. Hopefully by the end of next week, it will be done.
Quite a half term!