Pyjamas worth waiting for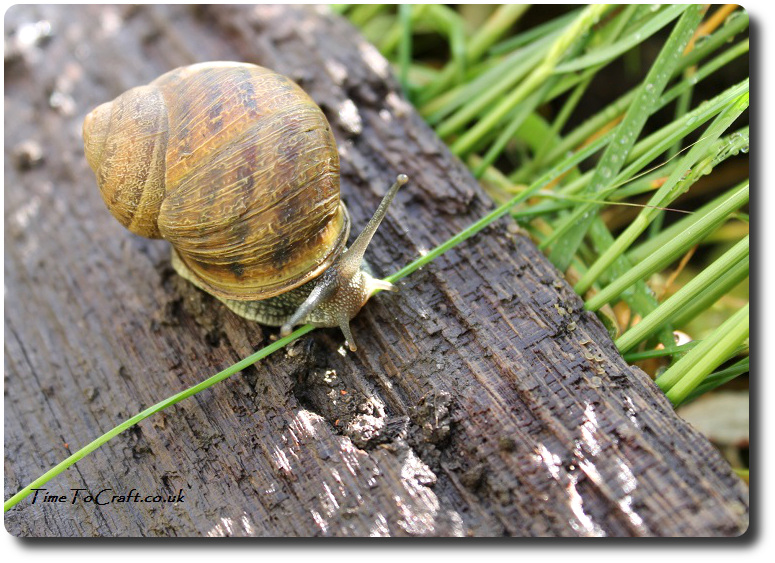 (snail crossing finishing line)
When all said and done, my family are good sports. There is an understanding that when I offer to sew or knit them something, they won't be able to call it truly theirs. Not until they've modelled said article for at least a hundred a few photos.
It's part of the deal.
My latest sewing project has taken a few months. Not due to the complexity, but other activities, and life in general, have shouted louder. Progress has been snail pace. I'm there now. Like my shelled friend above, the finishing line has been crossed.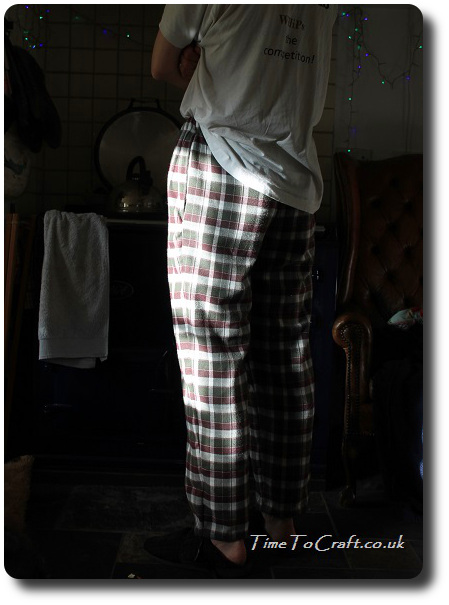 Fortunately, my husband is a patient man. Some where back in the decades that we've been together, he decided that my indonesian chicken and ability to make comfy pyjamas, were worth waiting for. It may take time for me to get round to either, but eventually, the day cycles round again. Never on the same day. That would be a wish too far.
I'm not sure I can say much more about this pair of pyjamas than I've said for the blue version or the polar bear ones. Although I did remember to cut the legs so the pattern matches this time. Unlike the blue pair.
McCalls 4244. Four pieces of fabric make up the legs and four pieces for the pockets. I used french seams, to hide the raw edges and to avoid a rigid seam. Both potentially uncomfortable as you try to drift off.
The fabric was from our local craft shop. Soft, but liable to fray. Costing it out, I still believe it's cheaper to make than hunt for similar in the shops. Sometimes a sewing pattern can't be improved on.
I have to include this photo. I was snapping these as my multi-tasking model made breakfast. The children couldn't resist adding comments. They decided this one made him look like Dr Who starting to regenerate. What can I say? I have a household of Whovians.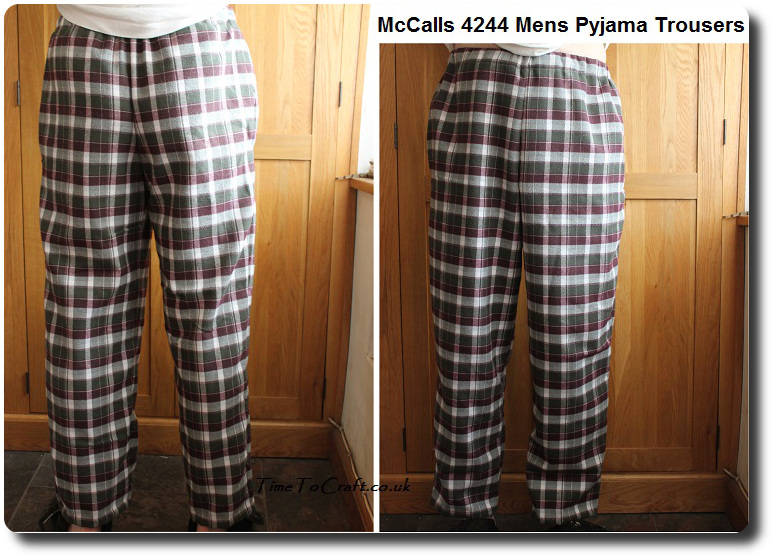 Trousers done. Let's not dwell on the time it's taken. They are all yours now, husband of mine. Indonesian chicken? Maybe. Sometime soon. Oh you know. Best not to hurry these things.