Rumpole and the Sunflower Thief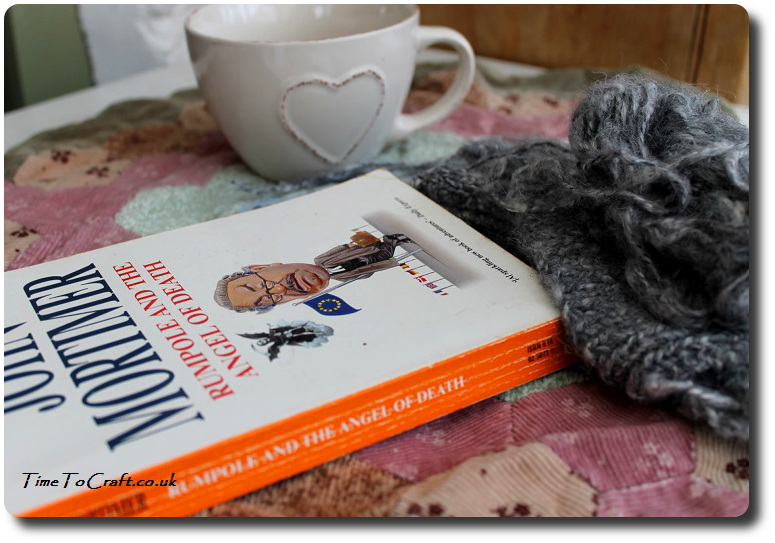 You'd be forgiven for thinking I've forsaken all other craft apart from knitting recently. I guess it's temporarily true, but not for the want of trying. The problem is that I lack machine oil. It's on order, but it does mean the sewing projects lined up are sitting idle, while my knitting needles are left to click.
So here I am again talking knitting. Although I do have another yarn to share too, but first it's Wednesday, which means it's time to share my latest book and knitting project.
My sock knitting, from last week, is waiting in the wings. I added a bit more, but a more pressing need raised its head, or maybe I should say hands. A small pair of cold hands. Regular readers will have seen my finished grey gloves. For me.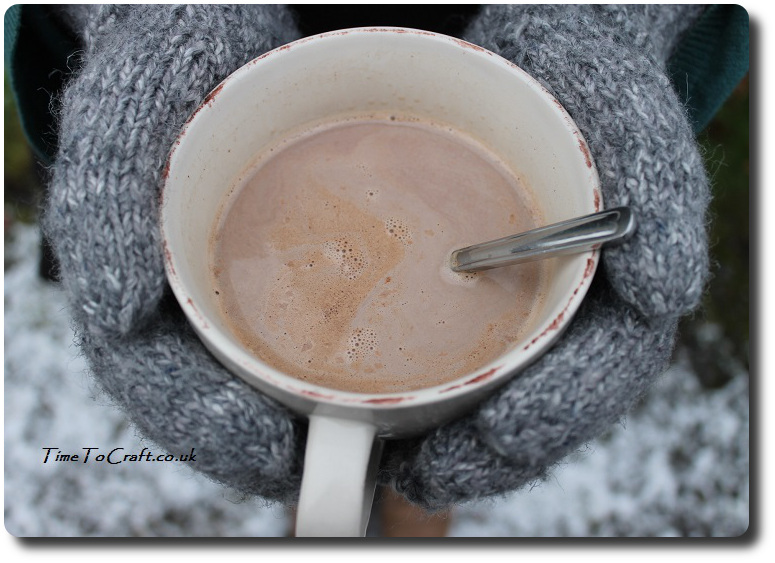 You might remember that I had almost a full ball of yarn left, which I was eyeing up to make a pair of gloves for my youngest. Would it work, or would it not? Curiosity got the better of me and I went for it. Casting on for a smaller pair of gloves.
I've finished one glove, but now I'm playing yarn chicken with the second. I've warned my boy that I may not have enough yarn and the glove will be unravelled, but I'm also thinking creatively. I have no similar yarn to mix in, and, as I'm on a stash busting year, I'm not going to buy any more. They may become fingerless gloves. I may have enough yarn. We'll see.
Book-wise, I'm still reading Incredible Numbers, but as a lighter book, I've chosen a Rumpole. I really don't want to read anything heavy in January. It is a month that needs every help it can get. For me at least. Something light, witty and cheery. Rumpole. To be precise Rumpole and the Angel of Death, which now I write it down, doesn't seem like a cheery title at all. Maybe we shouldn't judge a book by its title, as well as its cover.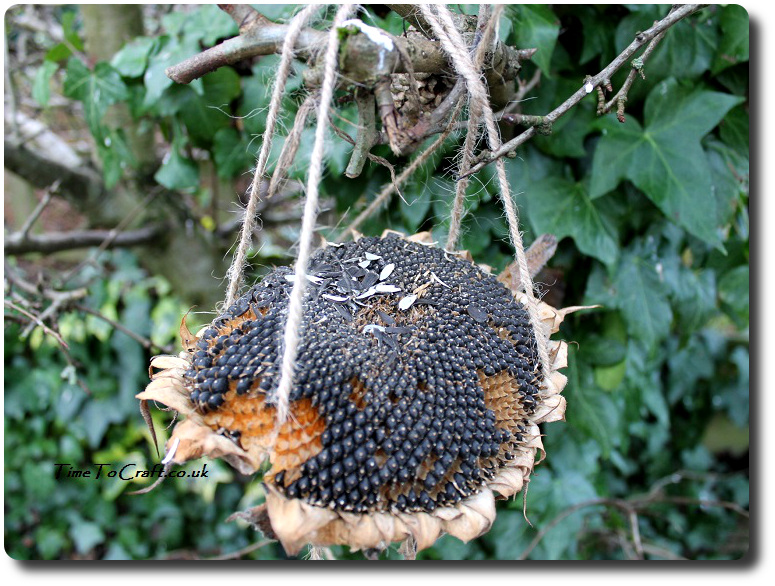 Now to the yarn, I promised at the beginning. We've solved our own mystery this week. Playing Rumpole, indeed!
Back in the summer, we grew sunflowers to store for the winter. The idea was to bring a sunflower head out for each of the cold months, to feed the birds. So far, so good. We've learnt a few lessons along the way, but it has been a success. We'll be planting more ready to repeat this again, this new year.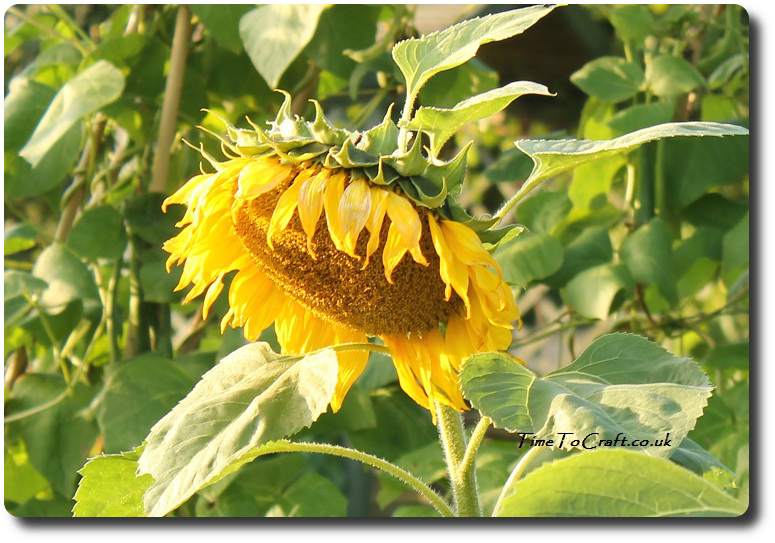 Anyway. First month, I put the stored sunflower head out. The little birds loved it and pecked it clean within the week.
The next month was colder, so I put out a bigger head. I stood back ready to enjoy the sight of little birds pecking happily away. Not to be. Within a day, it had disappeared. Gone. Completely. No trace. I checked the garden, but there was no sign. It was a big head. I put it down to an ambitious crow and drew up plans to nail the next one (sunflower head, not crow) to a fence post. That would sort out any crow shenanigans. I continued to mutter about how crows should stick to the surrounding farm fields.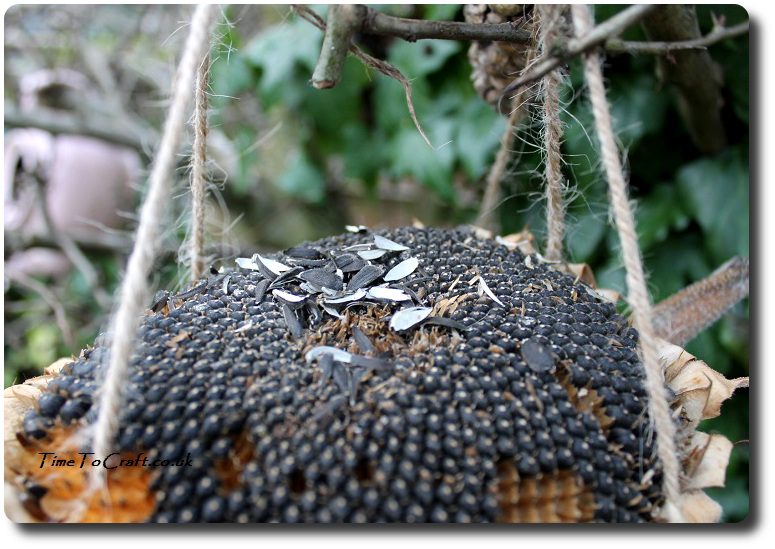 Then this weekend, I was talking about the Fibonacci sequence with middle daughter, and how it's easy to find it in nature. I produced a stored sunflower seed to demonstrate my point.
I wasn't ready for what happened next. The pup, who had been fast asleep, or so I thought, suddenly leapt up and tore the sunflower head out of my hand. She started to rip the dried leaves off and toss them above her head. Sending them flying through the air and scattering sunflower seeds around the kitchen.
She knew what this was. She'd played with one before. It made a wonderful crunchy noise. It was fun. Lots of fun, which she intended to repeat with this new sunflower head. How kind of her mistress to bring her one again.
I think we've found our culprit. (oops! Sorry, crows.) Rumpole would be proud.
p.s. Before you start searching, I don't think John Mortimer wrote a book with the title Rumpole and the Sunflower Thief, as my blog title might suggest. Although if he did, I bet it would be a good read.
Linking up with Ginny
---