Books are the best presents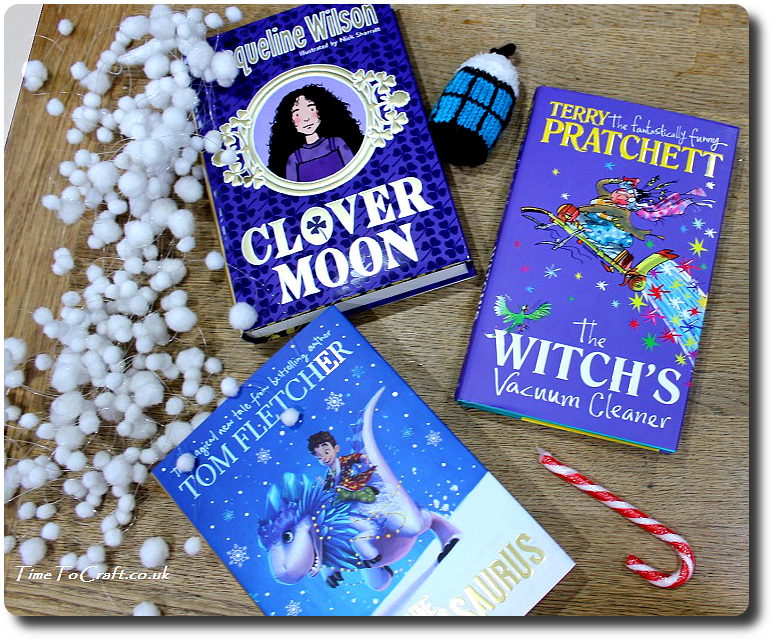 Giving Christmas Eve boxes to the children sounded really indulgent when I first heard of the idea. Surely they have enough presents? Do they really need more spoiling? Why?
Then a few years ago, I had one of those penny-dropping moments. I think it was probably while watching super excited children, not settling down on Christmas Eve before bedtime. There had to be an easier way. At that moment, I got it. The Christmas Eve box is about creating a special, calm atmosphere.
There is no need to go over the top. Each year, I give them pyjamas, special hot chocolate and a book. Within minutes of opening their boxes, each child is changed into their new nightware, sipping hot chocolate and reading their new books, in front of the fire. Calm.
I'm not sure if they have clicked that I'd be getting these for them anyway. Shh!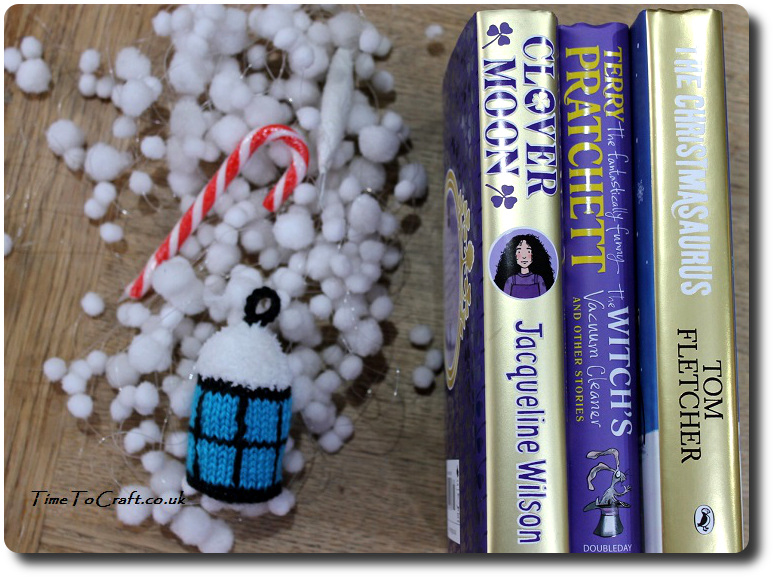 The book selection is always fun. Even more fun this year as Penguin Random House Children's books sent three books for us to see. And a humdinger of a collection they are.
First up Clover Moon by Jacqueline Wilson. Set in Victorian England, the heroine is living in drudgery and dreaming of another life. She can make her life better and the story follows her journey. I know my 12 year old will love this book. She likes the Hetty Feather stories and, from what I read, this story is an off-shoot from the series.
Wrapped and ready to give.
Next up is Terry Pratchett's The Witch's Vacuum Cleaner. Can I admit that I'm looking forward to reading this one? Magic and humour. I just know my 9 year old son is going to love it.
Wrapped and ready to give.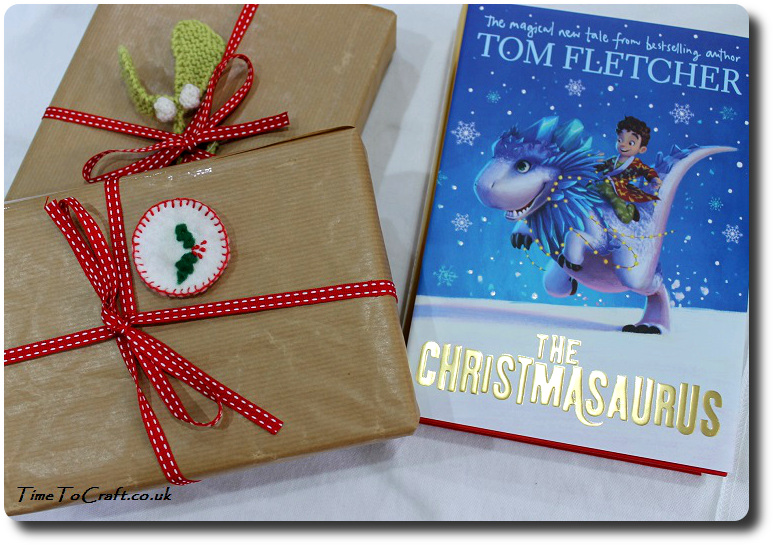 Finally The Christmasaurus.  My nine year old loves this book. A few weeks ago, he bought it with his own money. He will sit by the fire and read a little bit more of it, each evening. He loves it so much, he doesn't want to finish it, so he rations himself.
I remember having the same feeling, at his age, when I read Charlie and the Chocolate Factory. I didn't want the magic and ingenious ideas to end. I still love that story and will happily re-read it given half a chance.
Often the Boy reads out a few passages from the Christmasaurus, and they are full of imagination and fun. I think it will become a Christmas favourite.
I'm going to have to think hard about who I shall gift this second copy to. To spread the magic of a good book.
Right, now to select pyjamas.
I'd love to know if you are giving books this year. If so, which one? I promise not to tell.
2 Responses to Books are the best presents
There have been cases when people lifted my photos and words, and used them without credit to me or asking permission first. Using them for their own commercial gain. I have now added a level of security to deter people from doing this. Apologies to people who do play nicely. If you would like to use any of my photos, please contact me.
All my words and photos are copyrighted to me. They cannot be used for commercial benefit by anyone else. If you would like to use any of them, then please ask me first and don't just take. Written permission only. Don't pass my words, photos or ideas off as your own. It's not nice.
Cookie Policy
Our web pages do not use cookies however this website uses Google Analytics, a web analytics service provided by Google, Inc. Google Analytics uses cookies to help us analyse how people use our site. The use of cookies by Google Analytics is subject to change.